Alibaba Group was founded by Jack Ma (Ma Yun). He founded this company in Hangzhou in 1999, having been inspired after a trip to the United States. This in itself is an interesting example of tremendous hard work and determination to achieve a goal. Once a teacher's college graduate who was not hired, denied even fast food, he became one of Asia's richest men and the first Chinese businessman to make the cover of Forbes.
Jack Ma was not alone in his desire to create an online store for small and medium Chinese companies - he had friends helping him. However, neither Jack Ma nor his friends knew much about commerce, including electronic commerce. But the desire to do so was great. Jack Ma explains the choice of name for the project in an interesting way: according to him, the character of Arabic fairy tales Ali-Baba is well known all over the world, he is a positive hero, and the phrase "Sim-sim [sesame], open up" in a way symbolizes the way to wealth. That's why Jack Ma Yoon decided to call his company just that - fabulous and magical.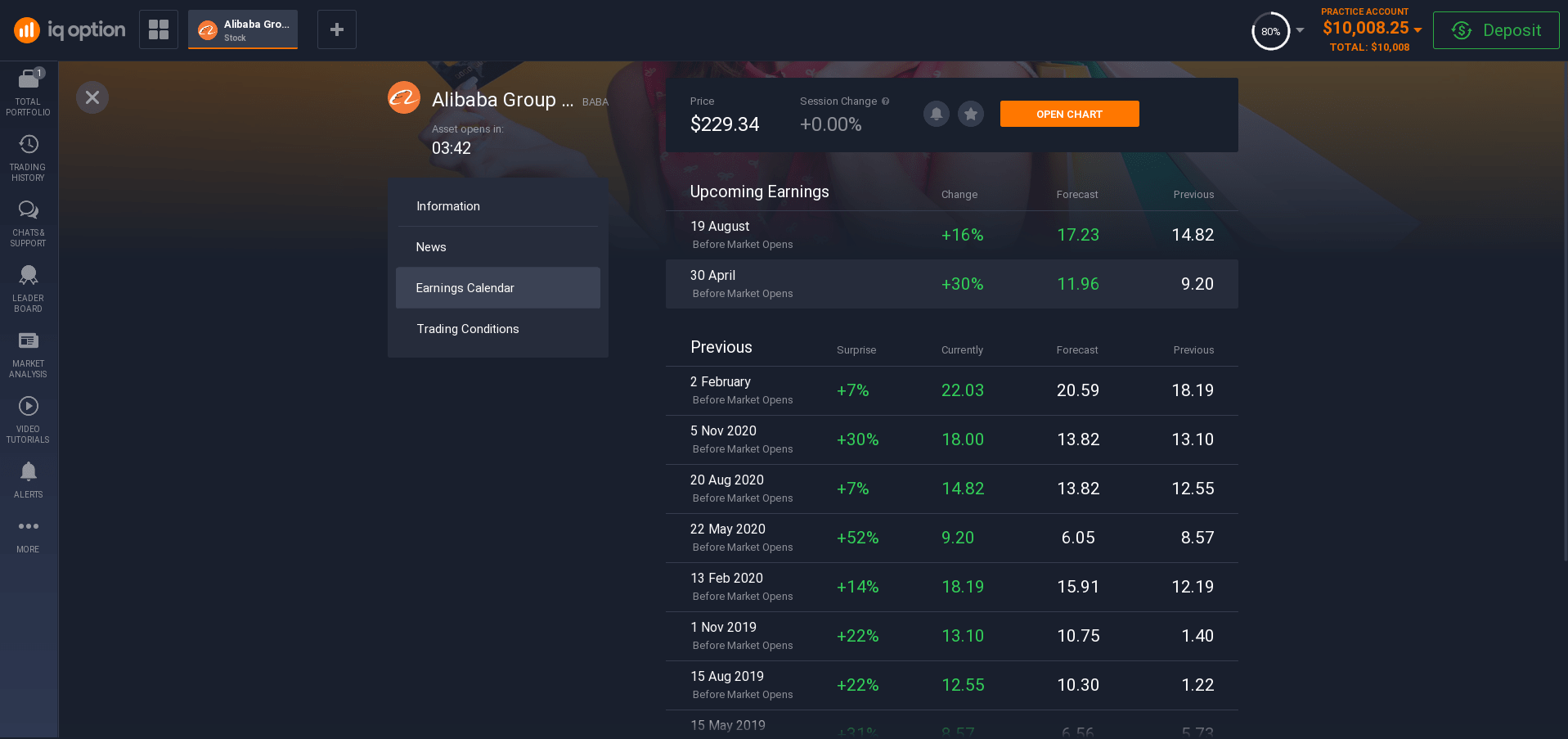 Business was shaky and shaky; an attempt to open headquarters in the U.S. almost brought the company to disaster, but investments from SoftBank, Goldman Sachs and other financial institutions helped keep the fledgling company afloat. And by the end of 2001, Alibaba was already profitable. Soon Taobao began operating, and in 2005, the Alibaba Group began operating the Chinese division of Yahoo. In April 2008, the Tmall site opened.
Finally, one of the most important events in the history of Alibaba Group happened in April 2010 when Aliexpress appeared. Aliexpress quickly gained worldwide fame and recognition, though initially it was aimed at the United States.
It is worth noting that Alibaba is primarily a platform for wholesale trade, while Aliexpress is designed for retail, whose huge catalog consists of all sorts of inexpensive goods and is very interesting.
In September 2014, Alibaba shares began trading on the New York Stock Exchange. The company earned $21.8 billion in its IPO (initial public offering), which later increased to $25 billion. This is the largest IPO in the history of U.S. stock exchanges and an indicator of the stock market's interest in the company's operations.
Taobao, Tmall are domestic Chinese marketplaces, although foreigners order goods from Taobao. On all sites, the number of users is growing.
As for Aliexpress, known to all lovers of online shopping, its global popularity is due to several factors:
A huge selection of products of all kinds, from cheap jewelry and trinkets to electronics.
Quite low prices, which become even more interesting with coupons (and there are also cashback programs and group purchases!). True, it happens that in other stores something can be found even cheaper, so before ordering it makes sense to compare.
Free delivery of many goods.
Sufficiently adequate system of buyer protection: the seller will get the money only after the buyer confirms the receipt of the goods in the declared quality.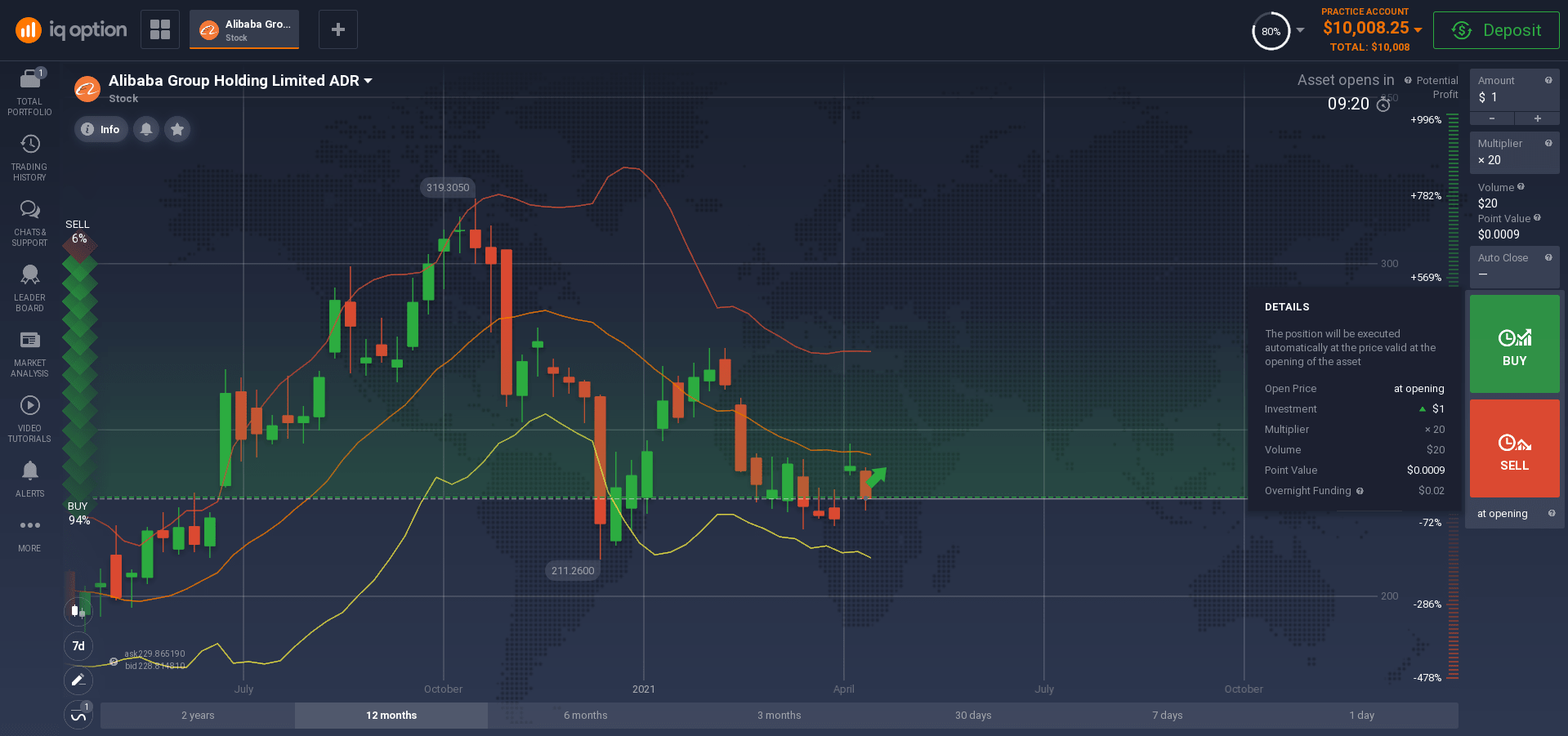 At the moment, up to 80% of China's e-commerce takes place on platforms owned by Alibaba (Alibaba, Aliexpress, Taobao, Tmall). For example, on November 11, 2016, all platforms of the group sold $18 billion worth of goods. Quite an impressive sum!
Alibaba is not limited to Chinese marketplaces, although it gets up to 80% of its profits from them. Alibaba owns the popular store Lazada in Southeast Asia, cloud service AliCloud, video hosting Youku, logistics company Cainiao, and even has its own media - South China Morning Post and its own movie company - Alibaba Pictures. The UCWeb browser is also actively developing. Closely related to Alibaba Group is Ant Financial, which works on the popular Chinese payment system Alipay (launched back in 2004, processes about 200 million payments daily). It can also be noted that Alibaba Group is one of the minority shareholders of Meizu, due to what the shell YunOS put in some of the devices of this manufacturer.
Jack Ma Yun's fortune is estimated at $ 37,4 billion, he is the richest man in Asia among "technology" billionaires, which is provided, among other things, by the value of his shares of Alibaba.
The market capitalization of Alibaba Group (the value of all shares of the company) is about $420 billion.
The company has grand plans. If in 2016 the turnover of goods on its sites was approximately equal to the GDP of Argentina, by 2036, Alibaba Group wants to become the world's fifth "economy" with 2 billion customers and trillion-dollar turnover.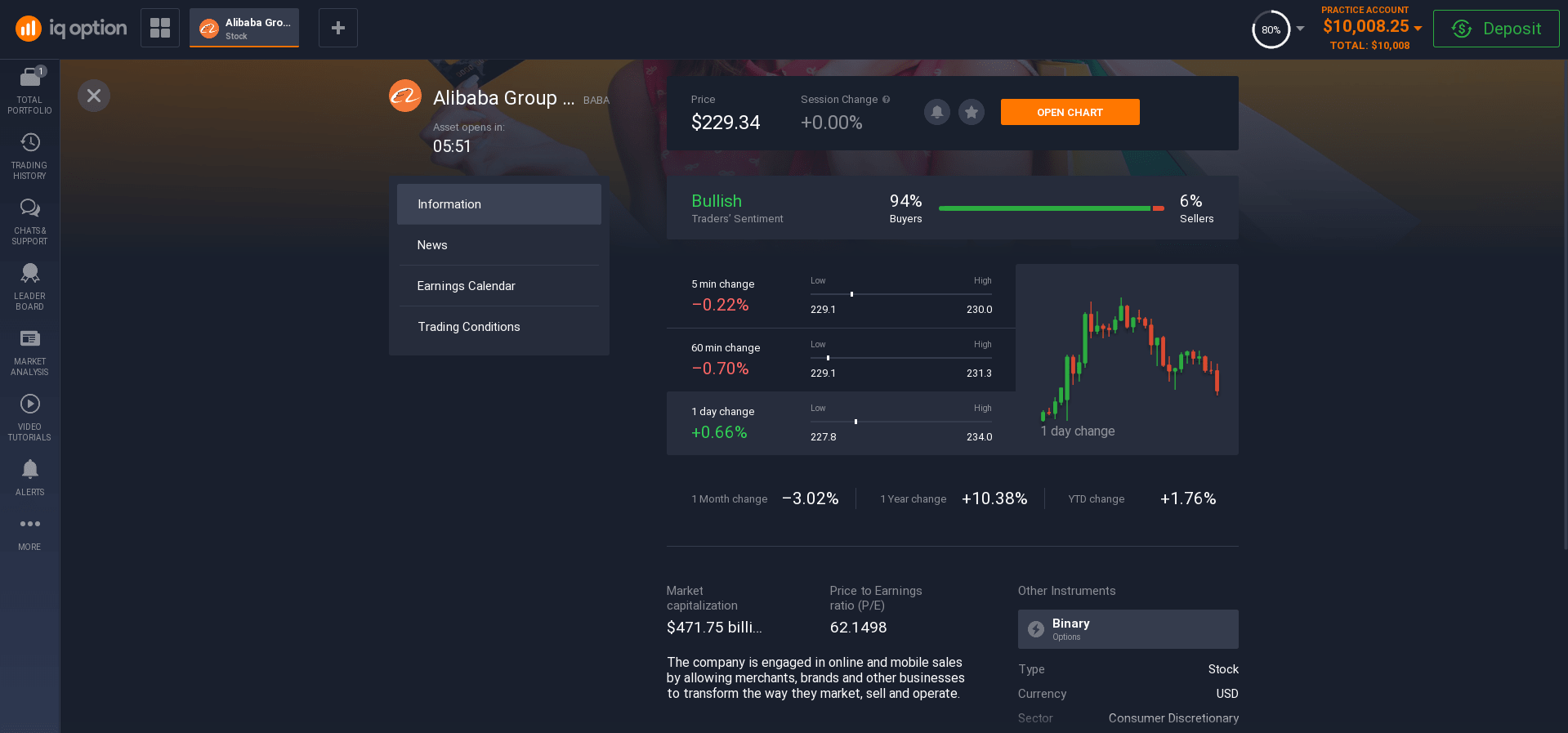 As part of its strategy to enter new markets, Alibaba has signed strategic alliance agreements with global companies such as Pricewaterhouse Coopers (PWC) and Acorn International. The companies' joint venture will also contribute to Alibaba's continued success. The partnership will allow PWC and Acorn to integrate their products and services in China and strengthen their position not only in that country, but also around the world.
Alibaba is currently pursuing an aggressive strategy to achieve rapid growth and to maintain and increase its market share in China and globally.
Alibaba is focusing on four key areas of its business: developing a strong international marketing platform, aggressively expanding retail stores in various locations in China, engaging in strategic alliances and diversifying its product portfolio.
Although Alibaba has a strong management team and an excellent management team with extensive experience in e-commerce, it also relies heavily on its Chinese e-commerce experts, who have extensive experience in developing and expanding its market share. For this reason, Alibaba is the only Chinese company listed on the New York Stock Exchange.
How to invest in Alibaba shares in UAE
If you are looking forward to investing long-term in Alibaba stock in the UAE, there are some things to keep in mind. Long-term investing is a very volatile business, and the business world here is also very unpredictable. You can lose money in one moment and also instantly make huge profits in another. To manage risk and make profits, you need to take the time to learn how to invest in Alibaba stock. Also, when investing for the long term, it is important to choose your investment strategy and study the stock market.
When you are planning to invest in Alibaba shares in the UAE, it is always advisable to analyze them in detail using both short term and long term investment strategy. If you decide to invest in shares of an organization like Alibaba, it is vital to do your homework before you actually start investing. The primary component of a sound investment strategy is to do your own basic technical analysis. This includes assessing the strengths and weaknesses of the business. By doing this, you will be able to understand what Alibaba's future prospects will be.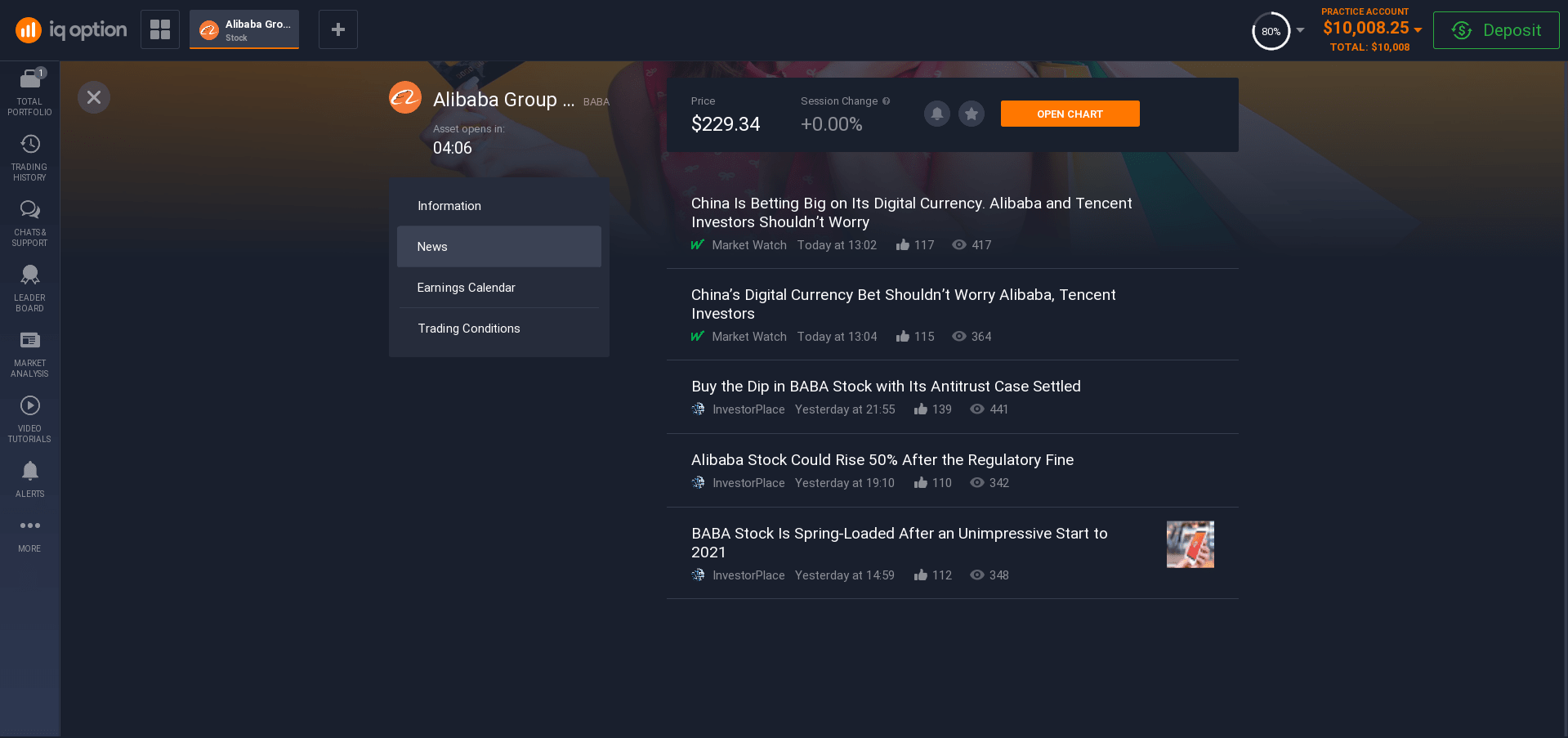 In addition, you need to understand the strategies and methods used by management to run the business. Investing in Alibaba stock in the UAE will involve not only understanding the technical analysis of Alibaba's business, but also understanding the basics, such as its management team, management structure, management policies, and financing structure. If you do your own research on how to invest in Alibaba stock in the UAE, you will be able to understand how good Alibaba is for a long-term investment in Alibaba stock.
One of the most important things to look at when considering a potential long-term investment strategy is Alibaba's management team.
What would you like to see in the management team of this Chinese firm that makes Alibaba good for the long term? What investors like about Alibaba's management team is that they are relatively young, but also have a lot of experience. They have a clear strategy for achieving rapid growth and financial success at the company. Alibaba also has a very strong management team with experience in various aspects of business operations.
One of the most important aspects of any long-term investment strategy is to use a stockbroker and a reliable trading platform to invest in Alibaba stock in the UAE. The trading platform will provide you with information about Alibaba stock, how to buy it, when to buy it and how much to pay for it. Since the price of Alibaba stock has been rising for some time, this is the perfect time to invest in Alibaba stock in the UAE.
Investing in Alibaba stock in the UAE is the right way to make a profit.
How to invest in Alibaba stock in the UAE has never been easier. All you have to do is find a reliable platform and register on it to further trade Alibaba shares. There will be plenty of opportunities to learn how to invest in Alibaba shares in the UAE on the trading platform. The strategy of long-term investing in Alibaba stock involves buying at a low price and selling at a high price.
How to buy Alibaba shares in UAE
One of the reasons many investors want to know how to buy Alibaba stock in the UAE is that Alibaba has a strong economic future. Alibaba has been able to make progress in building its own name not only in China, but also in the world. The products and services offered by Alibaba are able to meet the needs of customers all over the world. And this means that Alibaba stock will consistently deliver returns to investors.
One of the best ways to learn how to buy Alibaba stock in the UAE is through an online stock trading platform.
A trading platform is one of the best ways to learn how to buy Alibaba stock without problems. This option will suit both experienced investors and beginners. On the trading platform, an experienced trader will find all the necessary tools to buy Alibaba stock, while a beginner will get a chance to learn how to trade the stock.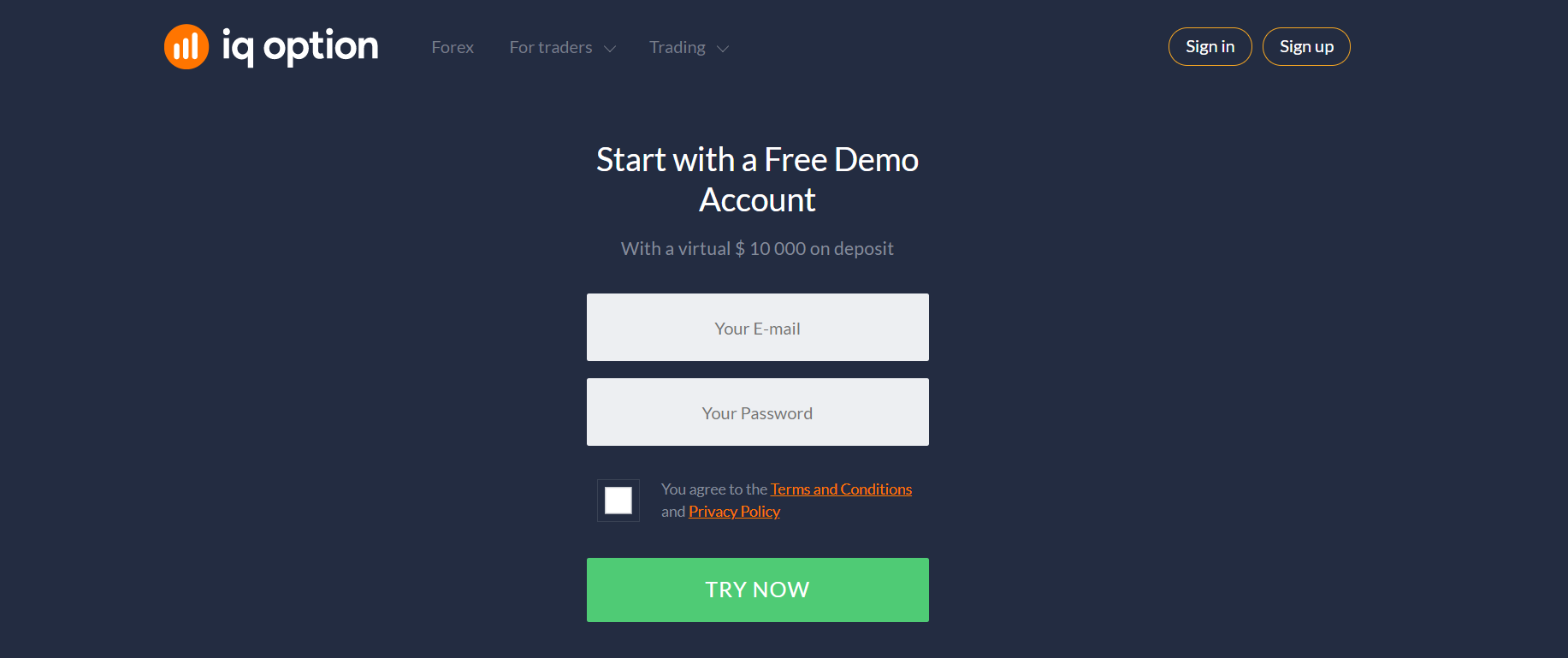 To get started, you need to choose a reliable trading platform and register with it. Search the internet for information about the trading platform. You are sure to find the best platform. Registering on a trading platform does not take much time and does not require much information from the trader. After confirming your email, an account will be created for you. Under this account, you can log in to the trading platform at any time. This is what makes the trading platform so attractive - all you need is an internet connection, and you can always and everywhere trade Alibaba shares in the UAE.
Once you get an account, you can open a trading account to buy Alibaba stock. But before you sign up for a trading account, see if the trading platform has the option to open a demo account.
A demo account helps you learn how to trade stocks on the trading platform.
If it is available, be sure to take advantage of it. A demo account is usually credited with virtual money for virtual stock trading. It is very convenient! You can try stock trading and choose the best trading strategy for you. You can also learn how to buy Alibaba shares in the UAE on the trading platform. A demo account will also help you learn the trading platform itself, its functionality and settings.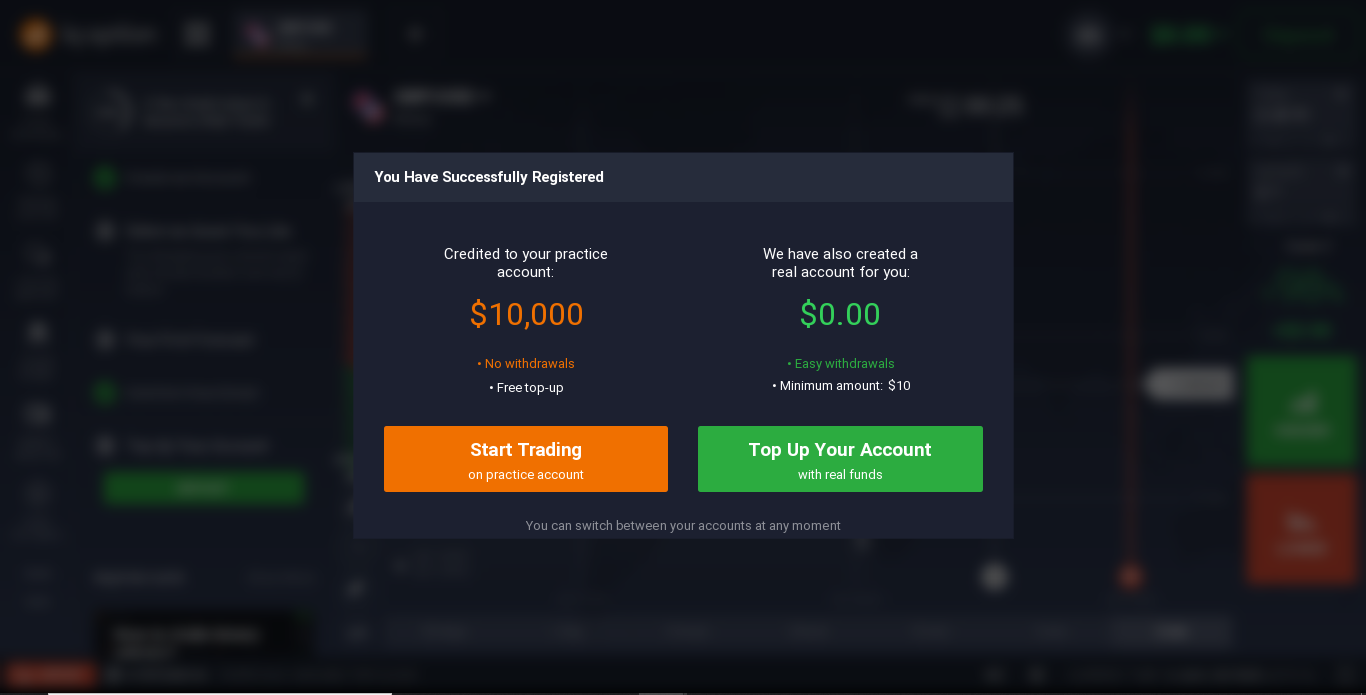 As soon as you become familiar with the trading platform and learn the process of buying shares, you can open a real trading account. Most often, to open a trading account, you need to make a deposit. The size and conditions of the deposit are different on different trading platforms. You will definitely find this information on the trading platform.
After making a profit from trading Alibaba shares in the UAE, you will be able to withdraw funds from the trading account. To withdraw funds, a request for withdrawal is made, and it is processed by specialists of the trading platform.
If you have any questions about the trading platform, or you can not find the information you need - contact the technical support platform. On different platforms has its own form of contact with support - it can be a telephone, email or chat platform. In any case, they will always be able to help you find the information you need.
SIMPLE AND RELIABLE
MONEY WITHDRAWAL
SHOW ALL