The history of the development of cryptocurrencies in the world began no more than ten years ago. However, today the very idea of ​​replacing the traditional currency (fiat money) is gaining more and more popularity in a progressive society.
In its most generalized form, cryptocurrency can be characterized as a type of electronic medium of exchange, which has an anonymous and decentralized nature, which is based on cryptographic algorithms. According to them, virtual currency is a means of expressing value that can be traded digitally.
The digital currency functions as:
medium of exchange;
settlement currency;
means of storing value.
Currently, the popularity of cryptocurrency, including through widespread coverage in the press and on the Internet, is growing. This innovation has spawned a whole market for companies that are involved in the exchange, storage, protection of cryptocurrencies, the implementation of transactions for online stores, as well as provide other services that are widely demanded by consumers.
The cryptocurrency market has only recently emerged and is now actively developing. We recommend scrutinizing and researching the possibilities, because you can already expect how large the cryptocurrency market will be in the future.
Today we will look at a very interesting and gaining popular cryptocurrency - Aave, as well as why traders should invest in Aave in the UAE today.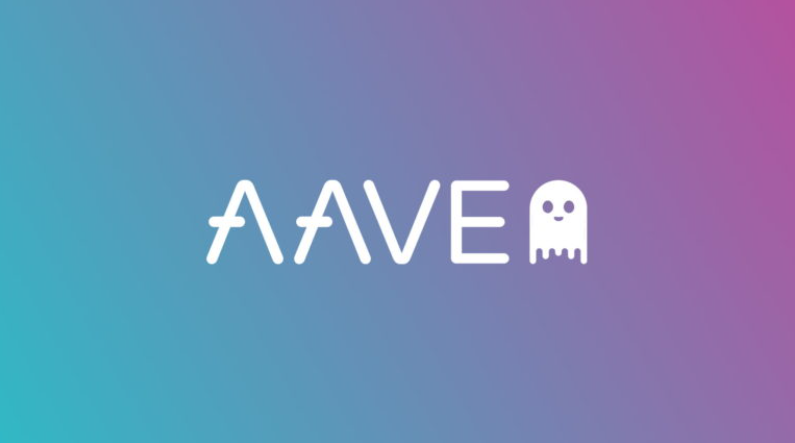 What is Aave?
Aave (AAVE) is a leading Decentralized Finance (DeFi) company. The Aave platform began its work in 2017 based on the Ethereum blockchain, using the ERC-20 protocol and was called ETHLend. The main purpose of its creation is short-term cryptocurrency lending with a low interest rate. Aave gives its users access to open source and non-storage protocols. The Aave Protocol is the most important aspect of Aave (AAVE), which launched in January 2020. Moving from decentralized P2P lending to a pool-based strategy, the Aave Protocol allows users to create their own decentralized money markets on the Ethereum blockchain.
Aave is named after the Finnish word for "ghost" and was created in September 2018 following a successful Initial Coin Offering (ICO) for its ETHLend token. The name Aave contains a direct connection with the goal of the project: using distributed ledger technology, to obtain an infrastructure that ensures transparency and openness of lending.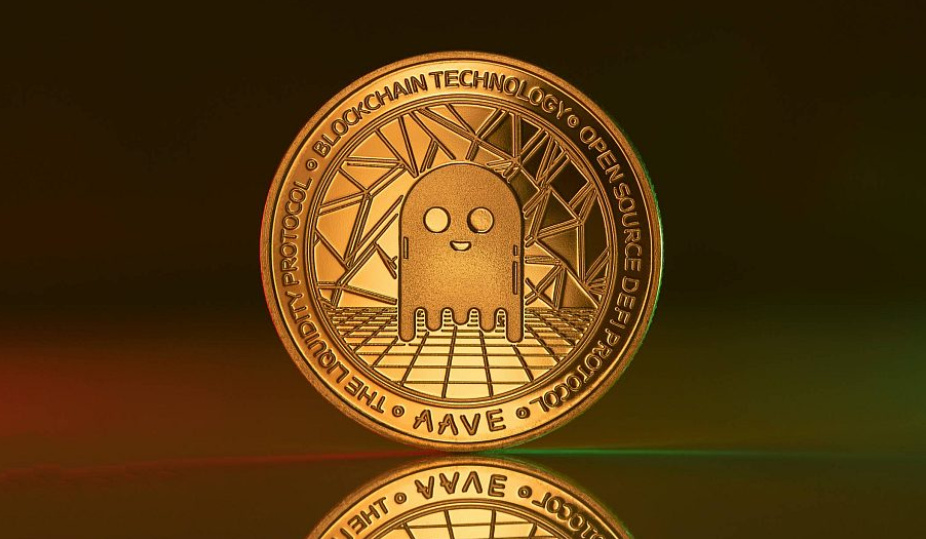 The main characters of the Aave team have tremendous talent and experience. Stani Kulchov (CEO) and Jordan Lazaro Gustav (COO) retained and transferred their roles from ETHLend, transferring their knowledge to Aave. Their diverse team of 18 people brings together a wealth of experience in this field. By the way, Stani Kulchov graduated from the University of Helsinki before entering the blockchain market.
Aave is a promising project. Unlike other DeFi lending protocols, it offers an arsenal of features and development tools that allow other developers to implement the same functionality in their own projects.
Aave enjoys the support of large companies and investors in the cryptocurrency market. These include the co-founders of Blockchain Capital, Facebook Winklevoss Capital, and the Blockchain.com website.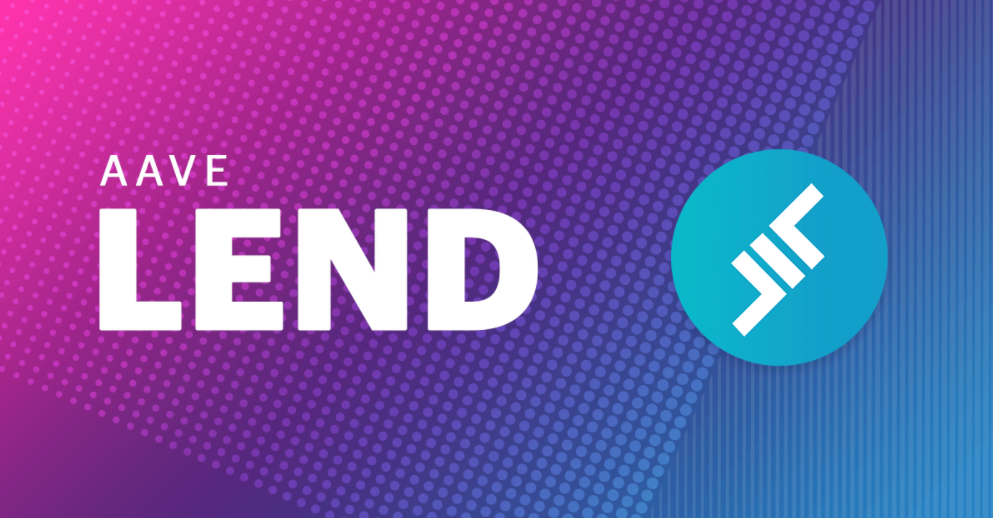 Aave price - how is it determined?
Many investors keep a close eye on the price of Aave, but few know how it is determined. Determining the market value of Aave is difficult. Its cost can both fall and rise from 100 to 1000% within a month. However, the rise in the value of the cryptocurrency is leading to a greater influx of new funds into the ecosystem. The price of Aave itself does not mean anything, because one cryptocurrency is not more expensive than another - they just trade at different prices. In determining the market value, special attention should be paid to the market capitalization, which depends on the price and the number of coins in circulation. Aave Virtual Coins are not high value coins. The Aave developers do not consider the increase in the value of their cryptocurrency in the electronic money market as the main thing for themselves. The Aave course is pretty much tied to the Ethereum course. The general market conditions also cause fluctuations in the rate of electronic coins.
At the very beginning of the project, many financial analysts predicted that Aave's history would be short-lived. But despite the skeptical attitude, the cryptocurrency quickly became in demand in the market.
The beginning of 2019 was marked by a big surge in interest in cryptocurrency. So the cost of Aave by that time had risen in price by 55%! Throughout the year, the exchange rate was stable, with minor fluctuations occurring as a result of pegging to Ethereum.
In 2020, the global pandemic triggered a crisis and significantly influenced the course correction. Most of the investors have withdrawn their assets from the credit pools in the Aave system. The actual depreciation of the Aave was 40%. A major role in this was played by the depreciation of Ethereum and other cryptocurrencies.
The developers, despite the complexity of the current situation, convinced the lenders of their reliability, and by the end of 2020 the lending process was fully restored. This fact had a positive effect on the value of the cryptocurrency. A significant change took place at the beginning of 2021 - the growth of the exchange rate was 30%.
Benefits of Aave
Throughout its existence, Aave has established itself as a profitable and safe cryptocurrency. Aave cryptocurrency has risen quite high in the ranking of the most popular electronic currencies in three years. Aave has many advantages:
Open source. Aave is absolutely accessible.
Security and anonymity. All information on transactions is in the public domain, but the data on the sender and recipient is reliably classified. So you know how much money was transferred and when it was done. The rest of the information cannot be calculated.
No inflation. This cryptocurrency cannot be influenced by political forces or any organization.
Peer-to-peer system and no supervisory authority. The state, banking and other organizations cannot influence the exchange of currency between wallets or do anything with it.
No commissions. There is no need to make deductions to some organizations, pay taxes and duties.
Security Aave. It cannot be faked or used twice. All transaction information is stored in code. It is also impossible to cancel operations with it.
Where to buy Aave in the UAE?
So, are you ready to dive into the world of cryptocurrencies and wondering where to buy Aave in the UAE? It won't be difficult! Buying Aave will be a great decision, no matter whether you are a newbie in the world of cryptocurrencies or an expert. Due to the high popularity and prospects of the project, you can buy Aave (AAVE) on numerous exchanges and online trading platforms. Give preference to the method that works best for you.
Among the major exchanges with Aave cryptocurrency is Binance.
Modern online trading platforms and exchanges are confidently dispelling the myth that buying a cryptocurrency is too difficult. You can easily buy Aave on the platform in just a few minutes. An advanced trading terminal is available for professional traders, while beginners are presented with a classic one with a basic set of functions. Beginners will have access to a knowledge base, which contains articles, video tutorials, where there is a detailed explanation of blockchain technologies and cryptocurrency trading.
How to invest in Aave in the UAE?
If you have asked yourself this question and are already aware of what the Aave cryptocurrency is, then the unequivocal answer is yes, it is worth it. By investing in Aave, you have the opportunity to make a profit by investing your economic resources, which will exceed your initial investment. Benefits of investing in Aave in the UAE:
Possibility to get high income.
Minimum personal involvement of the investor.
Becoming an investor is easy even for a beginner.
You can start with a small investment.
Learning to invest is not as difficult as one might think. There are many possibilities for this. At this point, almost all modern online platforms offer a variety of useful resources, tutorials and technical indicators.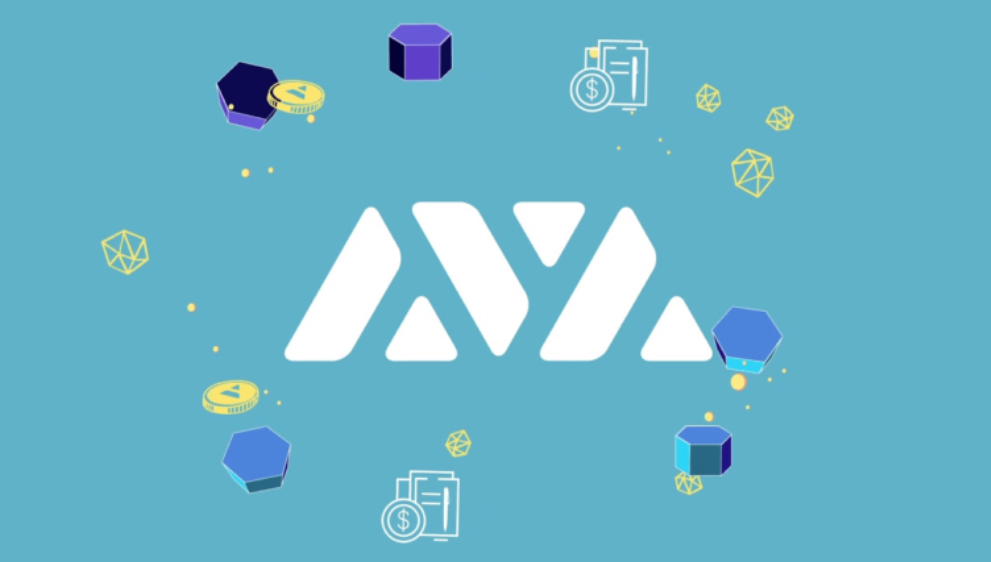 Should traders invest in Aave?
Stable operation of Aave throughout its existence is the key to a successful investment for investors. The use of cryptocurrency is currently gaining momentum thanks to a large number of useful ways to implement it. The number of users looking to invest in Aave in the UAE is growing. Most of the financial experts are confident that the Aave currency has good prospects. The coin has huge potential.
According to analysts, Aave is gaining popularity among investors, and its value is likely to skyrocket by the end of 2021.

Analysts have no doubts that the DeFi project will be in demand further. Therefore, it is definitely worth considering the Aave cryptocurrency for investment.
Based on the opinion of experts, we can conclude that investing in Aave in the UAE will be a great success in the future. Follow market trends, currency quotes and correctly analyze fluctuations so as not to be mistaken with the moment of purchase.
How do I buy Aave now?
It is very easy to buy AAVE and it only takes you a few minutes! "Where to begin?" - a frequent question of novice traders. An online trading platform is a good option for beginners. Such an online platform provides various types of trading with the possibility of using CFDs, allowing you to trade remotely from home. CFDs allow you to speculate on both rising and falling prices. CFD trading offers the benefits of low commission and leverage - you have the option to open a position and pay only a fraction of the total value of the trade. You don't need to own or store Aave - this means you don't need to search for the right AAVE wallet. It is enough to indicate your rate and select a buy order and you can purchase AAVE on the platform via CFDs. The advantages are that you can do this via bank transfer, e-wallet, debit or credit card.
When using CFDs, you need training. If you are a beginner, try your charting skills on a demo account before you start real trading.
A contract for difference (CFD) is the most profitable instrument on the exchanges, which allows you to quickly earn money with a minimum of free money and does not burden the participants with property rights. The overwhelming majority of exchange transactions are carried out using the CFD scheme.
How to register?
Anyone can invest in Aave in the UAE. To do this, you need to follow simple steps. To get started, sign up for a free account on the trading platform. The registration process on the platforms is very simple. Go to the broker's website and register an account: enter your personal information and contact details. This process will only take a few minutes. Next, confirm your account. A letter with an activation code will be sent to your email, which must be entered in a special form in order to complete the registration of your account.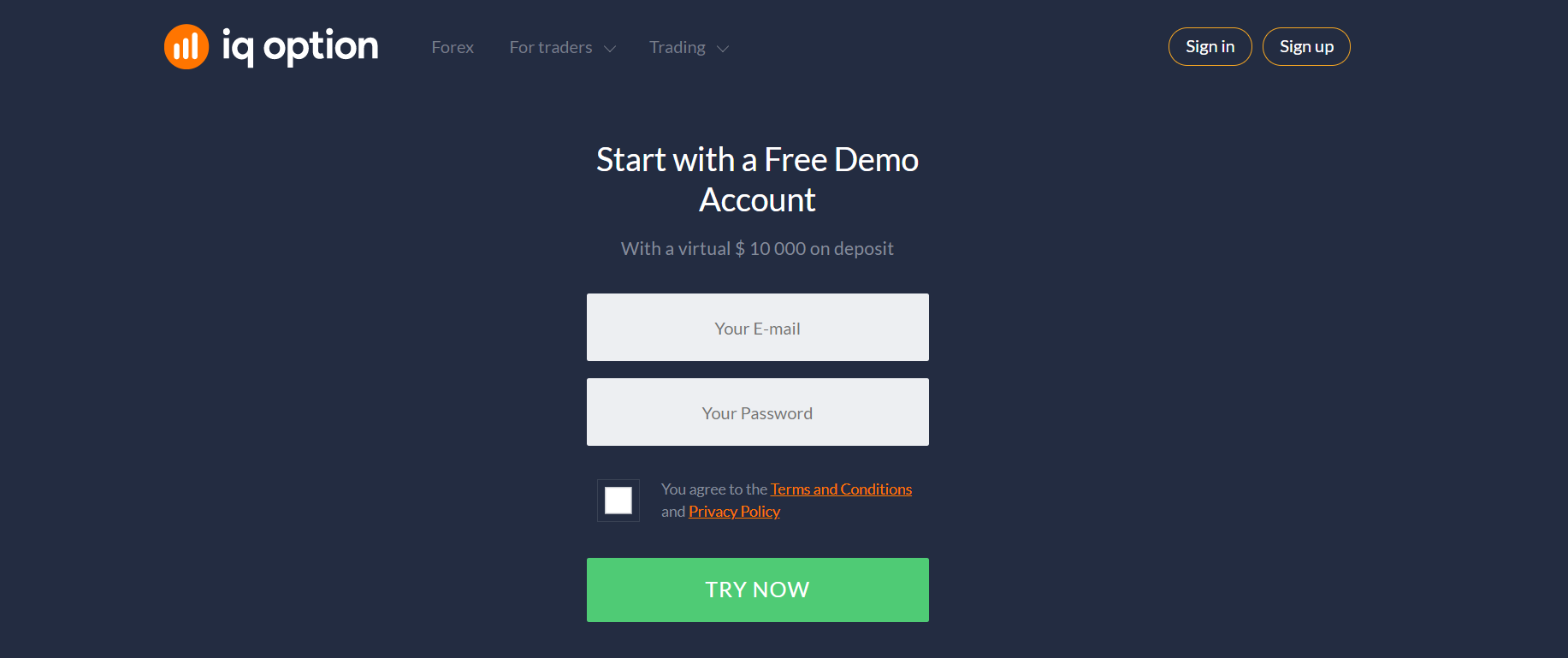 How do I open a demo account?
The demo account is the main assistant in the training of a novice trader. The functionality of a demo account is identical to that of a real account. But here you are not trading with real money, but with virtual money. With the help of a demo account, you gain practical trading experience and explore all the possibilities for trading.
Opening a demo account is the best start for learning about the trading platform and its functionality. Get started now!
The best demo account for cryptocurrency trading has full functionality. Traders gain access to the same features as when trading with a live account. Equally important, the demo account reflects changes in real market conditions. This means that what is shown on the demo screen is no different from what the observers see when opening a live account.
The main points during registration - you keep personal data and form an account (currency, deposit amount, etc.).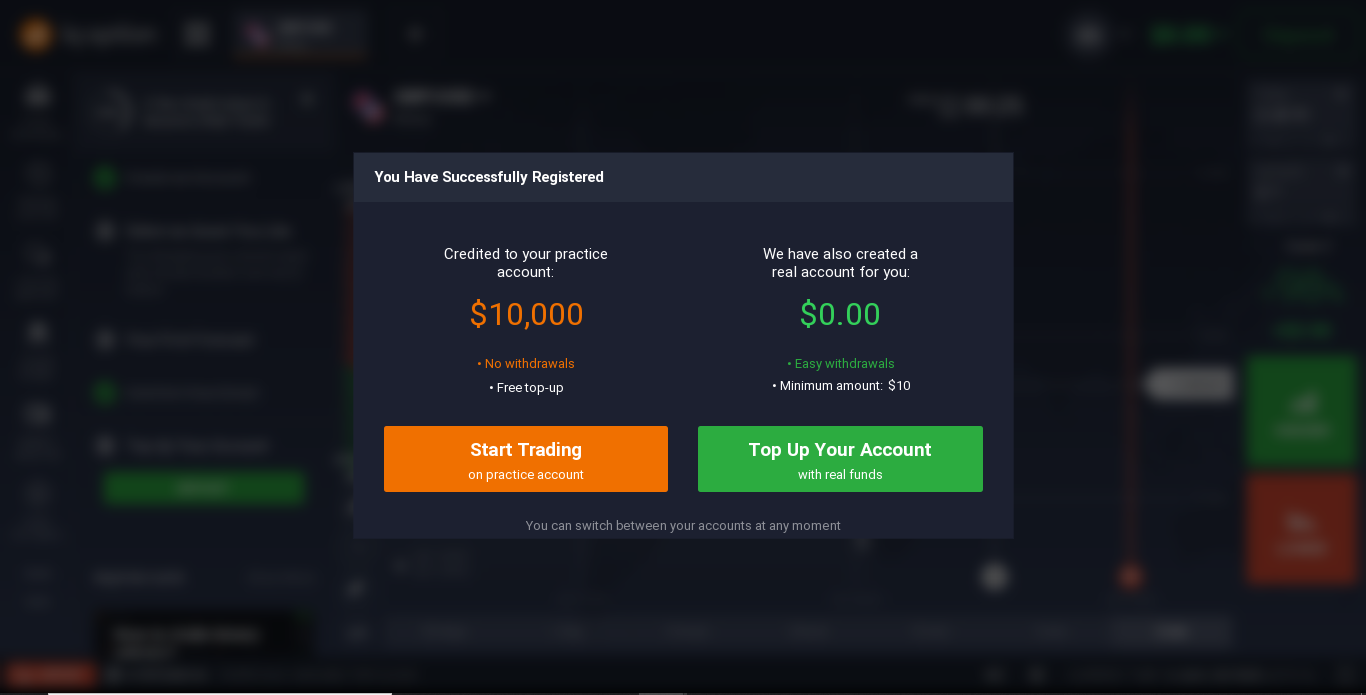 How do I open a real-account and fund it?
When trading Aave on an investment platform, it is important to know how to open a live account. Opening a trading account is easy and free! Your broker will guide you through the process step by step. The first thing you need to do is decide which trading platform to use. Switch to a live account as soon as you understand how the trading platform works and study its features. While on the trading platform, send a request to open a real account for trading real money. To do this, fill out a few simple forms: enter information about yourself, as well as provide documents that confirm your identity and address of residence.
You can top up your account at any convenient time. Buying cryptocurrency with a card is a fairly quick and convenient way.
Almost all investment platforms work with reliable and convenient payment systems. The trader is provided with a wide range of ways to replenish the account. These are bank cards, ApplePay, Webmoney, Qiwi, iDeal, etc.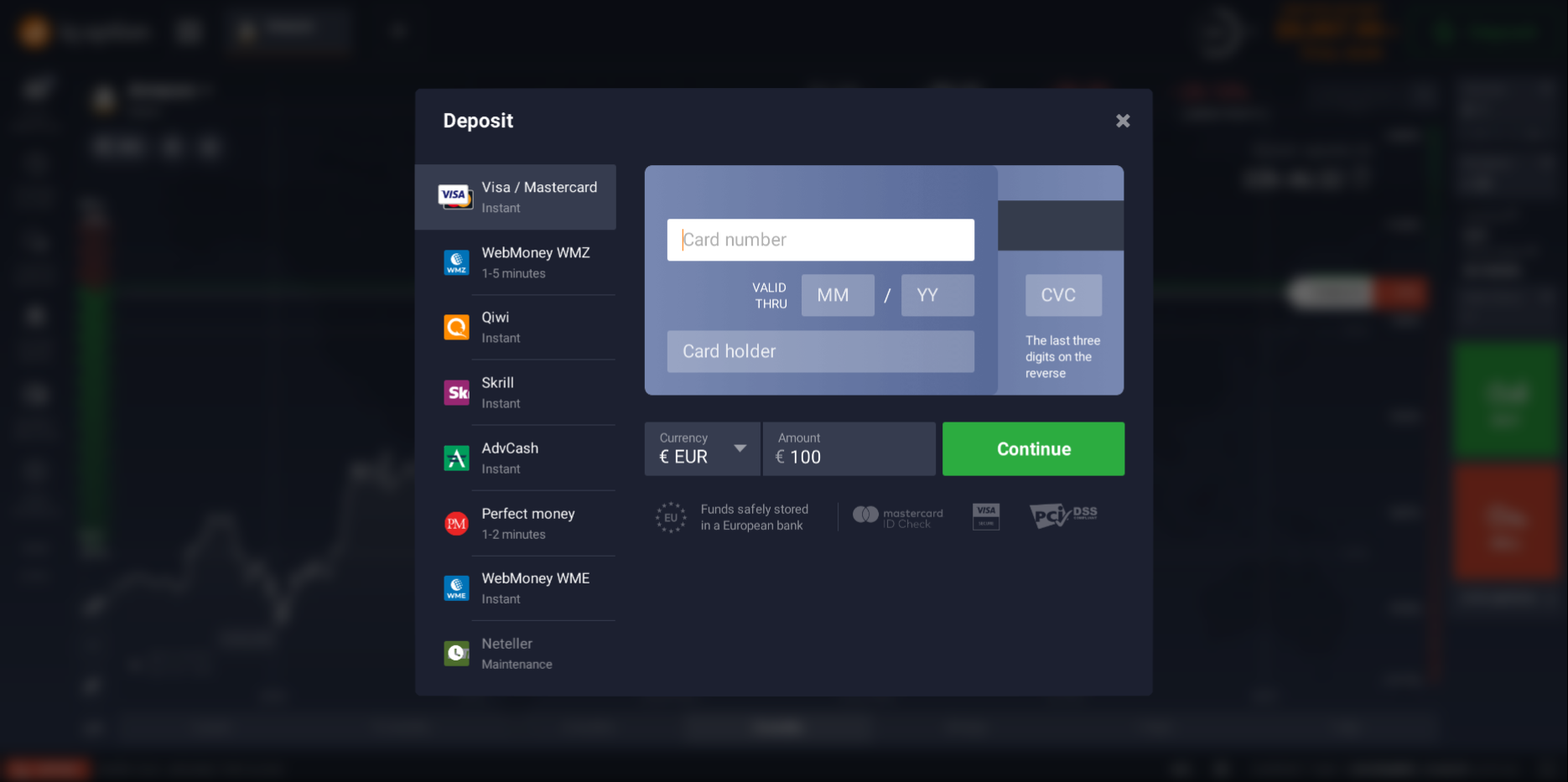 How to withdraw money?
Log in to your personal account and apply to withdraw funds from your account, go through verification, which will eliminate fraud and confirm that the account belongs to you. To withdraw funds, you can use the same methods as when replenishing a real account. These can be bank transfers, payments by credit, debit cards, transfers using an electronic wallet.
The most important point that may concern you the most is security. Remember that by choosing a reliable broker and a secure internet network, your investment will be safe!
Throughout its history, Aave has managed to overcome many difficulties. This proves its ability to survive for a long time in a competitive financial world, among other popular digital coins, traditional currencies. Today, Aave is often used as a means of payment and is accepted almost all over the world.
Trading Aave on an investment platform is the right solution for those who have decided to make money on cryptocurrency trading. It doesn't matter if you are an experienced trader or a beginner. You can buy AAVE online quickly and easily without leaving your home. Trading platforms provide high quality work for their clients. Most investment platforms only work with reliable payment services and have already earned the trust of a large number of users.
Remember, it's never too late to learn! Use a demo account, training videos, useful webinars and upgrade your knowledge and trading skills!
Try it today!
You will definitely succeed! We wish you every success.
SIMPLE AND RELIABLE
MONEY WITHDRAWAL
SHOW ALL