What is EOS?
EOS is a blockchain platform for developing decentralized applications similar in functionality to Ethereum.
EOS makes the development of decentralized applications easier by providing a platform with a set of services and functions, which is essentially an operating system. The idea of ​​the project is to combine the capabilities and perspectives of different smart contract technologies in one simple, scalable platform of decentralized applications for the common EOS promises to revolutionize the decentralized application industry by lowering the entry bar for developers and anyone looking for blockchain-based solutions. The final goal of the project is a complete operating system for decentralized applications (dapps) aimed at the internet.This operating system will provide services such as user authentication, cloud hosting and server hosting, with the ultimate goal of building a secure and transparent blockchain platform for decentralized applications. One that would easily scale up to thousands of transactions per second, while providing equally convenient access to the service for developers, entrepreneurs and ordinary users.
The peculiarity of the EOS platform is that it provides a management model that is based on the ability to vote, which transaction to confirm, determine if the application is working correctly, and also decide whether to make changes to the code of applications or the EOS system itself.
This approach to governance means that the community can democratically influence the development of the network: improve the code and fix bugs in it.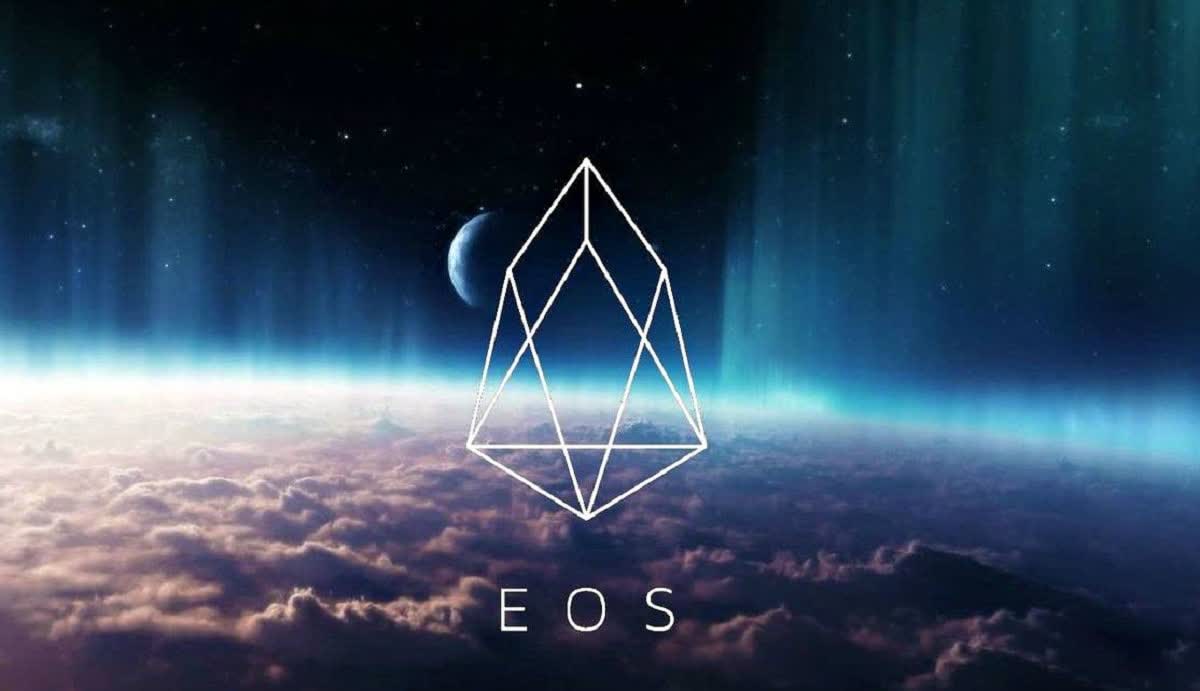 How to Invest in EOS?
Crypto exchange and crypto wallet
EOS uses a unique token sale technology that no one has used before. The ICO was launched on June 26, 2017 and will run for a full year. A total of 350 periods will be held. At the end of each period, the total number of EOS tokens assigned for that period will be distributed among the participants based on the amount of ETH they contributed divided by the total contribution. During this time, the EOS cryptocurrency was added to all major known exchanges, i.e. you already analyze what the team is doing and draw their own conclusions about the future of the project.
A cryptocurrency exchange is an Internet resource that allows you to invest and sell electronic money online.
Today there are many cryptocurrency exchanges, but not all of them are profitable and reliable. Therefore, it is initially recommended that you familiarize yourself with the TOP of the best exchanges where it is profitable to buy currency (where is the lowest), it is best to sell (sell at the highest cost), and you also need will draw on the conditions, this is done in order to store your digital savings more reliably. Comparison of different cryptoexchanges allows you to choose the one that suits your requirements. have proven themselves, and thereby minimize financial risks. When choosing a crypto exchange, pay attention to:
Reviews of traders.
Reliability.
Trading volume.
Want to start buying and trading cryptocurrency? First, you need a cryptocurrency wallet.
A cryptocurrency wallet is a program that stores your public and private keys.
Some are very comfortable, some are super reliable, and so on. There is no perfect wallet. Unfortunately, cryptocurrency and blockchain are just an infectious industry, so there is no clear, well-established, convenient wallet, you always have to sacrifice either convenience or more security. Wallets are a vital part of cryptocurrencies as they provide a safe and functional way to store and transfer funds from from one user to another. There are several different types of wallets and many solutions for each type:
Hot wallets are wallets that are constantly connected to the Internet. Their names can have many variations, including "hot storage devices" and "software wallets." They are easy to set up and use, which provides an almost instant way to buy and store cryptocurrency. The main advantage of hot wallets is their mobility and the ability to receive instant access to funds. For such a wallet to function, a constant Internet connection is required to be able to send cryptocurrency at any convenient place.
A cold wallet is one that is only connected to the Internet for a few seconds to complete a transaction, and is typically used to store an impressive amount of cryptocurrency, which requires reliable protection and is not associated with regular movement of funds. Unlike a hot wallet, a cold one does not require a constant Internet connection, which means that the risk of financial losses is significantly reduced.

Mining
Let's start with the most basic - the essence of mining and defining the process of creating new crypto money. If you simplify the term as much as possible, it turns out that it consists in mathematical calculations that are carried out on computers, farms or specially organized large mining centers. The latter are entire hangars stuffed with "iron", they have enormous computing power and consume a large amount of electricity. In simple terms, cryptocurrency mining is a computational task based on a cryptographic algorithm (hence a cryptocurrency). In the course of mining, new cryptocoins are issued. To solve the blocks, a lot of equipment power is needed, which grows with each solved block. Therefore, it is almost impossible to mine (extract) cryptocurrency alone. Because of this, miners began to unite in pools of thousands of participants. On the pool, the capacities of each miner's equipment are combined, and the received reward is divided in proportion to the utilized capacities.
Mining for Eos is currently not available.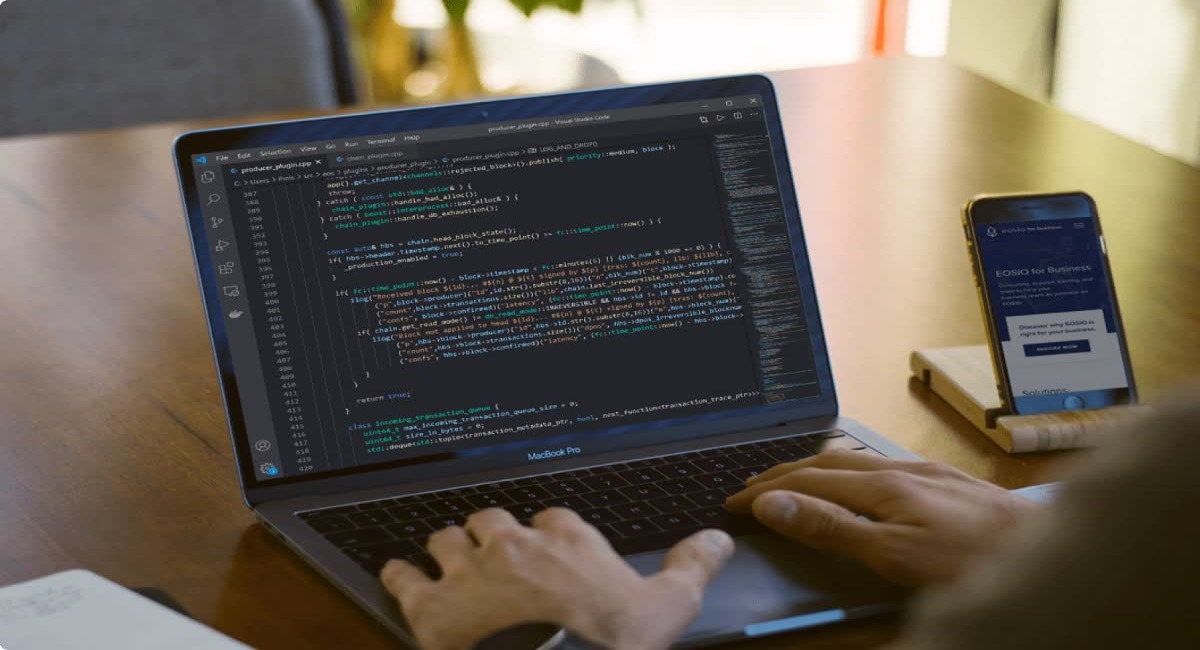 Cryptocurrency mining is the extraction of digital assets using special equipment:
ASICs are special, very powerful devices for mining cryptocurrencies. Cryptocurrency mined by Asik cannot be mined by a video card.
Processors are a less popular type of mining, they do not bring much profit, they are inconvenient for assembling a farm in large quantities, especially at home.
Hard drives / SSDs are the least popular type of mining, however, coins periodically appear that "shake up this market" and miners are actively buying.
Video cards - here you should know which video adapters are best for mining.It is important to remember that if you decide to mine using one, even the most top-end video card, its performance will not be enough.
Mining, unfortunately, cannot be used to get EOS. Distribution takes place on the Ethereum network. To buy EOS, it is enough to deposit a specific amount of Ethereum to a specific address, after which tokens will be distributed among all investors, in proportion to the size of the shares that they contributed.
Online platform and cfd agreement
A CFD or Contract for Difference is a financial instrument that allows you to profit from the movement of an asset's price without having to own the asset itself.
In other words, this is an agreement between two parties - the seller and the buyer on the transfer of the difference between the current value of the asset at the time of the conclusion of the agreement / opening of the position and its value at the end of the agreement.If between the first and the second transaction the price of the asset has increased, then the buyer will receive the difference in price from the seller. Usually, the term of such an agreement is not established and it can be terminated at the request of only one party to which such a right has been granted.
When trading contracts for difference, the asset itself is not bought: trading is based only on the price difference - the basis of the transaction is to obtain speculative profit and this is very similar to Forex, only CFD assets can be not only currency pairs, but also stocks, indices, and commodities.
Let's pay attention to the main advantages:
Leverage. Here you can apply leverage up to 1: 500.
No commissions. Another plus in favor of CFDs. If it is possible to trade for profit on the standard market, but as a result have a minus due to commissions, then this problem is not observed here.
A wide range of tradable contracts. One platform can contain stocks, raw materials and other assets at once. In addition, this opens up great opportunities for diversification (opening positions on several instruments at once to reduce risk).
Availability. You can start trading with a deposit that will be many times lower than what is required to trade the securities themselves. Thus, a trader with little capital gains free access to all markets.
It is easy to join the ranks of crypto investors. To do this, you need to receive and store cryptocurrency, waiting for the price to rise, and then sell it profitably, making a profit. To become the owner of digital assets, they can be bought, mined or earned.
There are three ways to invest your money and they are divided by time period, i.e. Long-term, Medium-term, Short-term:
Long-term investments are investments for a period of 1–5 years or more. The average annual return on long-term investments, as a rule, exceeds that of short-term investments. Financial crises, negative economic factors, political events affect the stock market and contribute to its temporary decline. But subsequently, the situation, as a rule, normalizes and in most cases does not affect the investment result.
Medium-term investments - duration from one to three years. The average annual return on long-term investments, as a rule, exceeds that of short-term investments. Financial crises, negative economic factors, political events affect the stock market and contribute to its temporary decline. But subsequently, the situation, as a rule, normalizes and in most cases does not affect the investment result.
Short-term investments - investment period up to one year. Statistics show that short-term investments are usually used by those users who want to increase their savings in a fairly short period of time.
Eos Outlook
Forecasting EOS for 2021 and beyond is not an easy subject. At the moment, the EOS crypto-coin is one of the leading modern crypto projects. EOS cryptocurrency operates using its own blockchain powered by smart contracts technology, as well as special decentralized applications dApps. The platform uses the software protocol for the EOS.IO blockchain, created specifically as a solution that has the ability to outperform traditional processing methods, as well as hardware storage of information, and so on. But according to many experts, EOS is one of the crypto projects that are predicted to have a bright future. Therefore, regardless of any momentary events, the currency has become a popular object for long-term investments. You can buy and invest your money in many countries, as well as in the UAE.
The advantages of the coin are:
The actions of the development team indicate that they intend to support the project for a long time. This suggests that this site cannot be regarded as a one-day project designed to raise funds from gullible investors. Therefore, we can say that the crypto platform has prospects for further growth and popularization.
Due to the steady growth in the level of market capitalization, the coin is constantly receiving additional financial resources. Such funds are poured into the crypto project by the development team, which helps to expand its functionality and achieve a steady increase in the level of its stability, security and acceleration of transactions.
The coin's ambition is underpinned by the fact that its creators intend to compete with Ethereum and other similar coins. Since such sites continue to enjoy popularity and demand from ordinary users, we can say that this platform will be able to successfully exist in the future. Thus, a decrease in the level of risks for investors who want to receive income due to the growth of the crypto coin rate is ensured.
All forecasts for EOS are based on the fact that despite the risks, thanks to progressive solutions, the coin provides the opportunity to attract the attention of the user audience.
It is important to understand that now there is not a single cryptocurrency that does not have negative reviews on the Internet and skeptical statements from analysts, observers of the crypto market. At the same time, experts note that EOS has the necessary components to demonstrate the growth of the user base and exchange rate quotes.
SIMPLE AND RELIABLE
MONEY WITHDRAWAL
SHOW ALL