Equifax is one of the largest credit agencies in the United States. He is known for compiling credit reporting data for various financial institutions such as banks, mortgage firms, credit unions, and other financial institutions. Equifax's main international mission is to help the consumer understand their credit history and the need to maintain it in good condition. To this end, they have developed a number of solutions that improve the direction of customer data.
Equifax has been in business since 1899 and is based in Atlanta, USA. The company is currently represented in 24 countries around the world. The company's database contains credit histories of over 800 million customers.
Today his activity has many directions, among which the following can be distinguished:
Multipurpose analytics in the field of market financing and risk assessment for the issuance of all types of loans.


Analysis, formation and processing of data, on the basis of which reports are formed, indicating the market and economic climate in a country, region or a specific city.


Release of ready-made solutions to increase the attractiveness of banking and credit products, their liquidity, reduce the level of risks in all areas.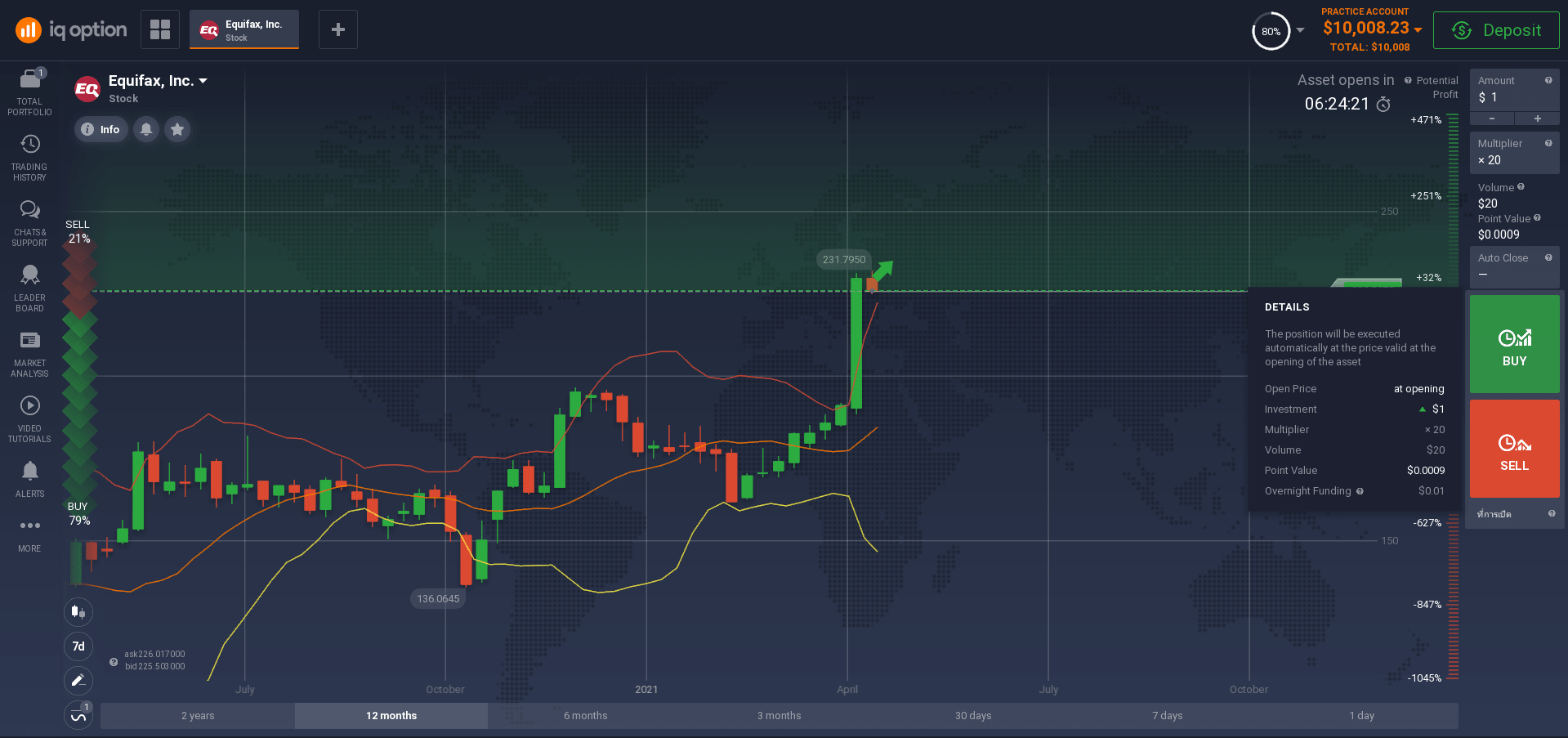 Equifax works closely with other organizations and companies that collect information about borrowers of all levels. The organization has modern information software products that allow updating information about consumers online. The market also expects strong year-over-year Equifax revenue growth as soon as it releases 2021 results. This positive outlook is critical to assessing the organization's bottom line. Equifax Inc. released its first quarterly report in 2021 and the numbers are impressive. The company's revenue amounted to 1,213.00 million (an increase of 26.6%). The company's EBITDA amounted to 423.30 million (an increase of 83.9%). Profit of the company 201.60 million dollars (an increase of 72.5%). The company's net income per share was 1.64 (up 72.6%).
Analysts point to an increase in demand for Internet payment systems during the pandemic from the population.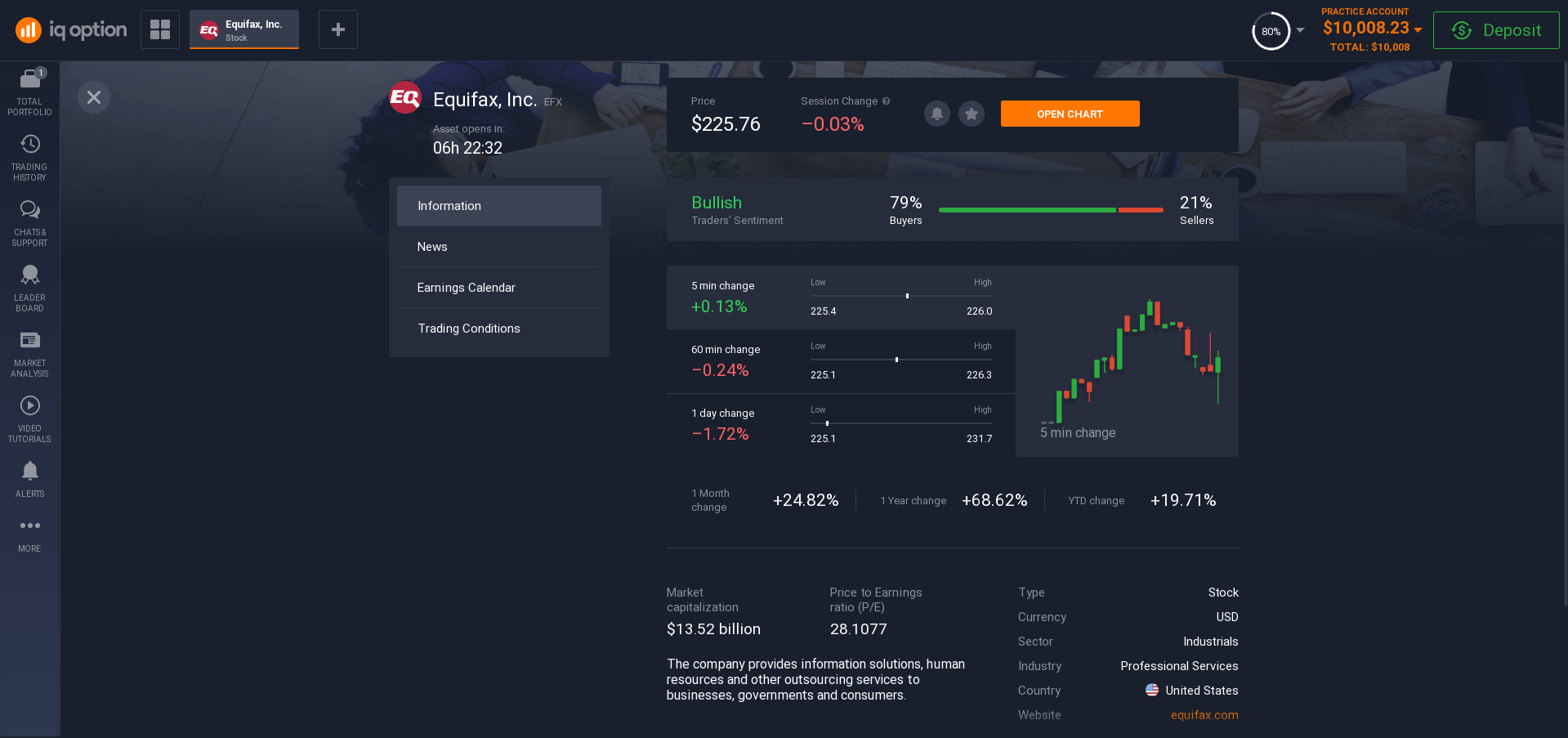 To understand whether to buy Equifax stock, you need to use two types of valuation. Fundamental and technical analysis. An example of a technical assessment is analyzing the forecast of stock prices by building charts and studying inclined points, for example, on our platform, these are MACD, moving average, and others. This solution was designed to help clients understand the upcoming stock prices of companies.
Fundamental analysis identifies the strengths and weaknesses of a business and the challenges it faces. Explores his internal strengths and income, development strategies.
How to invest in Equifax shares in the UAE?
All you need is a good understanding of the basics of stock trading, some experience, and a little luck. If you have all of these, then you are on the right track to understanding how to invest in Equifax shares in the UAE. It makes sense to go to the Internet, where you will find a huge amount of free information on any topic that interests you. For example, there are over 100 video tutorials available on our platform to learn, as well as an extensive section with answers to frequently asked questions from traders.
You need to understand and develop your investment strategy this is a plan for buying and selling securities, depending on the goals, time and personal characteristics of the investor. Often, without a strategy, investments turn into gambling or blind copying, and investors experience tremendous stress with portfolio drawdown.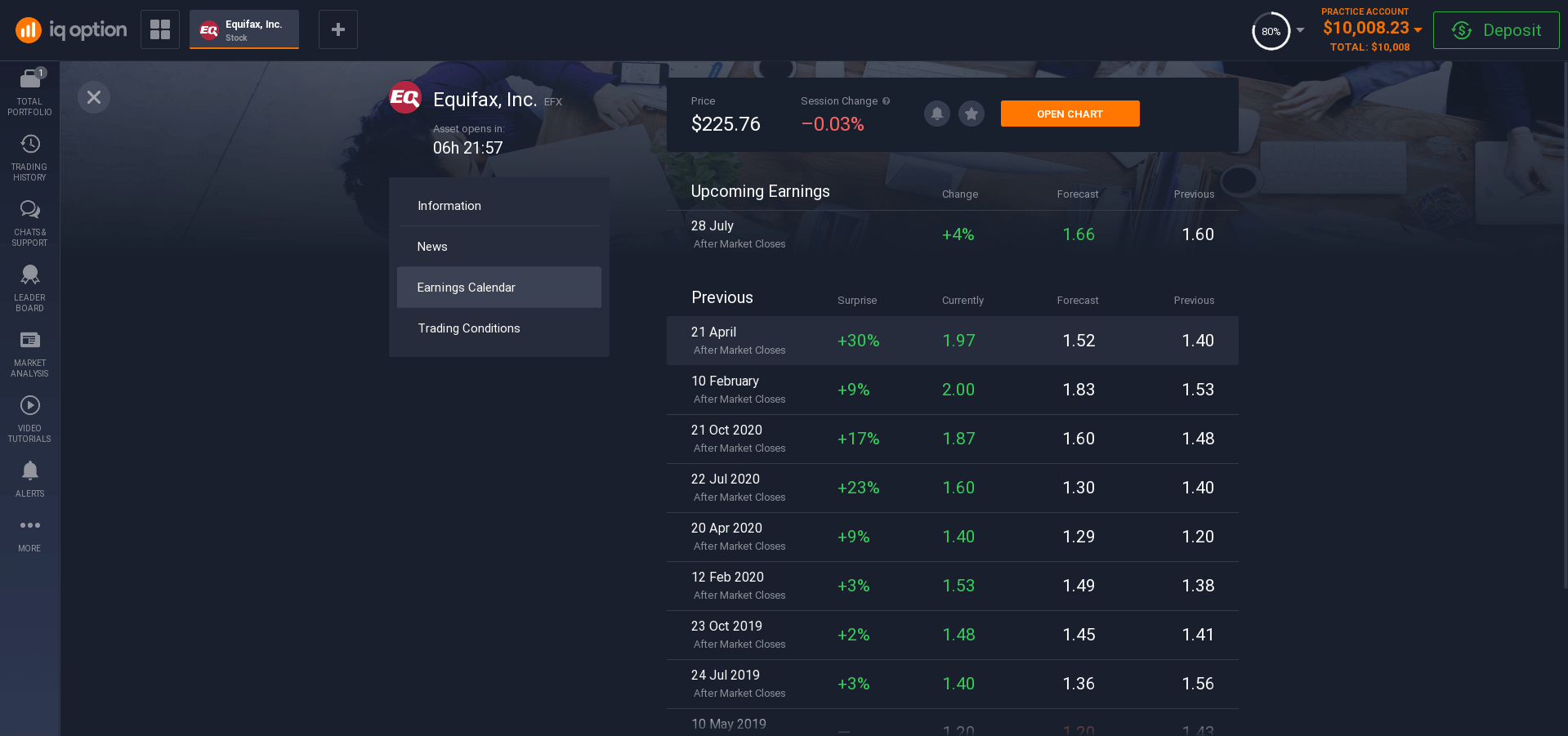 At the stage of goal setting, you will have to answer difficult questions: why invest at all, for how long and what risks are acceptable. This stage can take a long time, because you will have to plan expenses for several years in advance and try to calculate the potential return on investment. Each investor will have his own plans buying a home, a secured pension, education for children. Accordingly, the time for each investor will be different.
All investments by investment terms can be divided into short-term, medium-term and long-term.
Short-term investments require a quick response. They are invested for a period from a couple of days to a year. Medium-term investments have a maturity of 1-3 years. When working with these investment instruments, it is not the speed of decision-making that is important, but accurate calculation and preliminary analysis. With long-term investments, money is invested for any period of more than 3 years. In this case, it is necessary to correctly assess the return on investment of the tool. To do this, completely examine the company in which you want to invest.
Another important step is to gain knowledge about various areas of the company. This is the main investment part.
You will need to do a little research on the history of any company you decide to invest in. This will include looking at how long the company has been around, how its stock prices have changed over time, and how much profit they have made.
Then distribute your funds. It is important to remember: the initial deposit for speculation in the stock market is a small part of free funds that you are not averse to losing in the most negative development of events. In general, savings should be distributed carefully and competently. In particular, it makes sense to create your own "reserve" fund of money, which can be used in a critical situation without wasting time and additional financial costs. Then invest half (or more) of your funds in reliable conservative funds. These can be bond funds, mixed funds (stocks and bonds), money market funds.
As you study the issue, funds can also be diversified (in terms of risk levels). In doing so, do not forget about the basic principle of an attentive and thoughtful approach. And be patient. A lot of patience! Be prepared to waste a lot of time.
Diversification investing in different assets in order to reduce risks. At the same time, ideally, risk reduction should have a minimal effect on the portfolio return. In order to diversify risks in investments, it is customary to include in the portfolio different classes of financial instruments, for example, stocks and bonds, as well as various similar financial instruments shares of several companies.
How to invest in Equifax shares is not a very difficult task if you know the investment strategy you have formulated. You need to follow your investment plan and at the same time be ready to change it if the situation calls for it. It is also very important to learn the basics of online investing in order not to lose your money as a result of an investment transaction.
It is imperative to invest in Equifax shares by closely monitoring the financial performance of the organization. If you can invest using ideal investment plans, you have no reason not to make a profit.
How to buy Equifax shares in the UAE?
If you want to understand how to buy Equifax shares in the UAE, then there are two ways that are great for beginners. Either by opening a demo account for trading, or by opening a regular trading account to buy Equifax shares. You can find out more about these two options on our platform.
The main reason you need to open a demo account to trade is so that you can gain complete knowledge of how to get and sell stocks in this market without risking losing your money.
Opening a demo account to trade Equifax stocks is a great alternative that is available to you. You will have $10,000 on your account upon registration. This amount is virtual, and you cannot withdraw profit from it, you need it for training.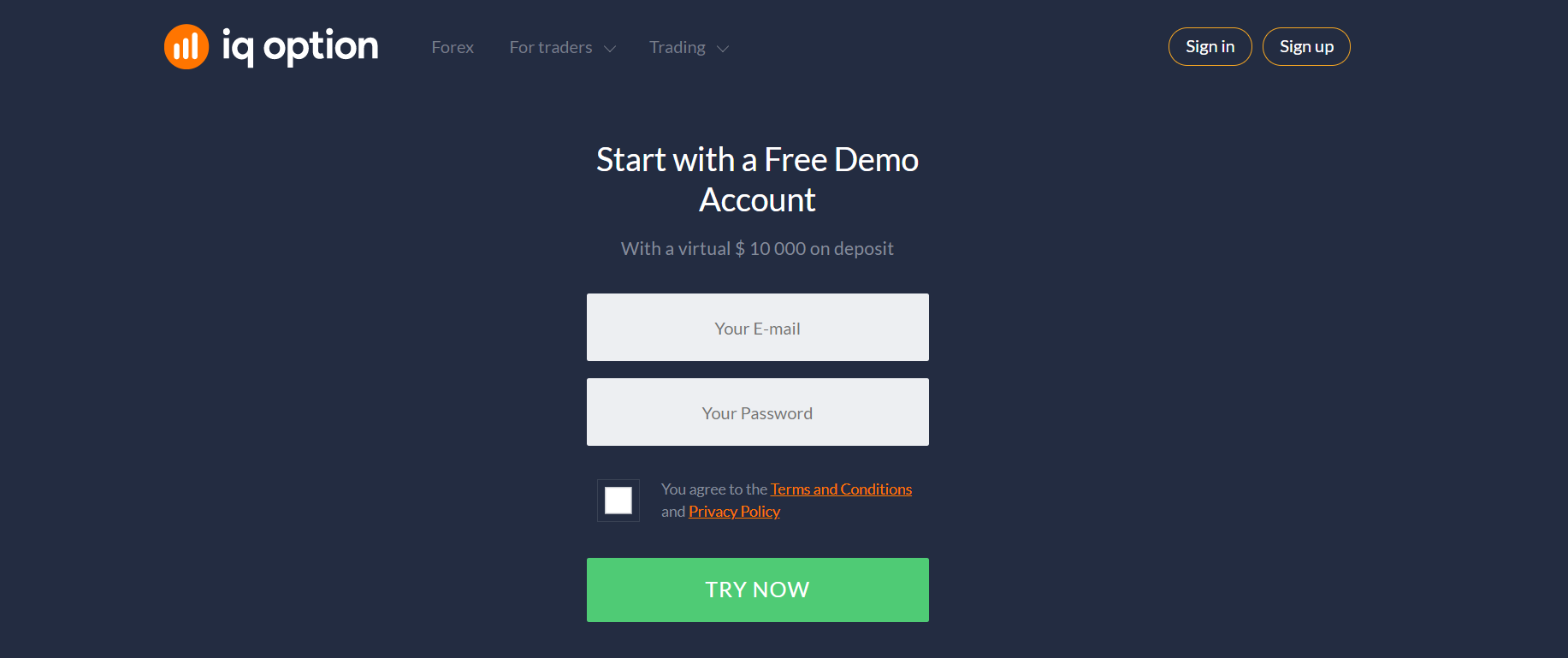 But when you start purchasing shares through a demo account, you can take advantage of the experience and advice of various experienced exchange traders. These stock market dealers can tell you exactly which stocks to stay away from and which stocks are most likely to perform well. It can sometimes be difficult to figure out how to trade the stock exchange if you don't have someone to guide you in the early stages and advice can help you. But remember that all responsibility is solely on you and no one can predict 100% how the shares of any company will behave. That is why it is better to use a demo account to get your skills, to understand and practice the strategies that have been advised to you, etc.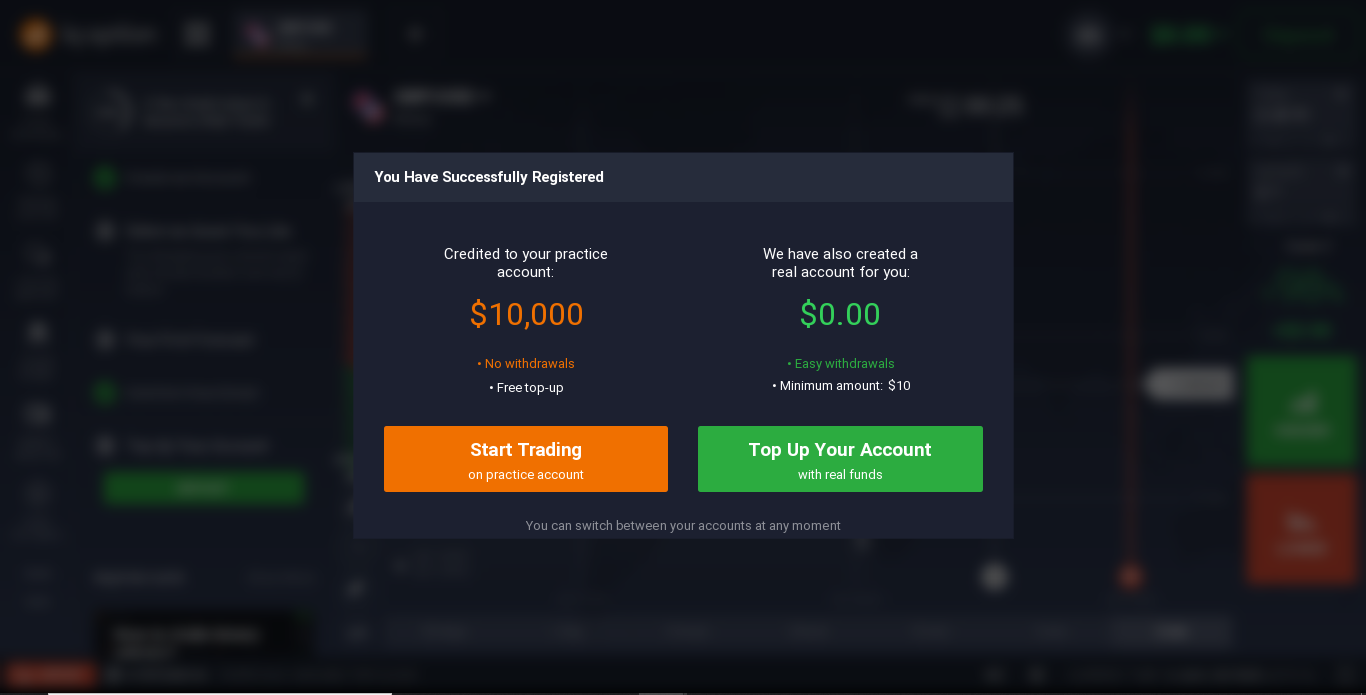 If you are confident in your knowledge and want to try real trading, then feel free to open a real trading account with us. And you can start with a small deposit of only $10. A client's brokerage account is actually a personal wallet for storing funds and securities, which is opened by a licensed broker company. It is required to carry out transactions for the sale and purchase of stocks, bonds, currency and other financial instruments.
The advantages of working with our platform also include the ease of use of the application. You can start placing orders for stocks from anywhere in the world. In addition, we give you a mobile application so that you always have your data with you. Using our platform gives you the opportunity to see how online stock trading works, how to read charts and indicators for trading, for example, MACD, RSI, MA, etc. In addition, we provide you with a 24/7 hotline service. To be successful in the forex market, it is very important to learn as much as possible about this process. If you work online and register with a stock trading company, you will discover many tools available to help you get started.
SIMPLE AND RELIABLE
MONEY WITHDRAWAL
SHOW ALL