Investing is one of the affordable and realistic ways to raise capital, and investing in shares has a number of advantages for beginners. That's why if you have spare cash, it's wise to invest it in securities (SCs). The returns on stocks can far outstrip inflation, not to mention the fact that such an investment will save you money. Today we are going to talk about investing in Telefonica.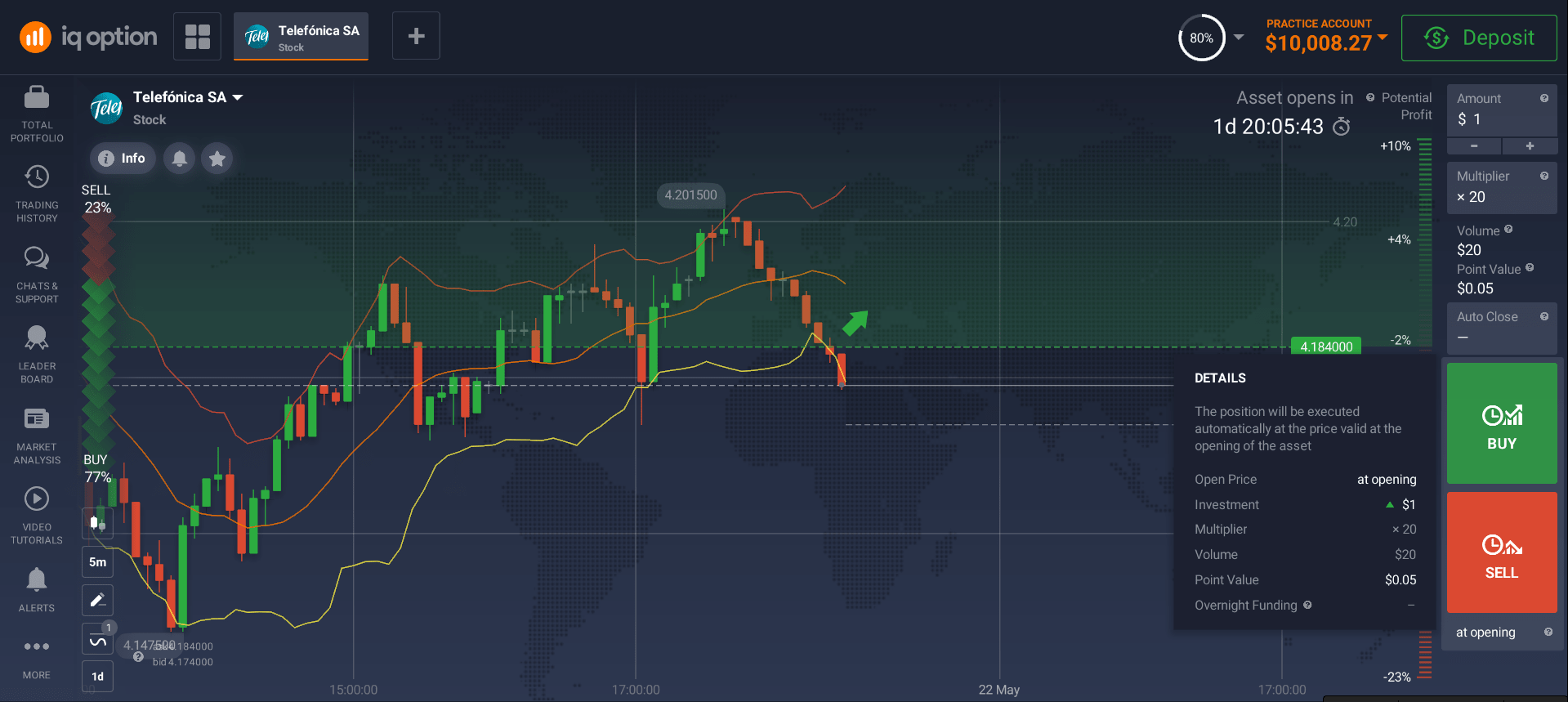 Telefonica is a Spanish company that specializes in telecommunications and digital solutions. The company offers communication, information and entertainment products. The company employs approximately 127 thousand people. Telefonica offers solutions for multinational companies, large enterprises, SMEs and wholesalers, global resources and digital services. It provides its products under the Movistar, O2 and Vivo brands. Telefonica's services are competitively priced and of good quality.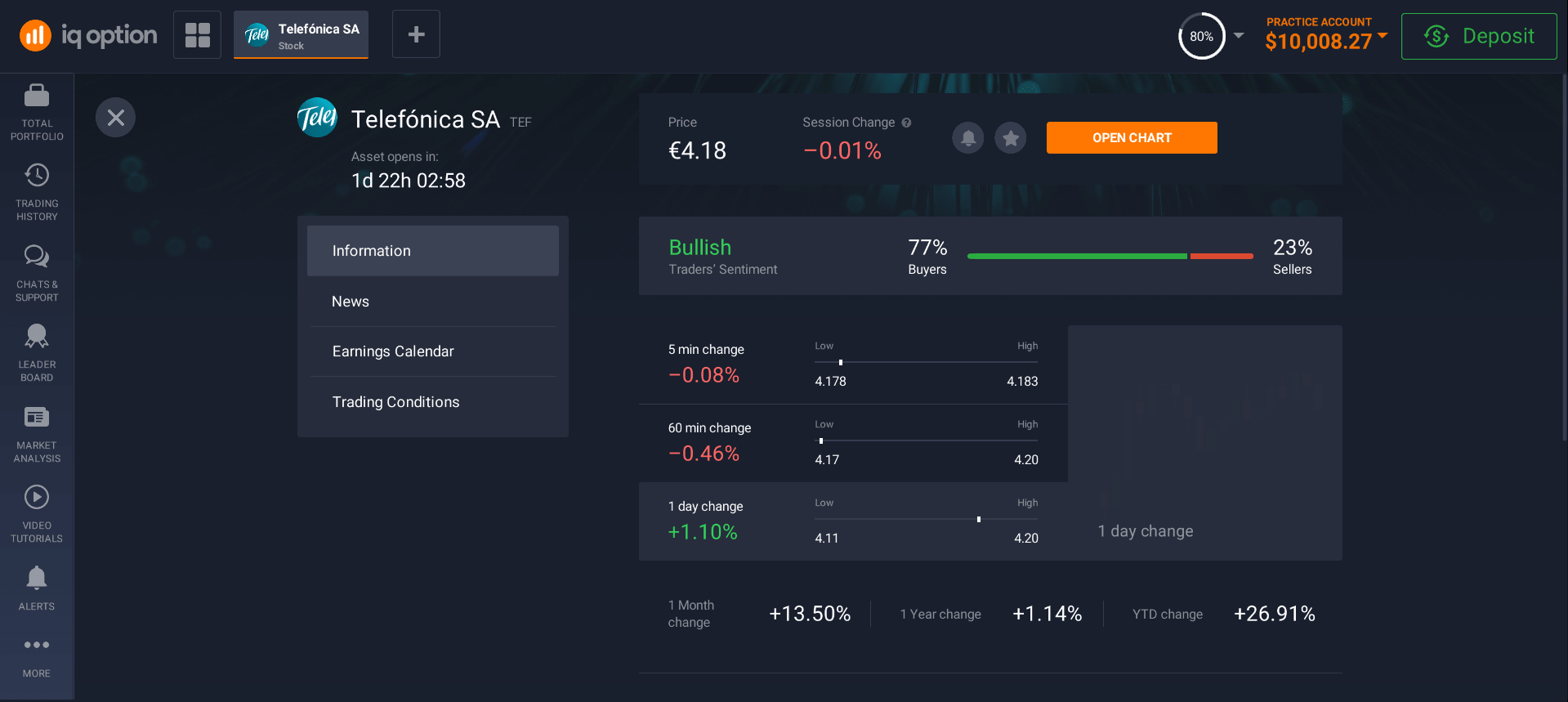 Telefonica's providers have grown into a huge business empire, with revenues estimated at billions of dollars each year. The group comprises the following divisions: Telefónica Spain, Telefónica Brazil, Telefónica Germany, Telefónica United Kingdom and Telefónica Hispanoamerica (operators in Argentina, Chile, Peru, Colombia, Mexico, Venezuela and Central America, Ecuador and Uruguay).
Today, Telefonica holds a leading position in the communications sector. The corporation was privatized by the Spanish government in 1997. The creation of the company can be considered a breakthrough in the Spanish communications market. With its emergence, the number of communication centres grew every year. It created a long-distance telephone line, which at one point was the longest in Europe. At the same time, in the 1930s, automatic telephone exchanges began to be actively introduced. The automation process was fully completed by 1988. Telefonica provided radio telephone services between Spain and a number of other countries. Each year the company's growth rate increased, introducing the most advanced and new technology. Thousands of telephone lines were laid.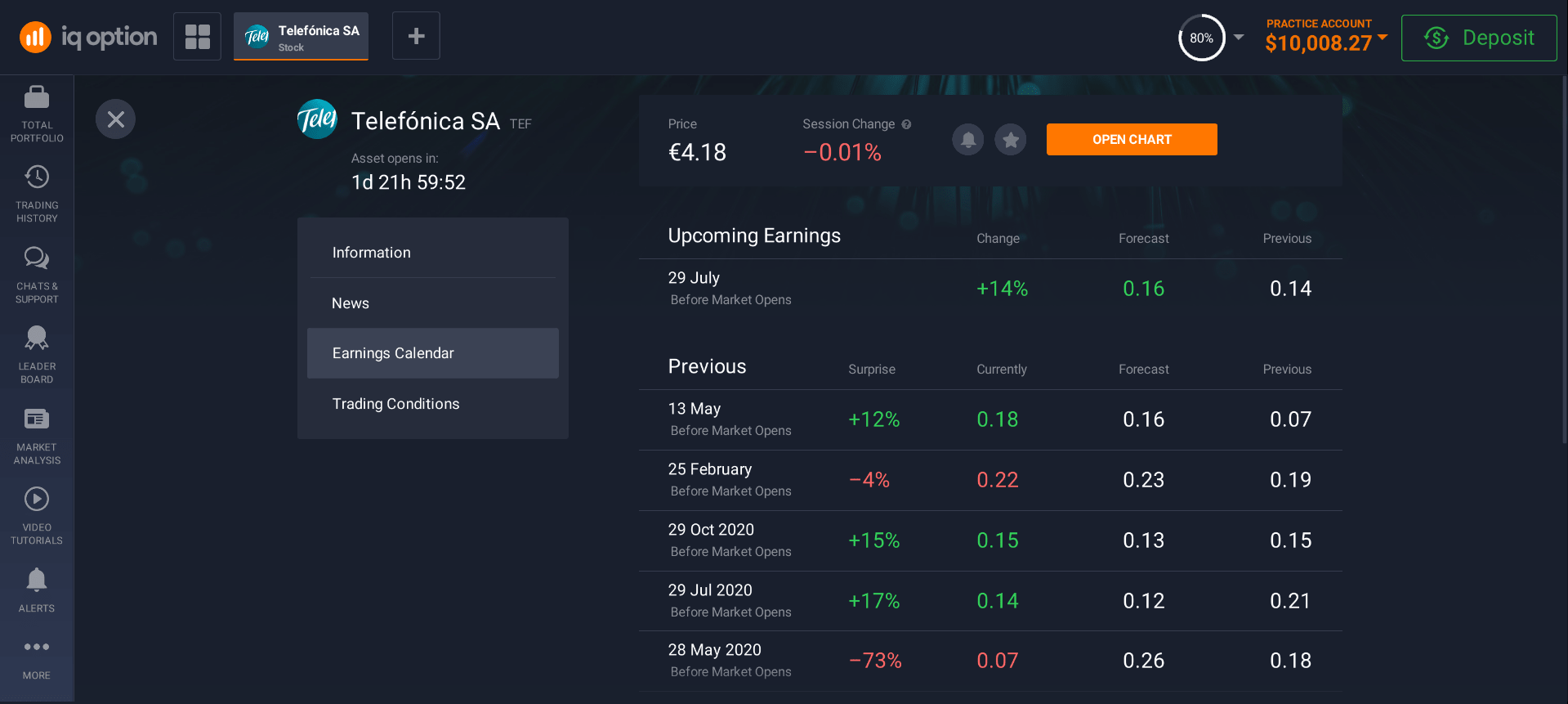 Telefonica's aim is to become the largest telecommunications service provider in the world and one of the leading providers of mobile broadband internet on the planet.
The company has more than 320 million subscribers, of which about 260 million are mobile users, 25 million are fixed line users, 20 million are internet subscribers, and 15 million are pay TV subscribers. The company is one of the world's largest operators of submarine cables, in particular the 25,000 km long SAm-1 submarine cable connecting the US to South America. In total, Telefonica fully or partially owns 25 international submarine cables and 11 local fibre-optic cables.
How to invest in Telefonica shares in the UAE?
Before thinking about how to invest in Telefonica shares and diving into the subject of securities, stock market opportunities and so on, you need to understand the basic concepts.
A share is a share in an operating company that can bring dividends as well as income from its sale, provided its price has risen on the stock market (securities market).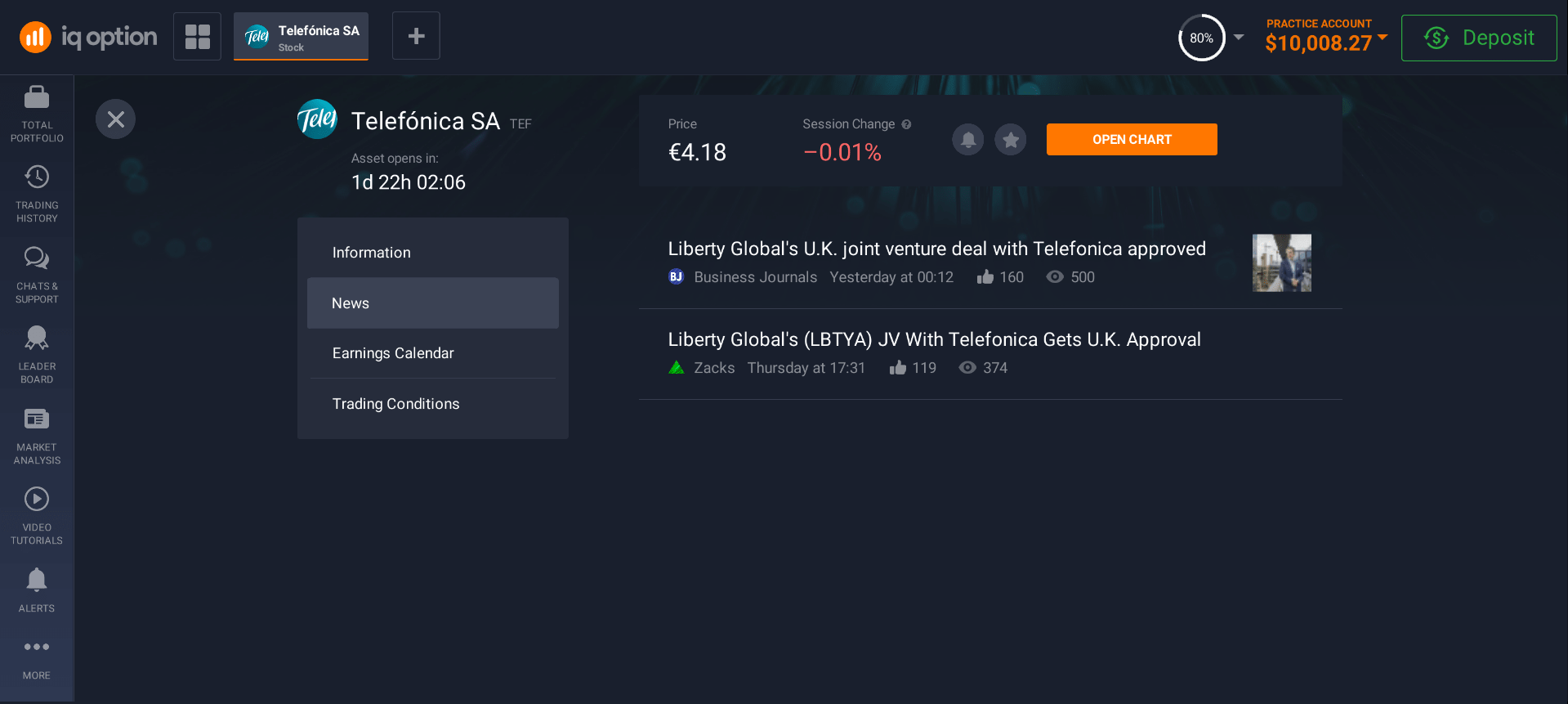 A quote is the same as a 'rate'. The current price of an asset at which the buyer and seller agree to conclude a transaction.
There are several ways to buy Telefonica shares:
Directly from the issuing company, such an investment will be profitable if a promising and relevant business direction is chosen and a large number of shares are purchased;
In the stock market, you first need to become a member and register at one of the brokerage platforms, for example, on our website. It is the most convenient way for today, and it is used by millions of investors and traders all over the world. Our platform is licensed and fully regulated, so you can have peace of mind about your investment!

Those who want to invest in Telefonica shares in the UAE must first define their financial investment goals and objectives.The type of investment decisions they will make will depend on whether they will use the investment to help them develop their portfolio or to help them meet certain needs, such as paying for your children's education or a nearby holiday. That is, you must decide on the length of time you want to invest your money.
In this sense, a distinction is made between long term and short term investments (trading).
You must carefully consider the choices you are about to make to get the maximum benefit from your investment. It is important for investors to do their fundamental and technical research before buying any organization's shares.
Long-term equity investing starts at 1 year and goes up to decades, and is a good option for beginners. This methodology has the major advantage of having a stable position regardless of market conditions. The financial market is often unstable, but it is the long-term nature of investments that often guarantees profits. Of course, one can also lose, but such a long-term strategy is good with stability and promises a large income in case of success. Of course, you must choose a reliable company to invest in, in which case long-term investments in shares will be worthwhile. The investor will not sell the securities, but will increase the stake from time to time. Fundamental analysis will help you study the company and understand how it works. You study the company's strategies, profit and loss statements, evaluate its current value and whether it is justified and make your choice.
Fundamental analysis is an analysis of the market using economic and political data and news. During analysis, a trader compares the current price of an asset to what is known as a fair price. It is believed that sooner or later the current price will equal this price.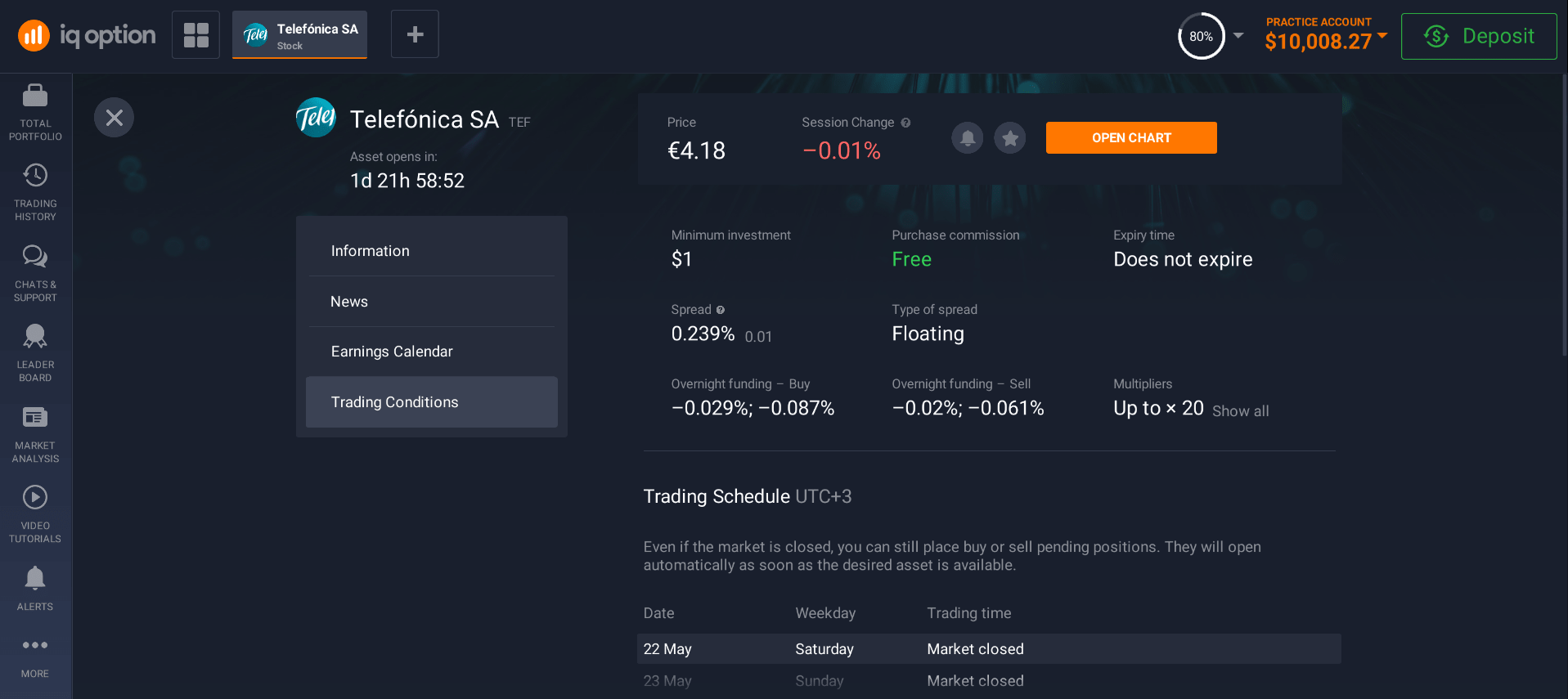 Short-term equity investments last up to a year. However, there are also 24-hour investment options which also offer a return. The level of earnings on stocks varies. It all depends on the rise in their price. Successful traders can double or triple the capital invested in the securities if the rise is significant. To get good results, you need to be aware of the stock market and its trends. For this purpose, technical analysis is of help.
Technical analysis is a combination of price analysis methods for its prediction. Such methods are used as graphic (analysis of charts), indicator (technical indicators), volume analysis (volume of transactions in a certain period), candlestick analysis (analysis of Japanese candlesticks on the chart). Analysts use information about past price movements, trading volumes and other data. You can learn technical analysis on our platform with the help of all sorts of indicators, and if you don't have any experience, you can learn using the demo account, without investing your own money.
Telefonica shares could be a fantastic investment because the company has proved its worth in the market. This company has shown that it is able to provide the services that people want and this has attracted customers.
Investors should think about the financial stability of the organization in addition to its market status. Companies that have been around for many years are generally stable, which means that they are expected to recover their value. Investors should also check the performance of the company's directors. It is always safer to spend time with people whose backgrounds are notable, as you can be sure that they know what they are doing.
How to buy Telefonica shares in the UAE?
Our trading platform will provide you with maximum access to information about the promotions you are interested in, and not only. We offer an in-depth learning section, which includes more than 100 video lessons on various topics and a large section with answers to the most frequent issues of investors, we are sure you will find there a lot of interesting things for yourself.
Working with us, you will always receive fresh and current news and stock quotes, you can use different trading tools. In addition to stock funds, CFD, ETF trade, binary options, etc. You can analyze your investment and make adjustments to your strategy. Since all your operations can be seen on your personal account.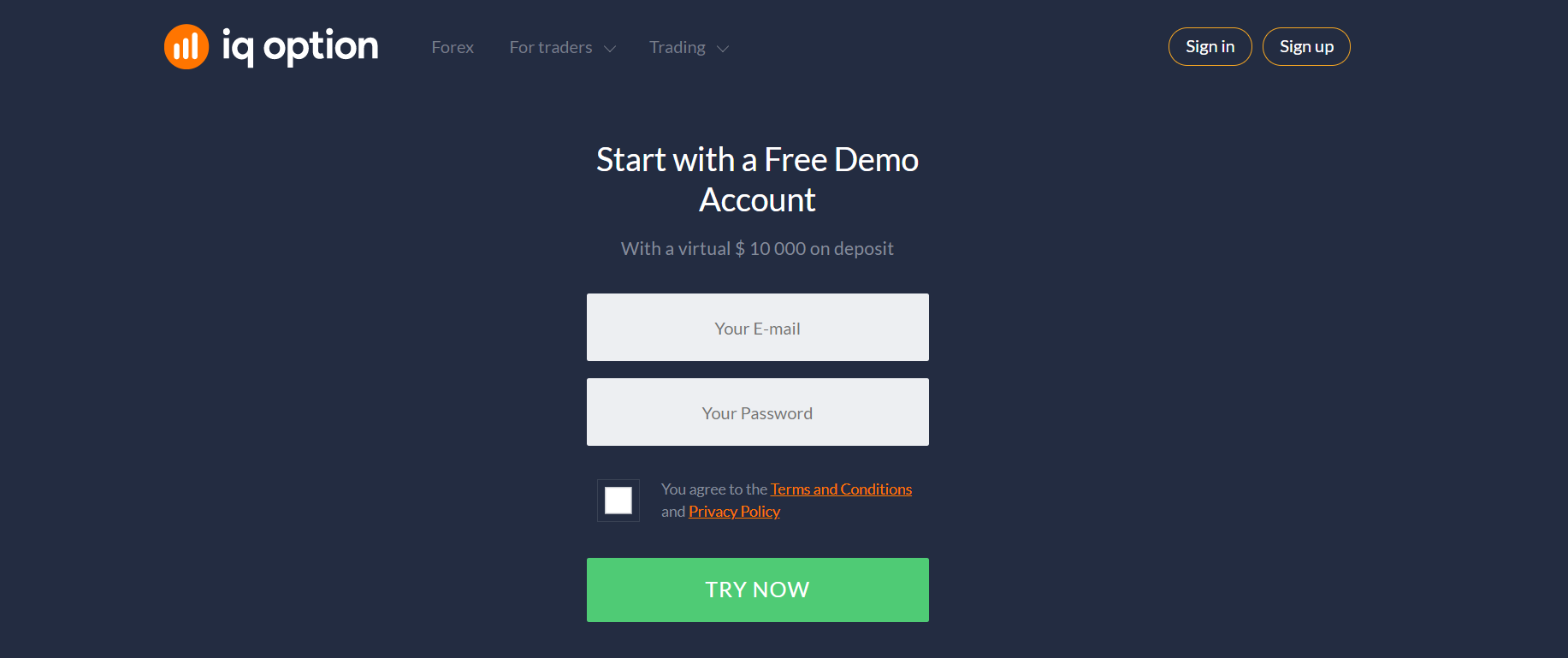 Download our mobile app for your convenience. It has all the functions of the trading platform, and allows you to trade anywhere!
When you register in our online brokerage company, you will find a login and password with which you can access your account. As soon as you enter your account, you will discover various tools that can allow you to familiarize yourself with many aspects of trade in shares. You can also discover a demo or real account.
Trading on the demo account is no different from real trading, it is used exactly the same trading terminal as in real trade. You get the same quotes, you can exhibit and remove orders, receive reports on transactions, news, etc. All this is 24 hours a day! Only virtual money. You get invaluable knowledge and experience completely free, not risking anything! You will have $10,000, and you will be able to use them and learn from them, but the profit can not be withdrawn from this account.
Also, after registration, you can choose to open a real account, here everything is already true and be careful if you are new to, experienced players do not advise you to start with huge amounts. It is in this way, we suggest opening an account from $10. Agree, this is a convenient amount to start!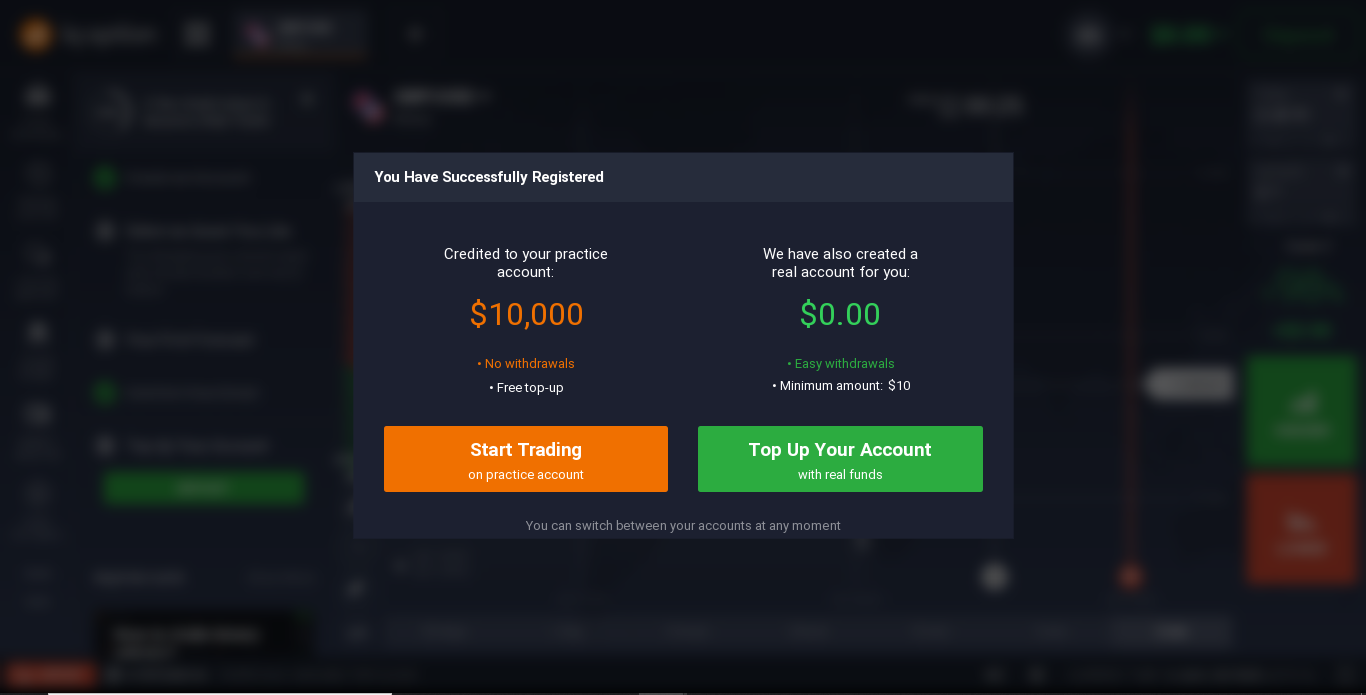 Our platform is available to credit shoulder, you can use it if necessary and buy shares in the amount greater than you have. Credit shoulder - the ratio of a personal deposit of the trader and the value of the lot with which it works.
Among other things, you may not worry about the technical side of your work on the platform. First, we have a convenient and understandable interface that will allow you to easily adapt, secondly, if you have any difficulty, you can contact our free hotline.
Investing in the stock exchange can be a complex and confusing process, if this is not done properly. Therefore, be sure to review all the information offered, before taking an investment decision.
SIMPLE AND RELIABLE
MONEY WITHDRAWAL
SHOW ALL