Online investing is a great tool for gaining passive income. Without experience, expertise or large amounts of capital, anyone can invest on the global internet without leaving home. In the past, the Internet was only used as a source of information - today it plays a much bigger role, having become a global ecosystem with its own economy.
Many people prefer to invest online because it is easy and affordable to do so.
The number of online investors grows every year. Many in this field of earnings make real profits. Now, Internet investments have great advantages over traditional investments. The main difference is that the investor saves their time. The lack of geographical barriers and bureaucratic complexities make internet investing more attractive and convenient.
In this article, let's look at why Verizon is one of the most profitable companies today, why it's interesting to investors and why you should consider buying Verizon shares in the UAE.
A brief overview of the company
Verizon Communications is an American telecommunications company that was founded in 2000, following the merger between Bell Atlantic and GTE, the largest phone service provider in the United States.The company is headquartered in Manhattan, New York and incorporated in Delaware.
The company's shares are traded on the NYSE or NASDAQ US exchange. Verizon is listed on the DJIA and S&P 500 indices. The company's main competitors are AT&T, Sprint Corporation and T-Mobile USA.
Verizon is an American wireless network operator. The mobile network previously existed as a separate division of Verizon Communications under the name Verizon Wireless. In 2019, Verizon decided to move its wireless products and services into two new divisions-Verizon Business and Verizon Consumer-and stopped using the Verizon Wireless name. Today, Verizon is the second-largest wireless carrier in the US. And has 120.9 million subscribers by the end of 2020.
It is now one of the global leaders in the cellular segment.
Verizon also offers many wireless devices such as smartphones, tablets, phones and other devices to access the Internet.
The company has invested heavily in 5G ultra-broadband internet and was the first company in the world to launch 5G networks. In 2019, the 5G network began operating in the cities of Chicago and Minneapolis, but by the end of 2019, the number of cities had increased to 30. Consequently, as it attracted even more subscribers, so did the company's revenue.
Verizon is promoting the 5G moto mod smartphone from Motorola Solutions, Inc, it is the world's first 5G-enabled smartphone.
The company's president says 5G will generate $12.3 trillion in global economic output and provide 22 million jobs worldwide by 2035.
Forbes Magazine ranks Verizon Communications as the 21st most valuable brand and the 22nd of the two thousand largest public companies (Forbes Global 2000), including 23rd by market capitalization, 38th by revenue and net income and 123rd by assets.
The company's introduction of new technology could greatly increase revenues in the long term, which is why Verizon may be of interest to investors looking for a combination of relative stability and reliability in the business.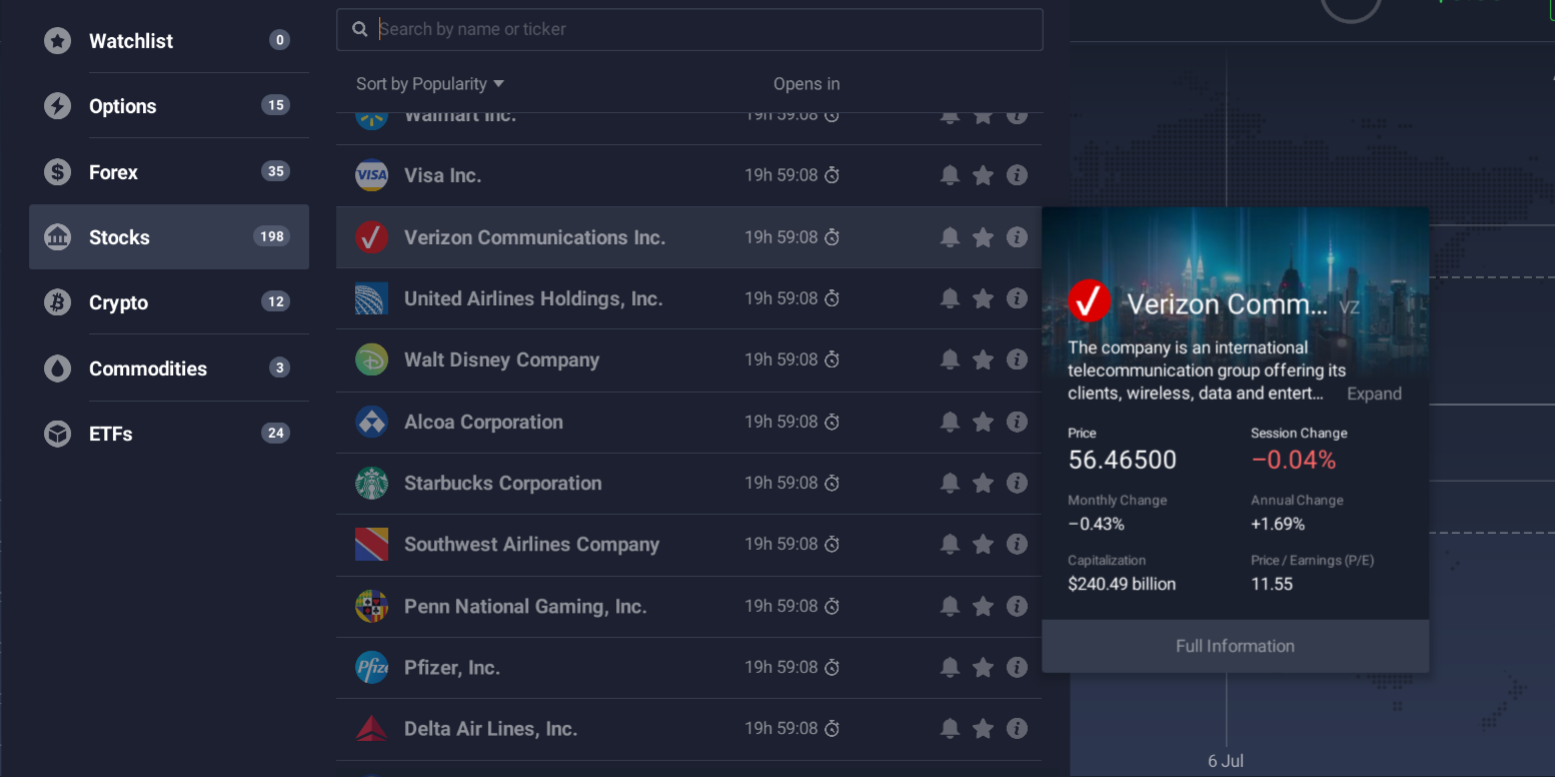 How to invest in Verizon shares in the UAE?
If you are wondering how to invest in Verizon shares in the UAE, then you should be aware of the company's overall performance. This will be really helpful to you as it is one of the biggest players in the telecoms market. Do your research on the services and products that Verizon, offers and it is recommended to pay attention to news from the company itself such as its profit and loss statements, milestones, new markets, countries conquest, etc. This will give a certain assurance that you will get a good return on your investment.
So you have decided to invest in Verizon shares, but in order for you to optimize your returns from this company, you need to follow a certain investment plan.
We'll talk about some of the nuances that can help you.So decide for how long you want to invest in stocks.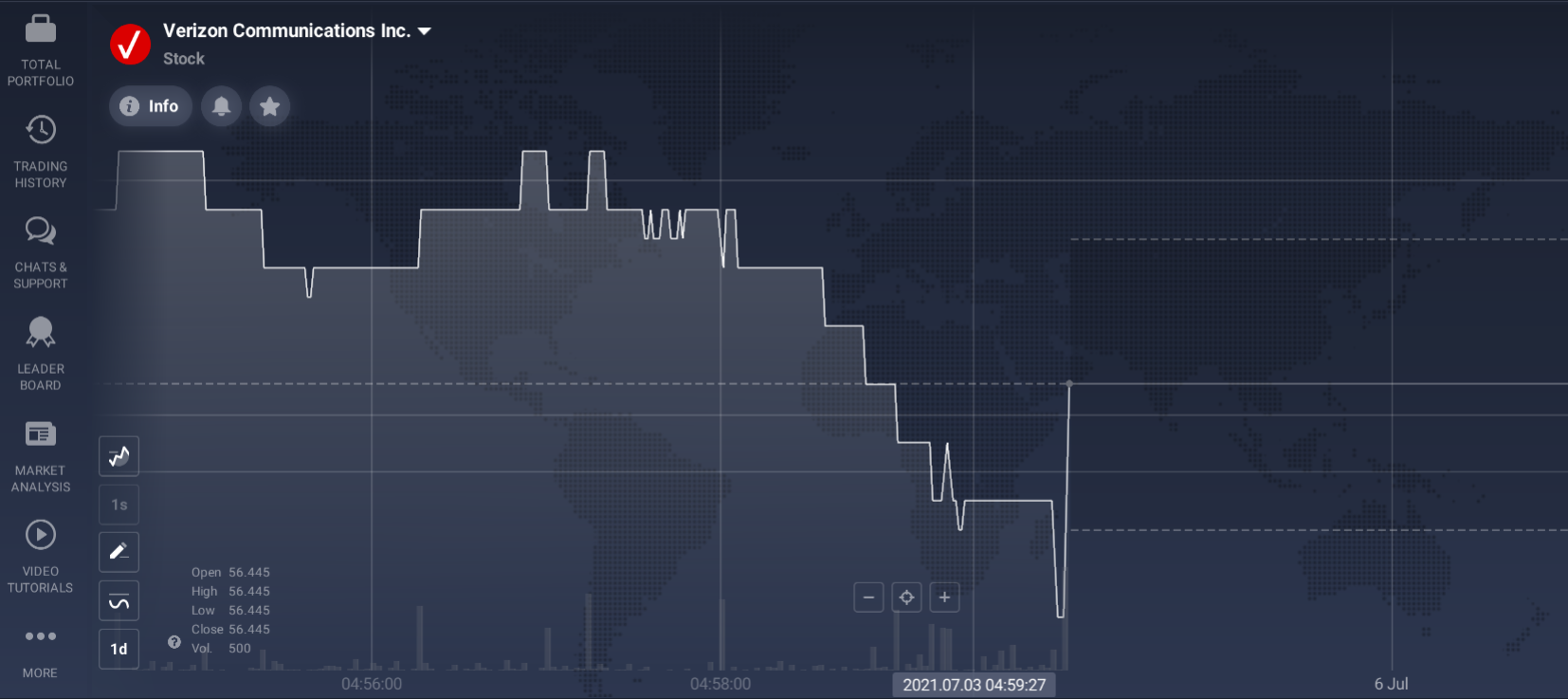 There are two main ways to invest - short term and long term.
There are many reasons why an investor may prefer one over the other. The bottom line is that everyone wants to be able to earn as much as possible on their investment. You can choose an investment option which is short-term, for up to one year. And this is what is usually recommended for those who are new to the market. To do this, you buy Verizon shares at a price that is lower at the time of purchase, but which will rise over time. This is especially useful when you buy many shares and then sell them when prices rise.
Master the basics of technical analysis. This is a base you cannot do without. Anyone who understands technical analysis makes far fewer mistakes in the process.
Traders who use technical analysis methods in their work study charts of market price movements, look for patterns, and use them to determine when to buy or sell stocks.
They do not care where the market is moving: they can profit from both rising and falling prices.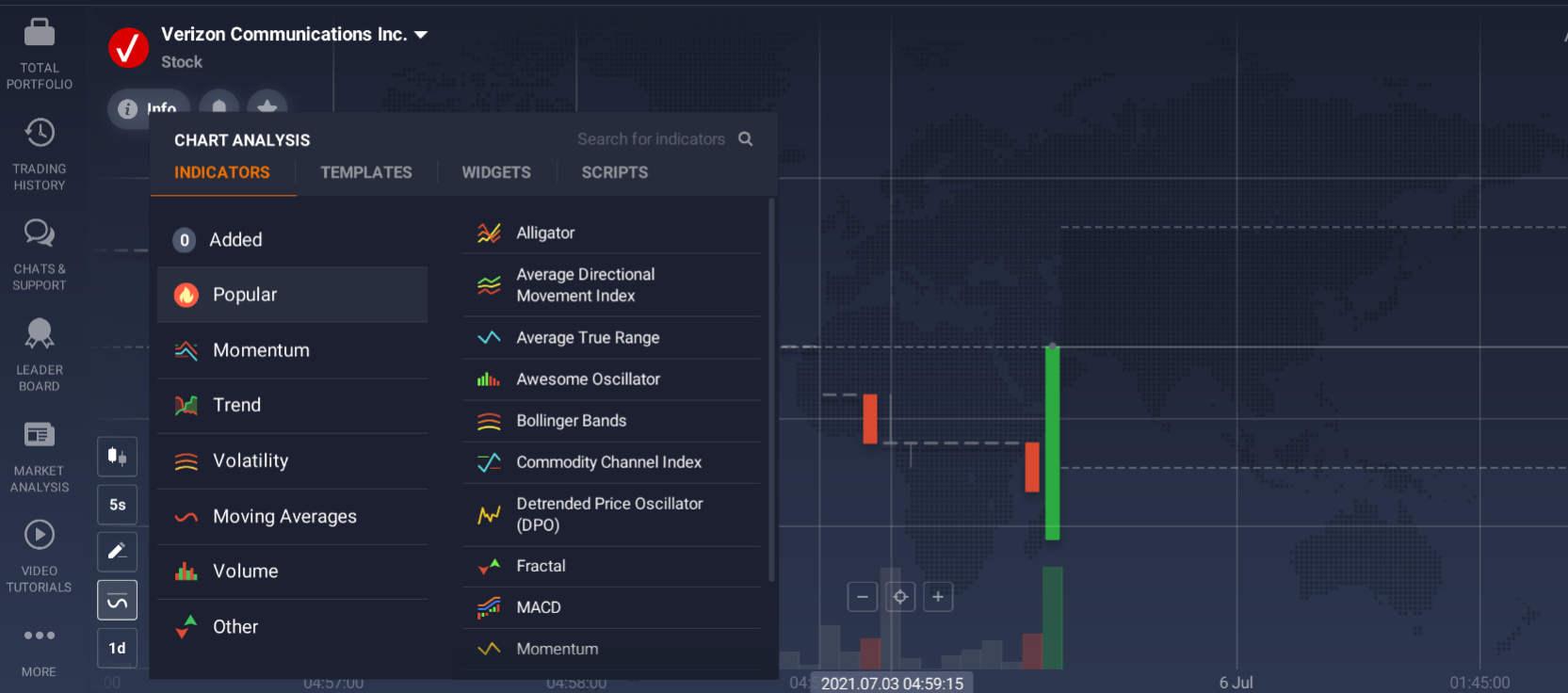 In case of long term variant, which is more than one year, fundamental analysis is used, the main purpose of which is to find a dynamically developing company with sufficient financial stability.
It is also desirable that the stock of the company you choose is undervalued by the market, i.e. its market value is lower than its real value. Investors who use fundamental analysis expect long-term profits (minimum 5 years). So they look closely at the company itself: its niche in the industry, its financial strength, its growth prospects and so on.
There are many brokerage firms, such as this one, which can help you buy Verizon stock in the UAE, all you have to do is register. This can be a good way to invest your money because the brokerage firm will give you access to the market and all the information you need.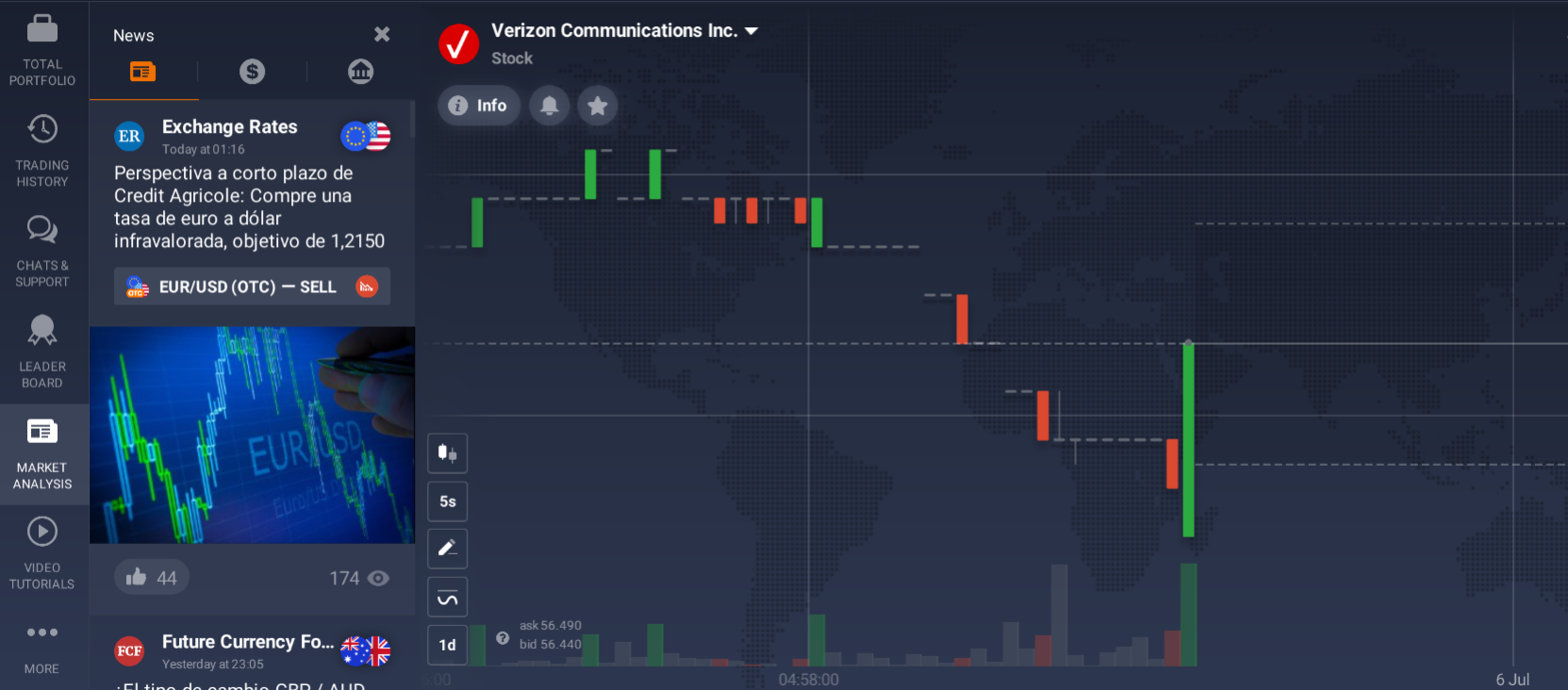 CFD trading is particularly popular with brokers right now.
These are contracts for differences in price. It is a type of bet between the seller and the buyer on the future value of a particular financial instrument (currency, shares, etc.) The idea behind the contract is that both parties agree to settle an amount equal to the difference between the opening and closing price of the position.
Hence, the term 'contract for difference'. If you buy such a contract and the price of the underlying instrument goes up, you will receive the difference from the broker who sold it to you. Conversely, if the price falls, the difference will be taken from your account. In addition, CFD trading allows for the use of leverage. By trading with it, you can significantly increase your initial capital, but this trade carries a small risk.
When we buy shares, bonds and other instruments on the stock market, we think about how much money we will earn in the future. Less often, people think about how much they stand to lose if the investment does not work out.
How to reduce the risks of investing? One sure way to protect your capital is to ensure that your investment portfolio is well-balanced.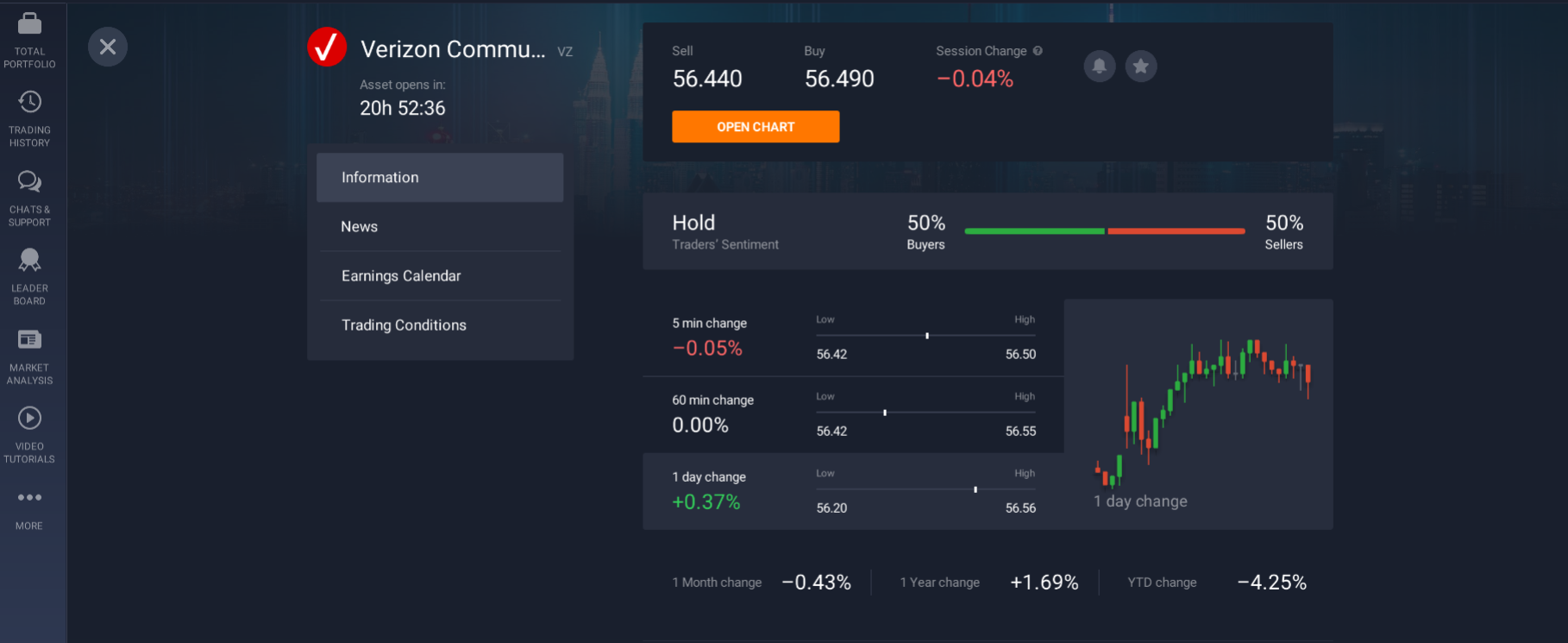 This is primarily achieved by diversifying the assets in it. Spend some of your money on shares of one company and some on other companies. If the shares of one company fall, the shares of other companies will compensate for the loss.
How to buy Verizon shares in the UAE?
You can buy Verizon shares in the UAE through an online trading platform like this one.
But to do so, you have to go through a simple registration process. Specify your valid email and come up with a password. After that, you will be offered a free demo account for training. In this account, you will automatically have a virtual amount of money in the amount set for this platform. You will be able to use this amount to try out stock trading, but you will not be able to withdraw it or cash it out, as the money is virtual.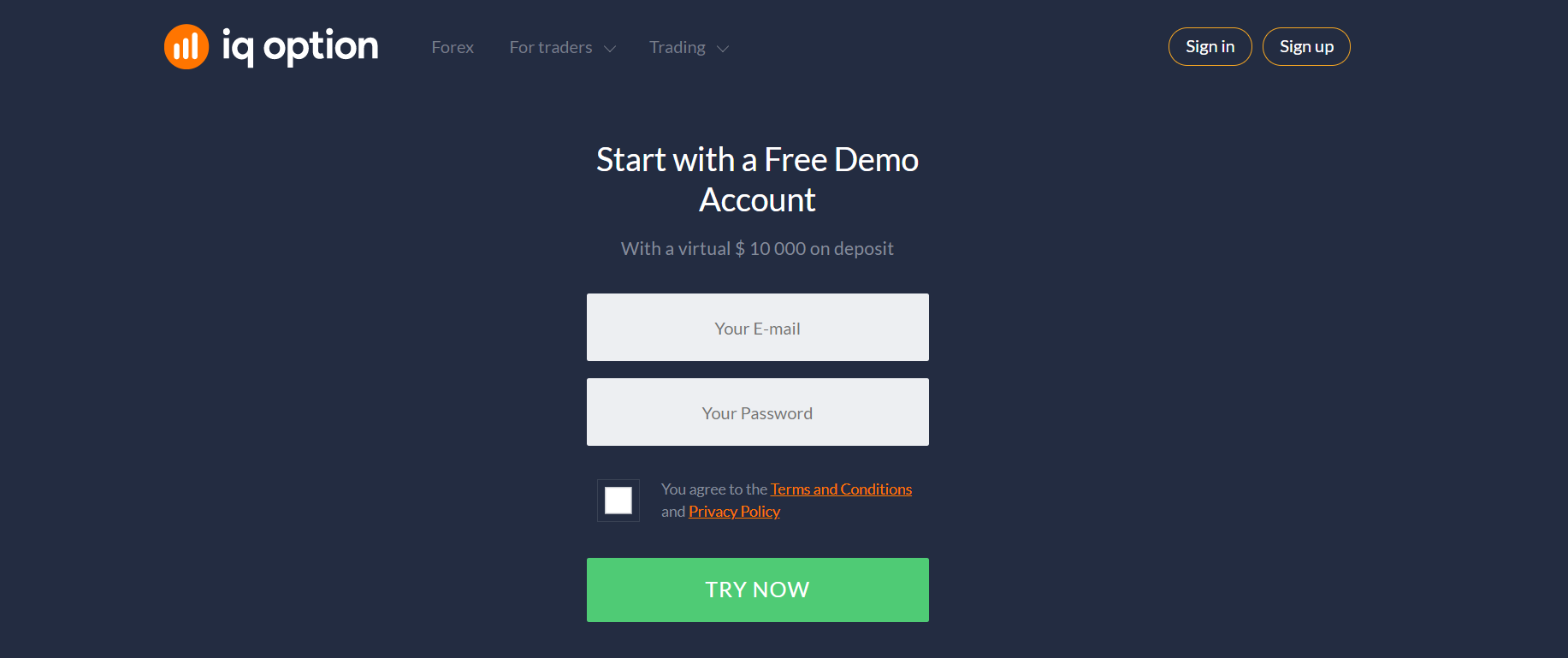 The advantage of a demo account is that it will help you build your confidence and experience in stock trading.
The account allows you to buy and sell stocks, depending on the amount of your capital. This makes it easier for first-time investors who do not have a huge amount of cash to invest. Before you buy a stock, you will be able to look at the market and determine whether the price meets your needs. A demo account is a virtual simulator. It will allow you to execute trades on a real market chart, without investing any cash. A demo account can be used by professionals to practice high-risk strategies.The trading platform can provide all relevant information about the stock market of your choice.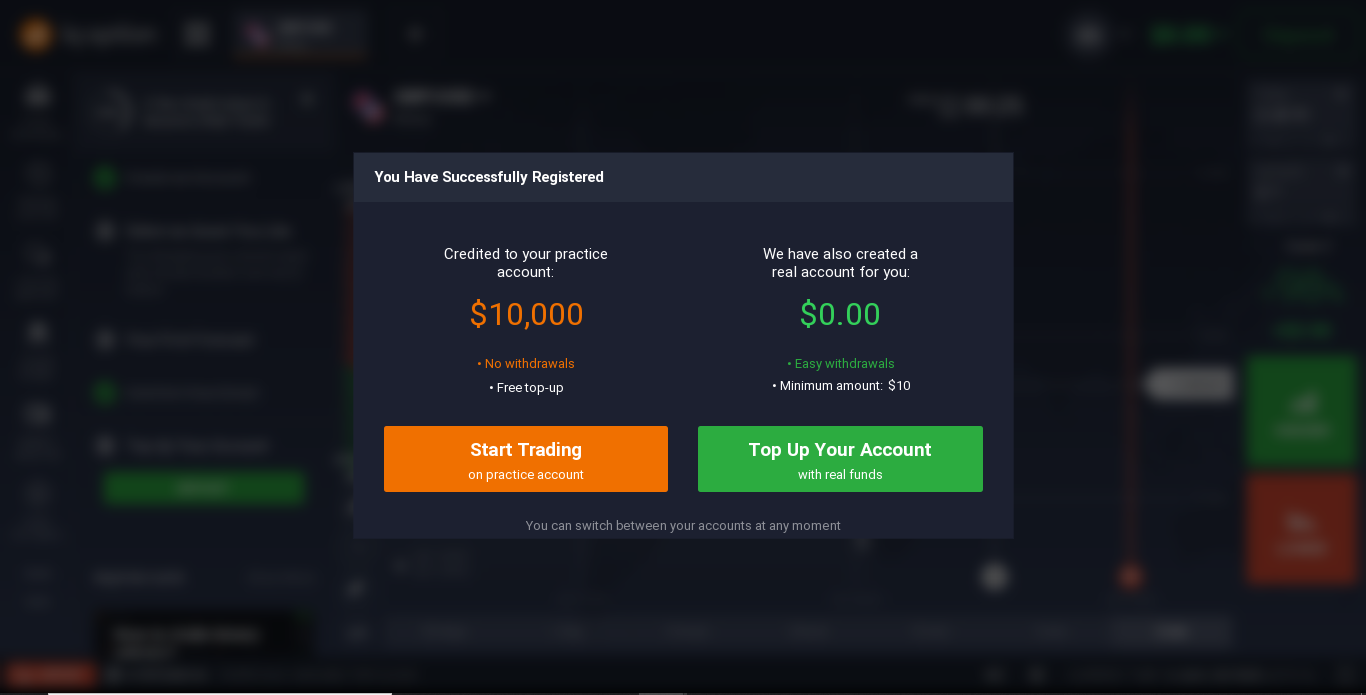 Once you become familiar with the system, you can begin trading stocks for real and open a real account. This is easily done by clicking on the "Deposit Money" option. You will then be redirected to the payment page. Here you can transfer money to your account. You can transfer via bank card, or through one of the payment systems offered by the online platform. The minimum deposit amount set on the platform is usually just a few dollars.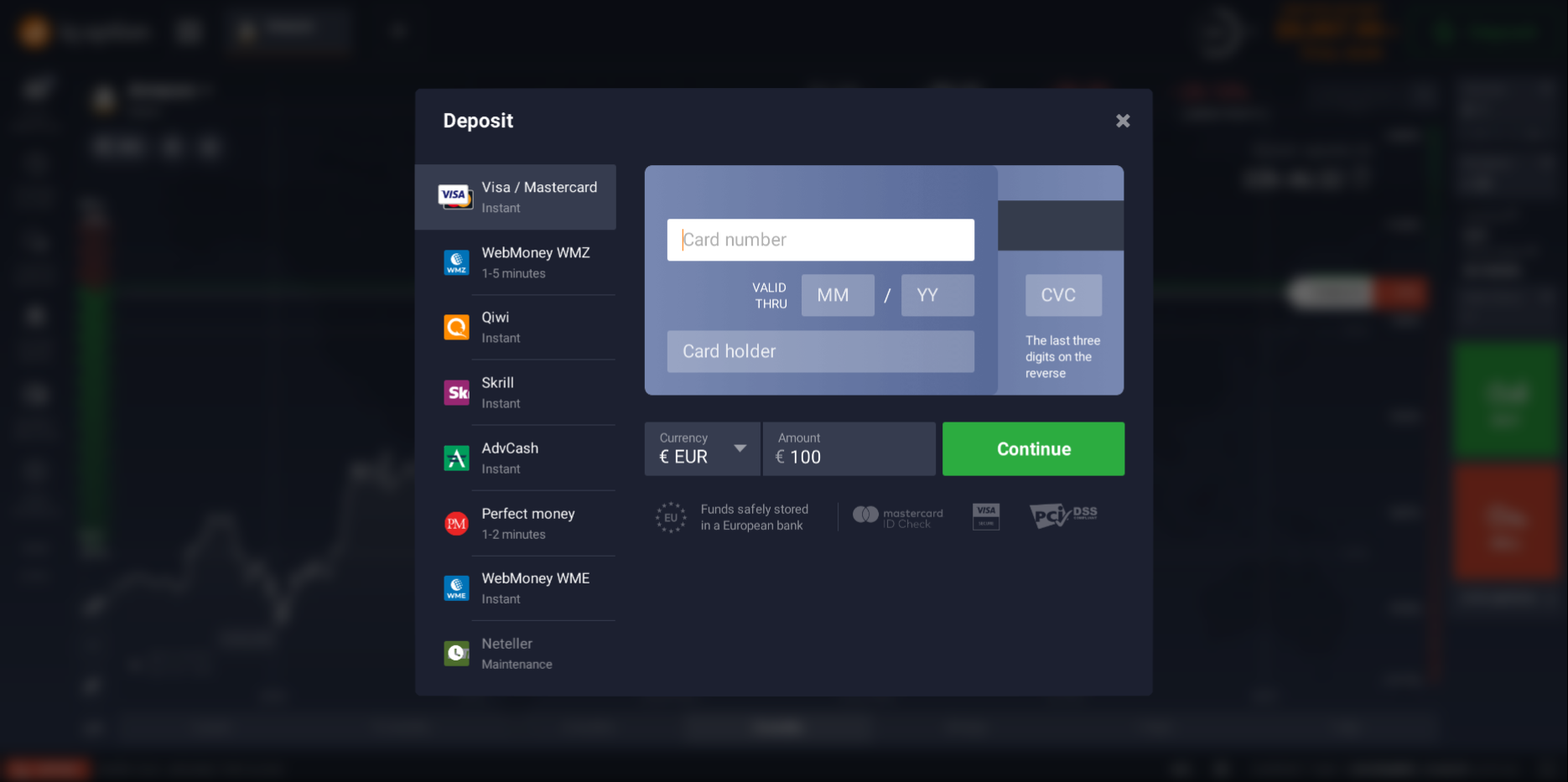 How to buy Verizon stock in the UAE with the least risk? It is important to take the time to study stock trading. By taking the time to study and understand how stocks work, you will make the right investment choice.
The expected earnings of the company in the year in question will determine the value of the shares.Before you buy, go to the broker's website and look at the quotes and research the company's news. Pay attention to how the share price has changed recently. Check out the company's future plans and economic strategies. The platform provides services such as free video training, networking with other participants, and access to stock information. You will be able to see price fluctuation charts and much more.
The support team is available 24 hours a day, 7 days a week to help you.
SIMPLE AND RELIABLE
MONEY WITHDRAWAL
SHOW ALL