One of the exchange-traded instruments that has proven itself well for long-term investments is stocks. The main way to reduce investment risks is to choose the right issuer. Fundamental and technical analysis, an assessment of a company's reputation, prospects and industry affiliation are all important. Today we will give a brief overview of the activities of Amazon.com and tell you how to buy its shares.
Apparently, in the whole civilized world there is not a single person who has never heard the name "Amazon".
Amazon is a modern giant of global online commerce, one of the first Internet services focused on the sale of real goods in mass demand, the world's largest company that sells goods and services over the Internet.
How to buy Amazon stock?
Before you decide how to buy Amazon stock, you need to set a few things in mind:
What is the purpose of buying Amazon stock?
For how long do you want to buy the stock?

How much are you willing to spend on the investment?

Are you an experienced investor or are you just beginning to invest?

After answering these questions, you can choose the best way for you to buy Amazon stock.
Investing in Amazon stock for the long term
If you want to buy Amazon stock for the long term, you should understand that you can only get an income when you sell the stock, if the stock has gone up. The fact is that since 1994, founder Jeffrey Preston Bezos has never paid a dividend to stockholders.
You as a private person cannot buy shares directly on the stock exchange. You have to go to a professional broker who has the appropriate licenses and is admitted to trade on the stock exchange.
There are many international brokers who can be your intermediaries in buying stocks on the exchange. They differ in the amount of the minimum deposit and the amount of commissions. It should be borne in mind that when buying shares, the minimum deposit is usually quite high. For example, the minimum deposit at Interactive Brokers is $1,000, at CapTrader - $2,000, at Exnate - $10,000, and this is not the limit.
Commissions for 1 security are usually from 0,02$ for 1 share. In addition, many brokers also retain a commission for inactivity (can be about $50 per month).
| | | |
| --- | --- | --- |
| + | | - |
| The shares are purchased with a record in the register | | Quite a high entry level |
| | | A lot of additional commissions and fees |
| | | There may be additional costs for the use of the trading terminal |
| | | Income only with the growth of the share price |
Buying Amazon shares for the long term is associated with high risk (due to the volatility of stock risks) and requires a significant financial investment.
It can be recommended for experienced investors.
Purchase of part ( equities) of shares
Some universal brokers offer to buy a part of Amazon shares.
For example, the broker eToro offers to buy a piece of Amazon stock for a minimum amount of $50. You will receive a part of the share, which you can sell at any time.
The broker does not charge a transaction fee, for the withdrawal of funds a small fee of $5 is charged.
You will be given a $10,000 demo account when you sign up.
| | | |
| --- | --- | --- |
| + | | - |
| minimal or no commissions | | income only if the share price rises |
| low entry threshold | | small number of brokers providing the service |
| good entrance to the stock market for beginners | | |
CFD
CFD means 'contract for difference' and is a contract between two parties - the buyer and the seller. The idea behind the contract is that the positive difference between the opening and closing prices is paid by the seller to the buyer, and the negative difference is paid by the buyer to the seller. That is, your task is to correctly determine the direction of the share price movement. Your profit or loss depends not only on whether you correctly predicted the movement of the rate, but also on the difference between the opening and closing price of the transaction.
When choosing CFDs, you can take advantage of leverage (usually up to 1/20), which, with proper forecasting, will multiply your profits.
However, you should understand that CFDs are only suitable for short-term investments, because brokers charge a rollover fee (swap).
| | | |
| --- | --- | --- |
| + | | - |
| ideal for the "small" investor | | no ownership of shares |
| low transaction costs | | loss of money when a transaction is carried |
| the ability to trade both upside and downside | | over to the next day |
| | | leverage risks for inexperienced investors |
If you want to try CFDs, we recommend you to register on the IQ Option platform - this broker is recognized as the best for beginners. A $10,000 demo account, which will be available to you immediately after registration, will allow you to understand the intricacies of trading.
Binary options - the easiest way to earn on Amazon shares
In addition to being able to buy Amazon stock, you can make money on it by not buying the stock itself, but by buying its derivative: binary options. To do this, you only need $10 (the minimum amount to open an account), and the minimum bet is only $1. You can buy an option for 5, 10 or 30 minutes, or up to 60 seconds. Regardless of what term you open the trade for, your profit will be fixed. All you have to do is determine if the price will move up or down. A great opportunity to practice learning about the financial market with minimal risk.
| | | |
| --- | --- | --- |
| + | | - |
| ideal for the "small" investor | | no ownership of shares |
| low transaction costs | | loss of money when a transaction is carried |
| the ability to trade both upside and downside | | over to the next day |
| | | leverage risks for inexperienced investors |
A recognized binary options broker - IQ Option. Try earning on Amazon stocks right now!
Buy Amazon shares in UAE
To invest in Amazon shares in the UAE online, first choose a broker. To do this, check out all the available brokers that work online in the UAE with Amazon shares.
Go through a simple registration on the online investment platform offered by this broker. After registering, you can download the software and learn how to trade Amazon shares through a trial version.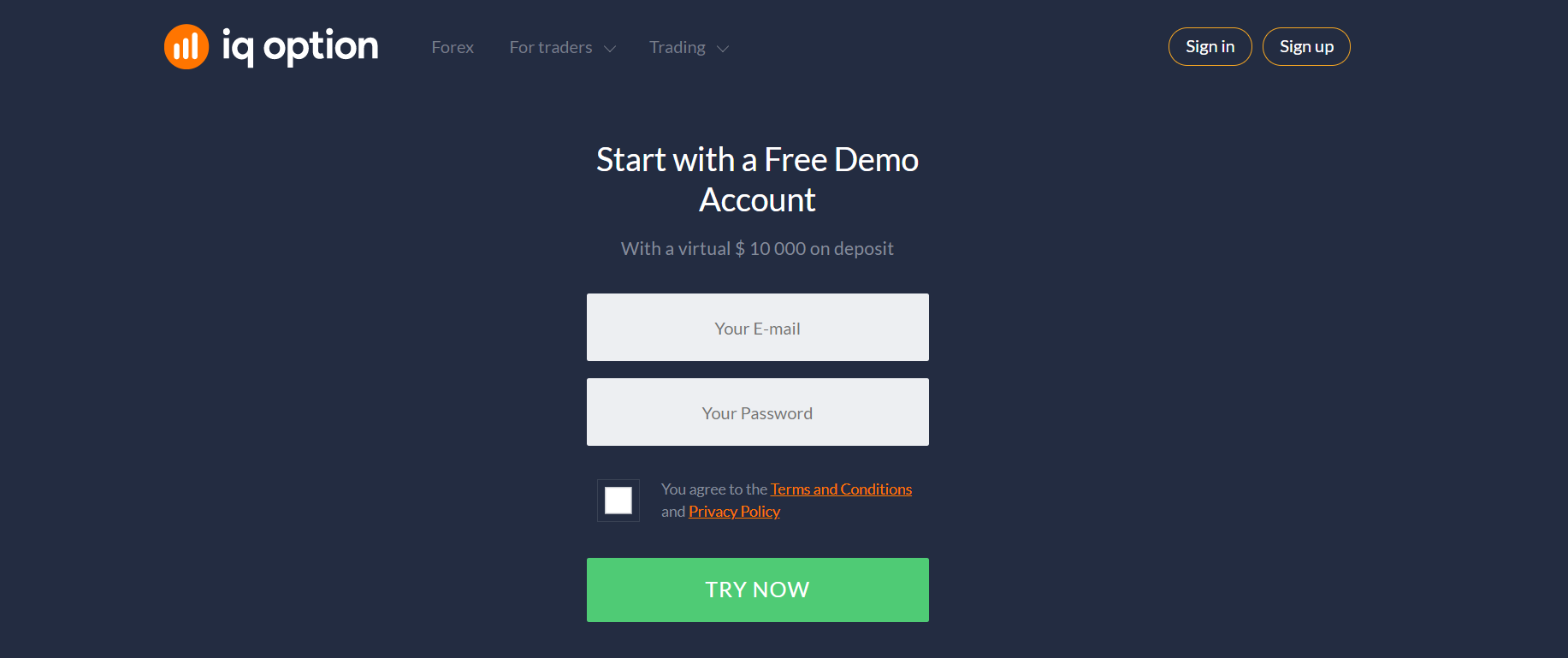 Open a trial (training) demo account. This is a free trial of a real account to which the system installs a certain amount of bogus funds so that you can practice trading. This fictitious amount cannot be deducted from the account.
How to invest in Amazon UAE? When you log in to the platform, you will need to select the "Amazon - AMZN" option from the list of available assets. You will enter the Amazon stock trading platform, where you will have a variety of tools to analyze stock price fluctuations and trade: information on the current stock price, graphs of rising or falling stock prices in the form of graphs and charts, indicators for technical analysis of fluctuations , as well as the stop loss function to set an automatic limit on trade transactions, multiplier, etc.
You then open a "purchase position" to buy part of the asset, the platform makes a purchase and sets a profit record (from now on you are the owner of the underlying asset, but fictitiously).
Practice Amazon investment UAE on the platform using a demo account. Try different indicators, choosing which one is the easiest for you to analyze and predict market behavior. To know exactly how to use each of these indicators, the platform has access to video tutorials and tutorials that explain how to work with the system's tools.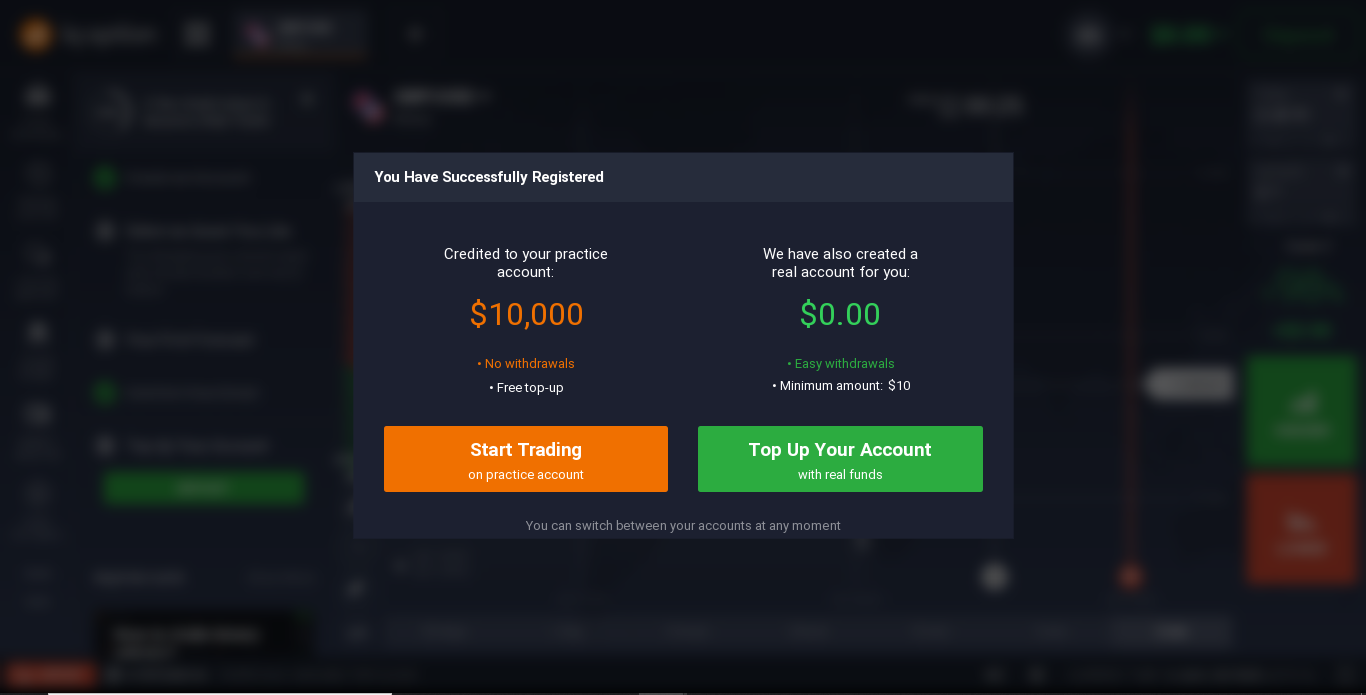 When you feel confident and willing to risk real money to be able to make a real profit, replenish the real account in the amount of 10 dollars. USA and carry out real operations.
Remember, real money is a real risk. We hope that the lessons learned on the platform will give a positive result and your trade will be successful.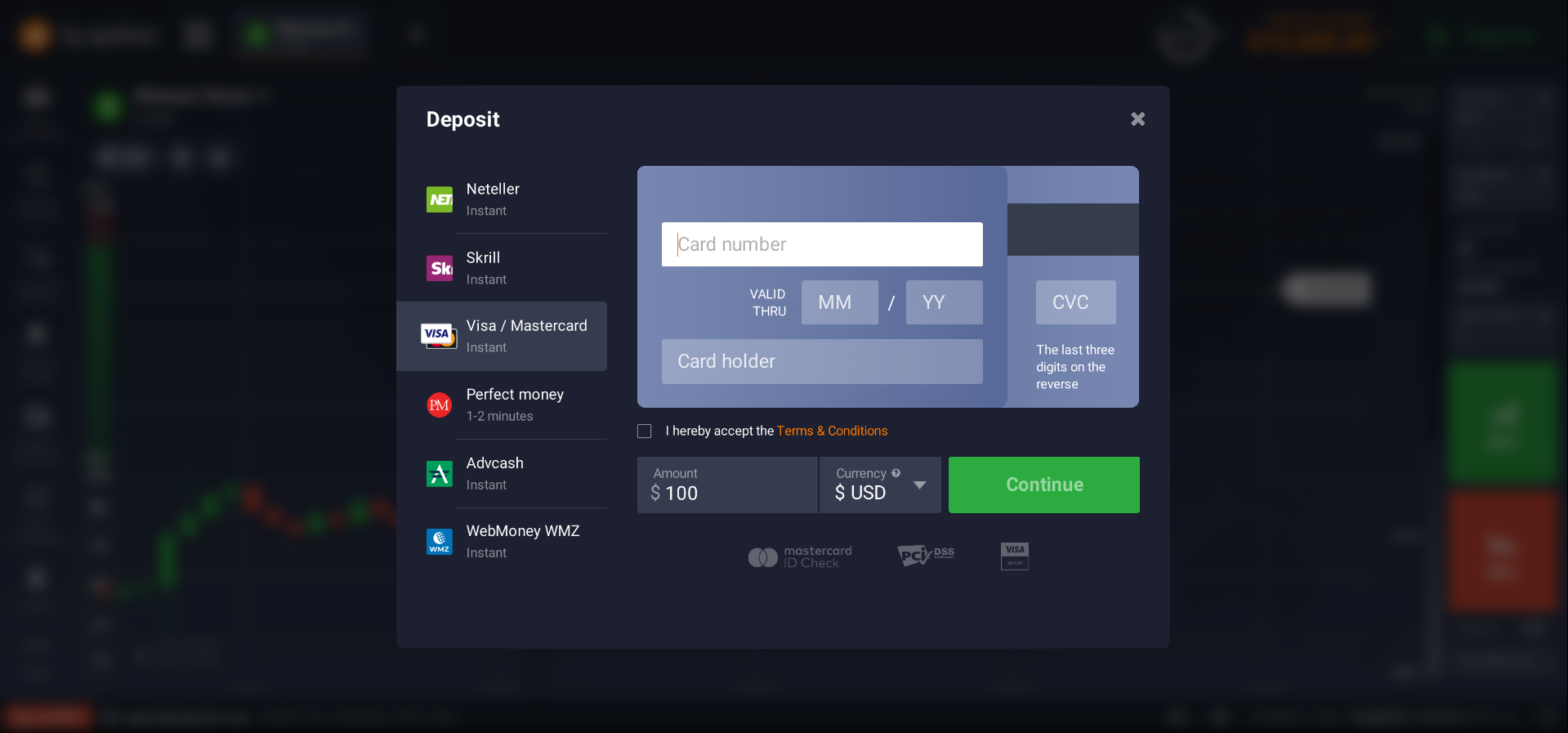 How to invest in Amazon shares in UAE?
Every year, the issue of investment becomes an increasing priority for people around the world, including the people of the UAE. The global pandemic has shaken the world economy, and many mid-level companies have collapsed. People are looking for ways to take care of their savings and protect their own funds. Therefore, often when it comes to reliable investment, the choice will fall on the well-known group of companies "GAFA" (Google, Apple, Facebook and Amazon), which not only did not go bankrupt, but also achieved excellent results last year. So more and more individuals want to know how to buy Amazon shares in UAE?
Amazon, a company with a market capitalization of more than $ 1 billion, is of particular interest to investors.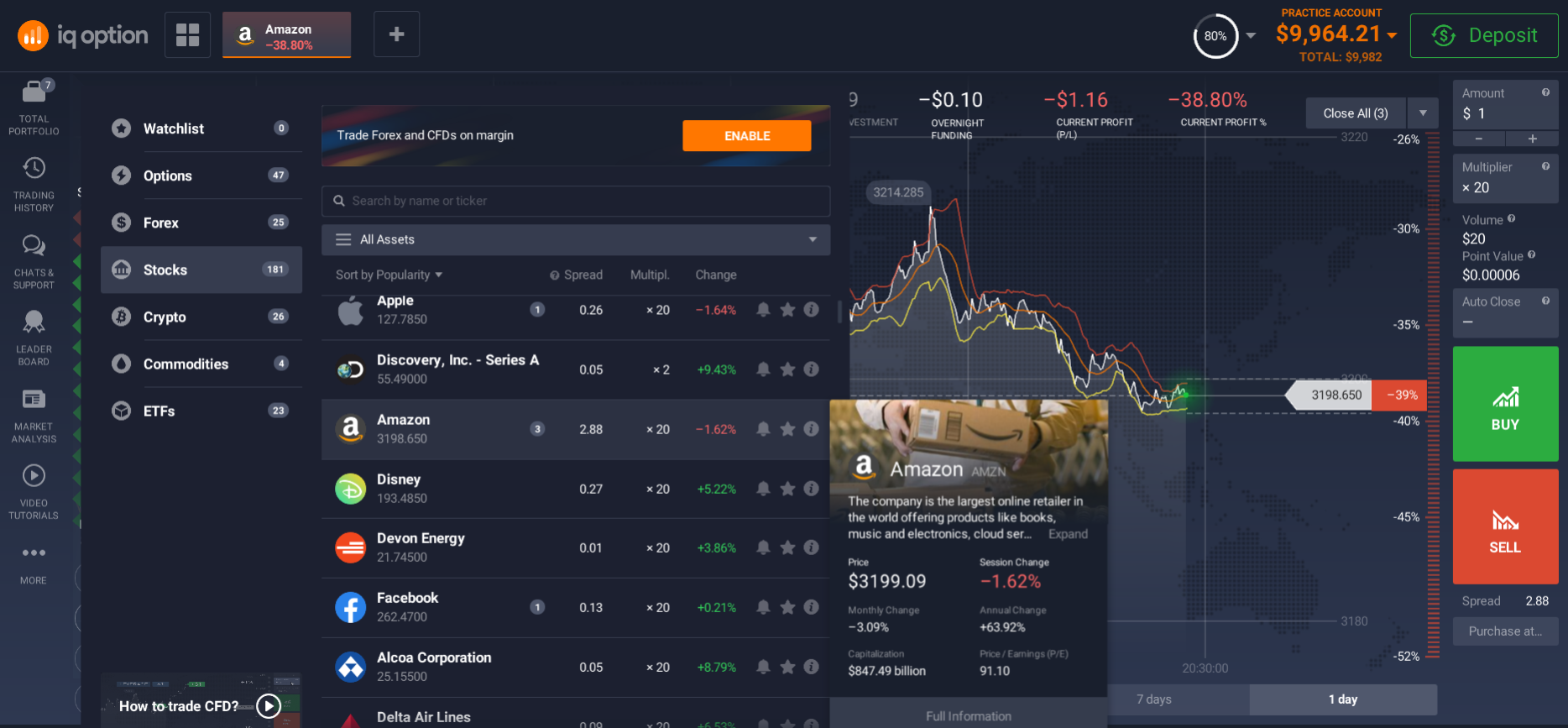 A popular method of investing in Amazon is to trade CFDs, when you trade the difference in the value of the share price between the time of opening and closing the trade. That is, you need to be able to predict a possible rise or fall in the value of shares in the market. You can make a profit in this case only if you correctly predict the behavior of the value of shares.
Most online platforms allow you to use the "multiplier" option when choosing the type of CFD trading, with which you can expand the invested amount according to the selected multiplier factor.
You can also choose a long-term Amazon investment plan UAE, in which you will receive dividends at the time specified in the investment agreement. This type of investment can be called passive investment, but you should not expect instant income. This type of investment is used by investors who already have significant capital in order to save money and make a profit in the future.
How to start invest in Amazon shares in UAE?
Amazon was founded by Jeff Bezos on July 5, 1994 in Bellevue, Washington. The company began as an online marketplace for books, but later expanded to sell electronics, software, video games, clothing, furniture, food, toys, and jewelry. In 2015, Amazon surpassed Walmart as the most valuable retailer in the United States in terms of market capitalization. In 2017, Amazon acquired Whole Foods Market for $ 13.4 billion, which significantly increased Amazon's presence as a retailer.
On May 30, 2017, the share price of the company for the first time exceeded 1 thousand US dollars (USD 1,001.20). The share price when placed on the stock exchange in 1997 was $ 18. USA. At the beginning of 2021, the value of the Amazon share is $ 3,100. US, and the stock price continues to rise.
It is not surprising that potential investors are interested in Amazon.
Modern digital technologies allow you to invest in stocks from any, even the most remote corner of the world. Even if you do not live in cities recognized as economic centers of the world, do not have millions of capital, you still have the opportunity to start investing, even in such a powerful company as Amazon.
Do you want to know how to invest in Amazon in UAE? In this brief overview, we will look at investing in Amazon shares in the United Arab Emirates (UAE).
So, to start investing in Amazon shares in the UAE, you need to take the following steps:
Find a list of online brokers and Amazon promotions online. Pay attention to the image of the brokerage office in the market, what experience they already have, what reviews. Also find out what commission is charged by the brokerage office for the services provided. Consider an online investment platform - whether it is easy to use, whether there is a demo account for testing operations, what amount is available on the demo account and whether it can be renewed if necessary. Also check if there are indicators available for technical analysis on the platform, stop loss functions and such up-to-date information as current stock price, trading charts, etc.
Make a personal business plan to invest in Amazon UAE, describe what goals you want to achieve and what goal you pursue when you start investing - whether it is a desire to earn money as soon as possible, or a desire to protect equity from possible depreciation now and earn income in the future. It will depend on what type of investment you choose, whether it is short-term or long-term investment. Depending on the type of investment and your behavior strategy will be different. Also be sure to determine the amount of start-up investment. We suggest starting with small amounts when trading experience is still minimal, or even more so if you are new. Invest an amount of money that, in the event of a loss due to a failed transaction, will not cause your financial collapse. We are not targeting you for unsuccessful transactions, but we warn and remind you that investing is a risky thing, so you need to act gradually and thoughtfully.

Keep your hand on the pulse of the news. Remember that stock market laws need to be taught, but there are a number of other factors that affect the state of the market. This includes the political situation in the country and in the world as a whole, economic news, as well as news that, at first glance, do not relate to investment - are man-made disasters, for example. Often such events are reflected in the activities of firms. In which you invest, so they are also very important.

Remember that the risk you take when investing in stocks online depends largely on your comprehensive knowledge, understanding of the functioning of the stock market, the ability to thoroughly analyze, as well as experience and even intuition.
Unfortunately, no one can say for sure whether you will become a successful investment market player or not, but without trying, you will not know for sure.
Having the opportunity to start even with $ 10, you should not neglect such an attempt - maybe you will be the next Jeff Bezos, who knows?
SIMPLE AND RELIABLE
MONEY WITHDRAWAL
SHOW ALL