Polkadot is one of the most complex cryptocurrencies in architecture, traded on almost all major exchanges.
Polkadot was launched in 2020. The project quickly gained popularity in the cryptocurrency community thanks to its unique technology. Flexible modular design and ease of connection with other platforms immediately caught the attention of traders. And the ability to use smart contracts on one platform and at the same time communicate with someone on a completely different one solves the problem of compatibility in the field of decentralized finance.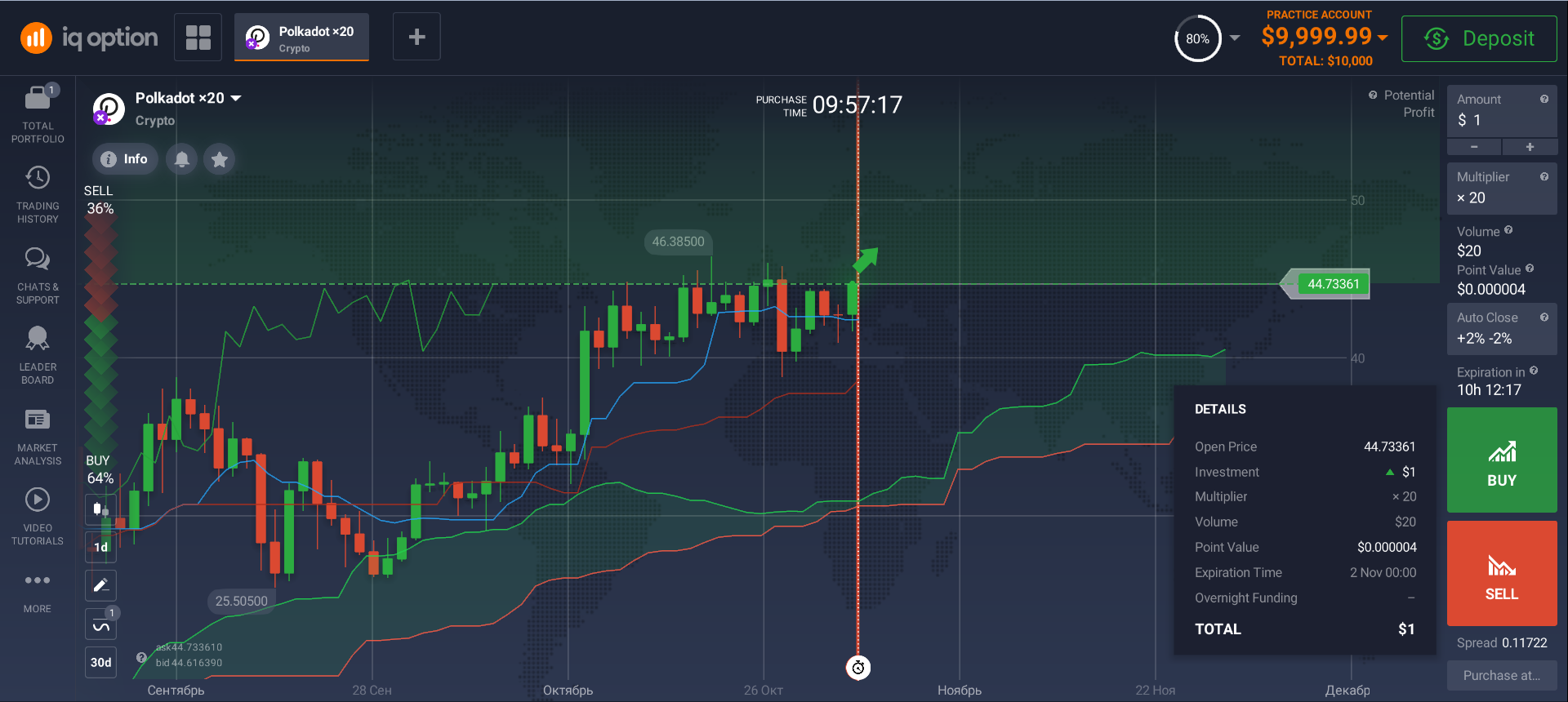 What is Polkadot (DOT)?
Polkadot is a decentralized blockchain with its own DOT token, which is firmly entrenched among the largest digital assets in terms of capitalization.
The history of the origin of Polkadot is closely related to another well-known crypto project - Ethereum. Gavin Wood, a renowned software engineer with over 20 years of experience and co-founder of Ethereum, presented his new project, Polkadot, in 2016.
His departure from Ethereum caused a lot of discussion in the media, since Wood was not only the company's CTO, but also the developer of Solidity, the programming language for Ethereum's smart contracts. According to rumors, he was unhappy with the slow development of Ethereum 2.0 and decided to start his own project that would offer everything that Ethereum cannot.
The DOT token managed to raise over $ 140 million during the ICO (Initial Coin Offering). This allowed it to become one of the best-funded blockchain projects in history. At the heart of Polkadot is Ethereum 2.0 development, created by Wood and his former team.
DOT is the proprietary token of the Polkadot platform. It is used to manage the system, stake and connect other blockchains to the Polkadot network. The volatility of DOT makes it very attractive to trade.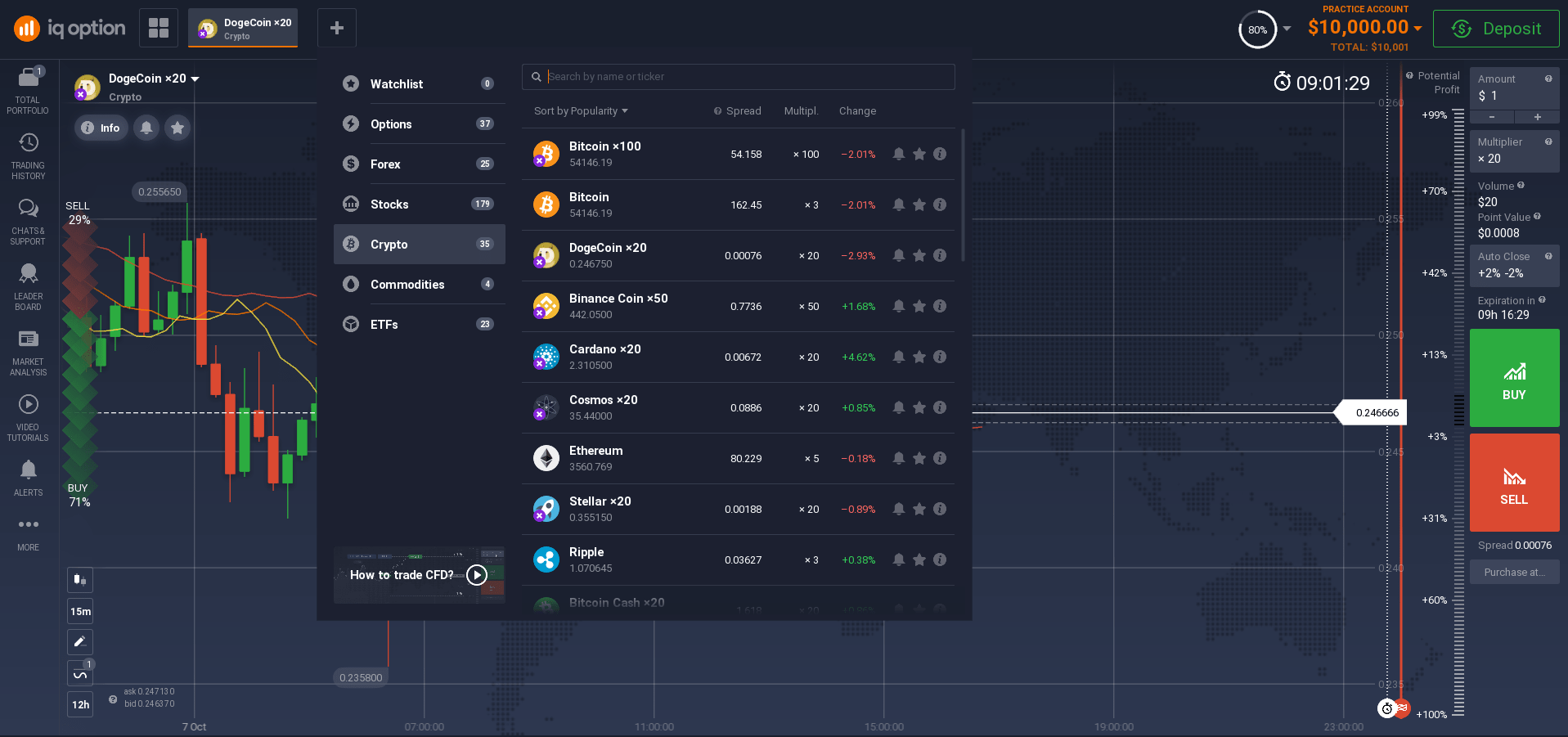 The Polkadot project undoubtedly caught the attention of the crypto community in 2021. It is so attractive due to the ability to connect different blockchains using the Polkadot parachain technology. The ever-growing number of partnerships confirms that Polkadot is still at the beginning of its journey.
How Polkadot works
Polkadot is a decentralized blockchain with open source code. Its main network provides the ability to create parachains, which greatly simplifies the opening of new projects. Its developers also call it "mulchain", the main advantage of which is improved updates.
Polkadot also has a variety of use cases to suit different people. It serves as a kind of alternative payment method, protected from the interference of any middlemen, giving traders control over their own money.
DOT can also be used for speculation and investment, and it can also serve as an alternative to expensive and slow international transfers. On the basis of DOT, an alternative financial system could be created for hundreds of millions of people who have access to smartphones but do not have a bank account.
What makes Polkadot unique
Polkadot is currently one of the leading staking platforms. The approximate amount of remuneration in this case is more than 13% per year, and the total amount of funds contributed exceeds $ 20 billion. The project has a market capitalization of over $ 30 billion and more than 50% of eligible tokens are contributed by users.
By depositing DOT tokens using a staking model, users can offset and even overtake inflation by generating annual returns on their investments as well as capital gains. DOT also provides members with the ability to vote on network updates and future feature sets in proportion to the number of DOTs they block.
The main goal of the Polkadot project is to unite all existing blockchains into a single system. This will empower developers and users, small and large companies. Polkadot is necessary so that, among other things, it is possible to make and transfer one digital currency to another without the need to use intermediaries or third-party exchanges, because now it is impossible to make such a transfer directly. These tokens operate on different blockchains, which is why they are not interconnected and the direct transfer of information is not available.
How and where to buy Polkadot?
Before buying a digital currency, it is worth realizing that it does not have a material body, and the first thing a trader should think about is where he will store his currency. There are online wallets for storing electronic money. All that remains is to choose a convenient one for work and make sure that it supports the currency you are interested in. Then you need to register and get secure access to the storage of your funds.
After traders or investors start online wallets, you can think about buying a cryptocurrency. There are several ways to buy DOT online.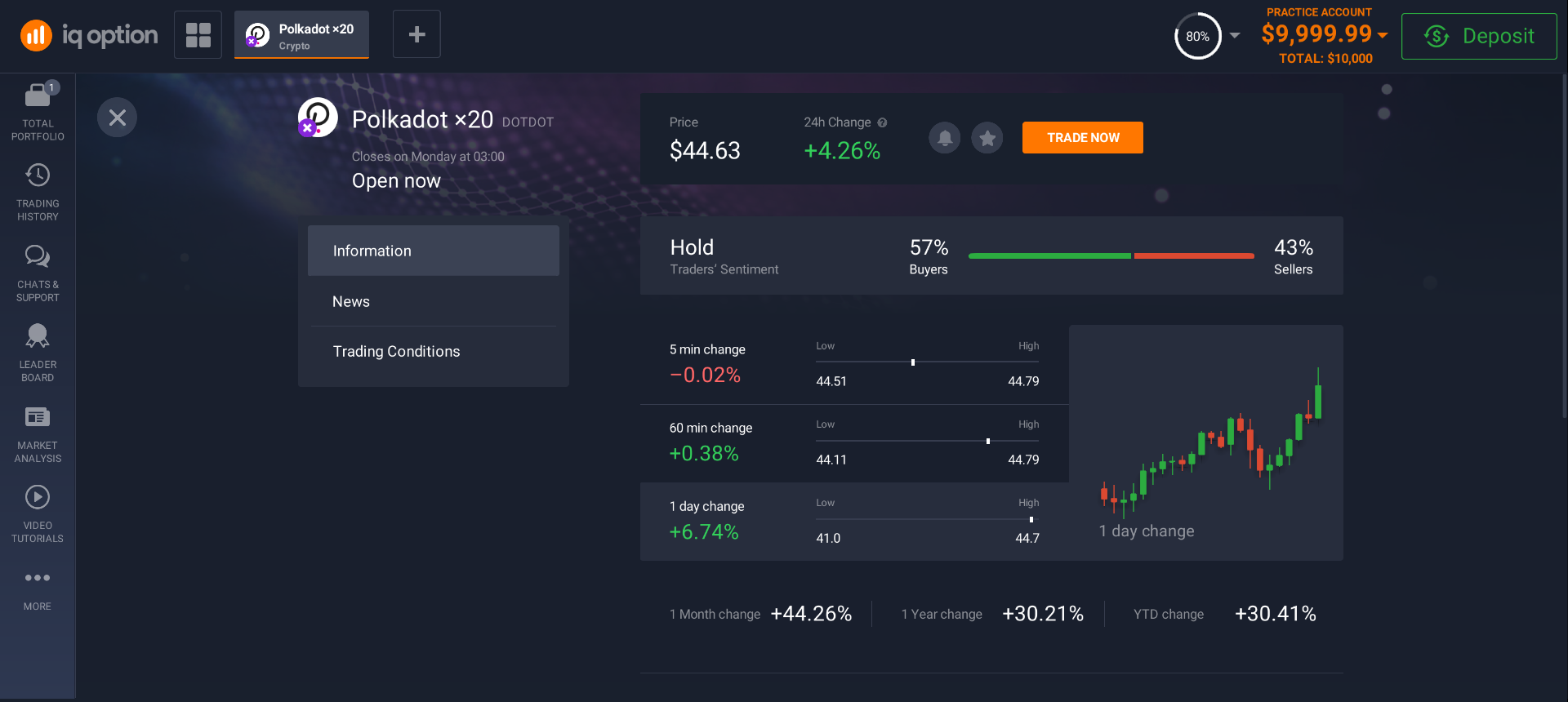 The first option for buying is using an online exchange. This is the most reliable way to purchase electronic money, but it is also the longest. A trader needs to choose an exchange that suits him with its efficiency and efficiency. Then you need to register and provide some of your data. After registration, the trader proceeds to the purchase process, for the currency that he finds optimal for himself.
Another way to get the electronic money you want is to contact crypto exchangers. These are sites with the help of which a trader, without registration, can exchange regular currency or electronic money for DOT coins, choosing a course and choosing the commission that is optimal for himself. The only thing worth paying attention to is the recommendations of other users of the exchanger. Thus, the trader reduces his risks of facing fraudsters on the Internet.
It is also possible to buy Polkadot in UAE, from other traders or investors. But this is not the safest way, so you should run to it only if the trader is confident in the seller and know him well. But at the same time, there is an opportunity to negotiate a more favorable purchase price for you.
By choosing the best buying method, the trader can determine for himself the number of tokens he wants to buy. With this choice, you should pay attention to the fact that it is not necessary to invest the maximum of your funds in one investment. You can start with the minimum allowed and gradually increase your capital.
How to start invest in Polkadot (DOT) in the UAE?
To start invest in Polkadot in UAE, you need to understand what investing is and how it can bring profit. Then choose the type of investment that suits a particular trader and use it, improving your skills. When you start trading, it is important to choose the type of investment for yourself, because the amount of time that the trader will devote to trading depends on it.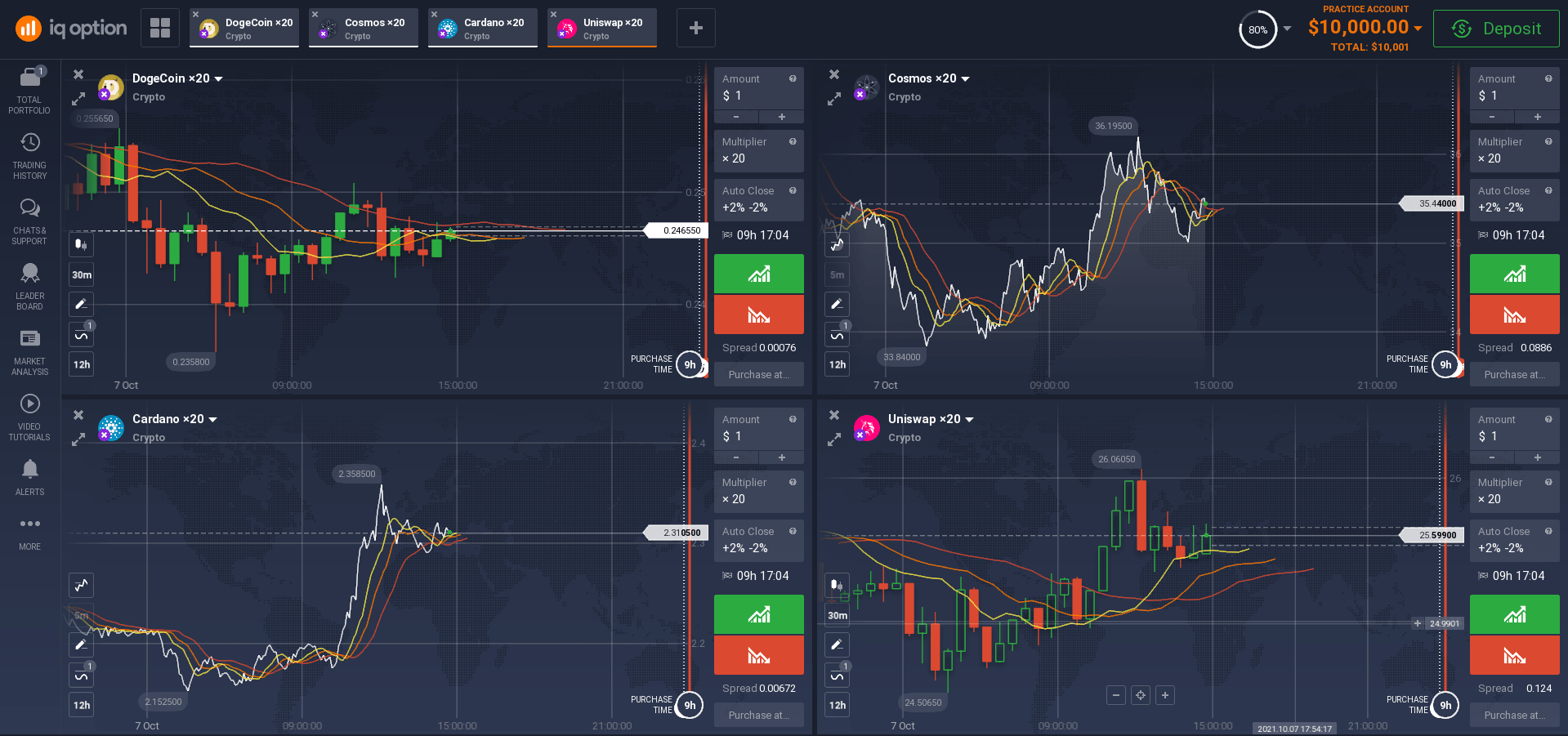 Investing is an investment of a trader's funds for further income, in other words, we can say that this is a process when money works by itself and brings income.
There are two main types of investments:
Short term. (Allows you to get a small income in a little time frame, spending a minimum of time at work)
Long term. (These investments take a lot of time, one transaction can last more than a year, but the amount should meet your expectations)

Is it safe to invest in Polkadot online?
Investing in itself is safe, because on the sites that provide access to the exchange, there are all possible programs for protecting the data and funds of the trader. The risk is present when a trader enters the market unprepared. Therefore, if you are thinking about investing for the first time, then you should familiarize yourself with everything in more detail, study various strategies and market analyzes in order to be aware of all the details.
For example, by studying market analyzes, you will be able to predict the future movement of the price of your asset. All this is possible with the help of news type information, which you can access on the Internet. Also, all charts and patterns of price movement should also be considered by you, this will allow you to more carefully approach trading from the visual side.
Is Polkadot a good investment?
Electronic currency DOT is considered a good investment and a successful future is predicted for it. Many analysts believe that DOT is only gaining its popularity right now, which means that the price of the coin will only rise and have only small downturns during market fluctuations.
How to buy DOT right now?
You can buy DOT right now, the trader only needs Internet access. The purchase is carried out using the exchange, currency exchanger or currency owner.
After the electronic currency is purchased, the trader must decide on his entry to the market in order to start earning income. To do this, he can use the trading platform that an online broker provides for work. The trader only needs to register and start trading.
The trading platform provides access to the stock exchange and displaying asset price fluctuations in the form of graphical images. It also allows you to track price movement online and conduct transactions.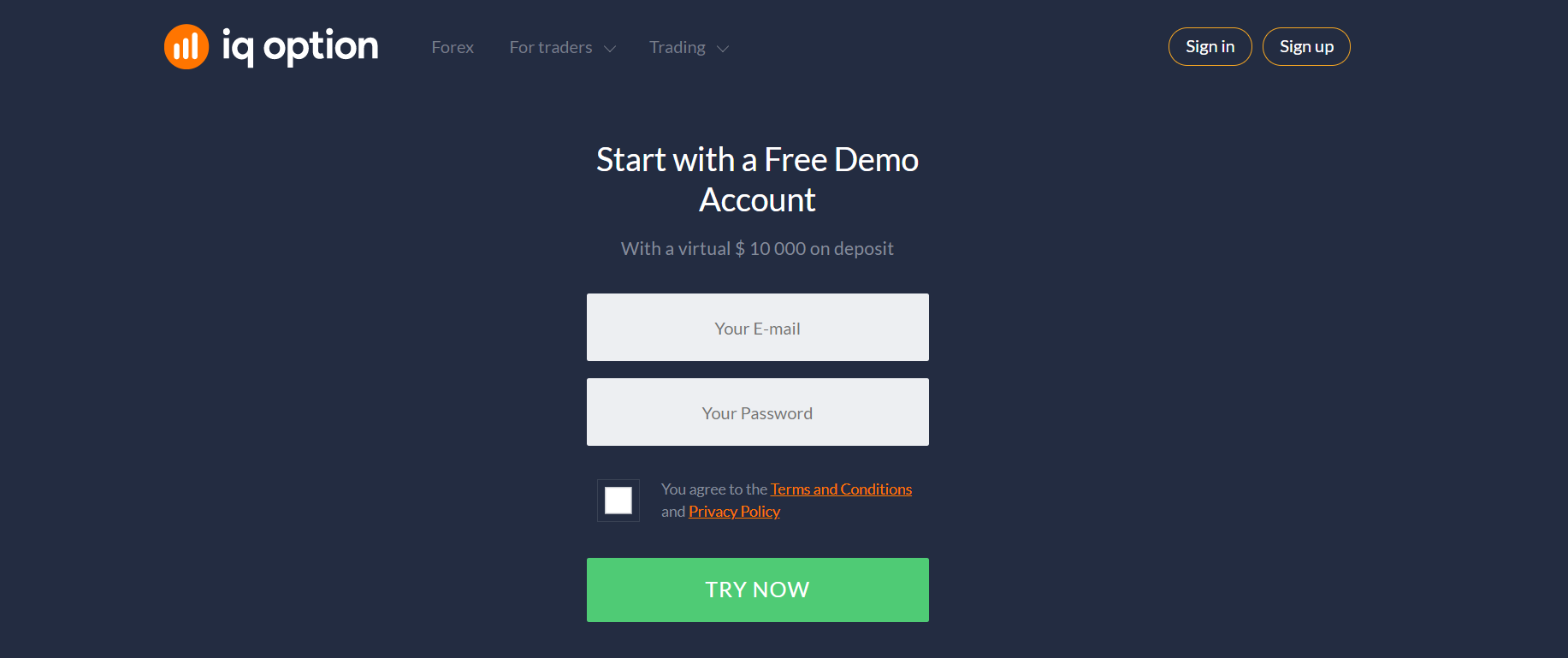 Before you start trading, you first need to understand the platform and try to make deals.
Practice account
If a trader is not confident in his skills, then he can start practicing on a practice account. This is a free account to practice as a novice trader. It is a copy of a real account and differs only in the presence of fictitious funds that cannot be withdrawn. The trader can use the account for practice as much as he needs. This will make real trading more efficient and will allow you to adjust your trading skills to the ideal.
Real account
Once a trader is confident in his skills, he can switch to a real account, which will allow him to start earning income.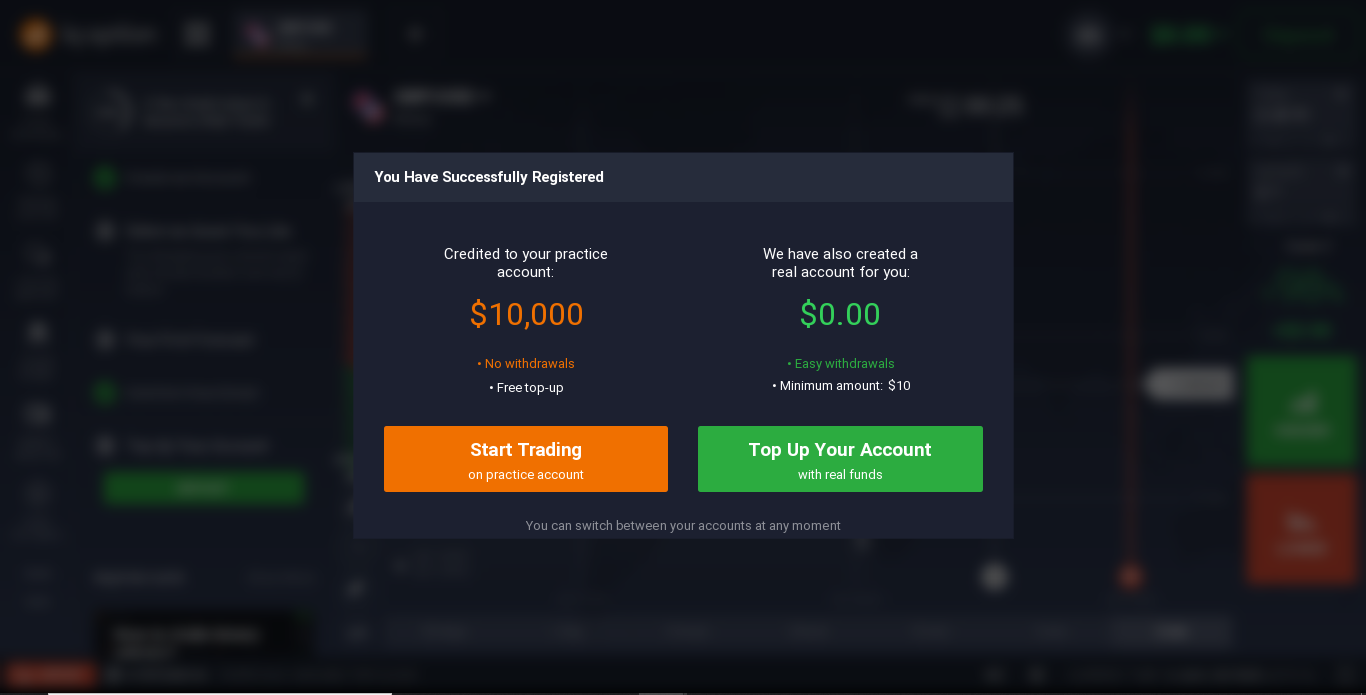 To get started, you will need to make an initial contribution of funds, its amount depends on the platform you choose. The main task is not to rush to deposit a lot of money. Trading always carries risks, so you need to invest as much as the trader is not afraid to lose. Starting with a small one, you can gradually increase the deposit with the funds earned from trading.
You can deposit funds using any bank transfer convenient for the trader. This makes trading more convenient.
SIMPLE AND RELIABLE
MONEY WITHDRAWAL
SHOW ALL