How to buy TRON (TRX)?
TRON is a popular cryptocurrency that has been consistently ranked among the top coins with the largest capitalization. The project has been exciting the public with its prospects and global development plans for several years now. TRX is the means of payment for the TRON project.
Today we will talk about how to buy TRON in the UAE, but first a bit about the project itself.
The project was created in 2017 by Justin Sun, a businessman who was previously the main spokesperson for Ripple in China. TRON was originally conceived as a decentralized platform for the free exchange of entertainment content. Technically, it's similar to a social network, where users share images and videos, post their online games, etc. TRX currency can be used to buy or sell the results of your intellectual work. If necessary, the owner of a certain amount of this currency can exchange it for fiat money or other cryptocurrency.
The TRON network runs on POS technology, which allows it to scale quickly and process transactions easily. For users, this translates primarily into low fees.
In terms of functionality, TRON is almost as good as Ethereum: it allows the creation of custom tokens and deployment of smart contracts in the same way.
TRON has a three-layer architecture, divided into storage, core and application layers. The storage layer contains information about blocks and system state:
The core layer serves as the basis for smart contracts, the consensus mechanism and account management.
The application layer is the system layer that hosts interfaces for application development.

In addition, there is the Sun Network, a side-chain network built specifically to implement more D apps into the system.

You can buy TRX in the UAE on online trading platforms. This is one of the easiest and most convenient ways to do so. Because you can sell, buy and exchange this coin for other cryptocurrencies or fiat. After registration are given a wallet for storage and address for receiving TRON (TRX).
Now in the UAE there is a big choice of online platforms, you will need to choose the one which will give you the best opportunity to get familiar with trading.
But first , let us say that you should pay attention to the level of security offered by the platform, and of course, the conditions, due to which eventually trading will bring a certain profit. Depending on your skills and goals, everyone should choose a platform based primarily on your own preferences and capabilities.
To make it easier for you to make up your mind, let's take a look at the main functions of the online platforms:
There are several tools in the trading terminal, the main purpose of which is to facilitate the trading process for users. These are: real-time news feeds, audible alerts indicating important system and trade events, saving trading history, generating trade reports and many more.
The trading platform displays the situation on the market, i.e. provides information on quotations in real time. This information is provided to clients in the form of charts. By setting the "Time Frame" you can monitor the information for a specific timeframe.

The platform has all the necessary tools for technical analysis, thanks to the built-in indicators.

Online platform allows you to trade by placing market and pending orders. The user can manage positions and monitor the trading account at any time.

Today, almost everyone has a smartphone, and it is very convenient to have a trading terminal on the phone. Modern trading platforms offer traders and investors mobile applications that greatly simplify life.
In the app you can also find convenient charts, necessary orders and a lot of analytical tools, and the functionality is handy enough for one-touch operations.
The mobile app is a complete tool that not only helps you sell or buy TRON on time, but will also keep you updated on the latest trends, giving you signals on promising moves in the cryptocurrency market.
How to trade TRON (TRX)?
TRON (TRX) may seem like a cheap cryptocurrency to investors, but it is important to consider its large market capitalization. Many experts believe that TRON has the potential to continue growing in the near future. With that in mind, it is still worth investing in cryptocurrency, especially given the growing popularity of D apps.
TRON is one of the few that is constantly growing its portfolio of partnerships, thereby building confidence in its product.
You can easily and quickly invest in TRON in the UAE, but first decide which strategy you will follow.
The most classic option is a long-term strategy, which requires clear planning and knowledge of fundamental analysis. By following this investment option, you will buy TRX coins at a favourable rate and hold them for a long time until the price rises so that you can sell the asset.
Short-term investments are different in that they aim to make a relatively quick profit. And this is where volatility makes a huge difference.
If the circumstances are right, it provides the opportunity to get rich even with a minimal start-up capital.
You should use this type of trading if you believe that the price of a token will rise for a short period of time and then fall. So you need to buy digital assets and have time to sell them before the trend changes in the market and thus make a quick profit.
Besides, you must be aware of technical indicators and charts analysis to profit from trading with TRON.
Alternatively, you can trade the contract for difference (CFD), which is very popular with traders.
A CFD is a financial instrument that is a contract, usually between a broker and an investor, where one party agrees to pay the other the difference in value of the asset. You can hold a long position (assuming that the dollar value of the TRON will rise) or a short position (assuming that the dollar value of the TRON will fall). One of the advantages of such trading is the possibility to use a leveraged online broker (leverage). This is a great option for those who do not have enough money for trading. But before you start trading with this trading method, you should study it well in order not to lose.
Regardless of which strategy you choose, know that a great way to reduce possible risks in the event of a cryptocurrency market drawdown is diversification. This is possible through a well-designed cryptocurrency portfolio. You will make the right decision if you include TRON (TRX) in your investment portfolio!
How to start trading TRON (TRX)?
There's no doubt that TRON has a bright future ahead as one of the new cryptocurrencies.
It is necessary to take into account the fact that the entire TRON project is aimed at the entertainment sector, and more than a trillion US dollars are "scrolled" in this segment every year.
Therefore, if you want to invest in TRON in the UAE, now is the time!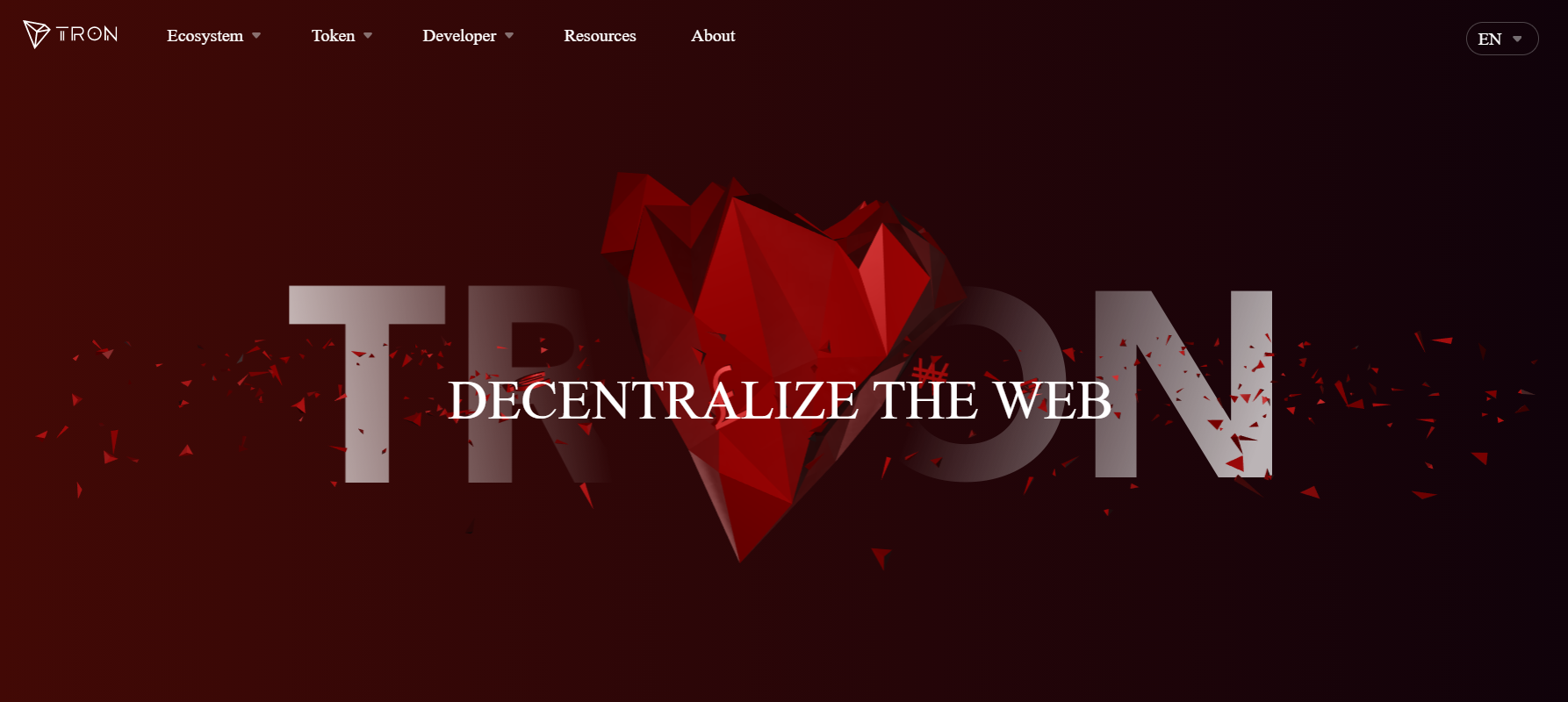 Here are some recommendations to help you invest in TRON (TRX):
For those planning to invest large sums, it's a good idea to get yourself a wallet. Wallets are small hardware devices or software platforms where people store their cryptocurrency.
Each wallet will have private keys which you will only have access to for security purposes.

Decide for yourself exactly what you expect from investing in cryptocurrencies. You can set a specific amount of money you want to get out of them, or you can limit the term of your investment.

Follow a simple rule: never invest more than you are prepared to lose.

When investing in young projects, research them carefully: the promise of the technology, capitalization level, trading volume, maximum issuance and speed, liquidity, find out information about the development team, etc.

Choose a reliable online broker with a good reputation.

How to register?
You can buy (TRX) today, but first register your account on the platform. It's very easy to do, especially because we all went through this procedure more than once, registering on social networks. It's pretty much the same thing.
On the online broker's website, select the "Register" option. A form will open, and you have to fill it in. You have to enter a password made up of a complex combination of characters and a valid e-mail address.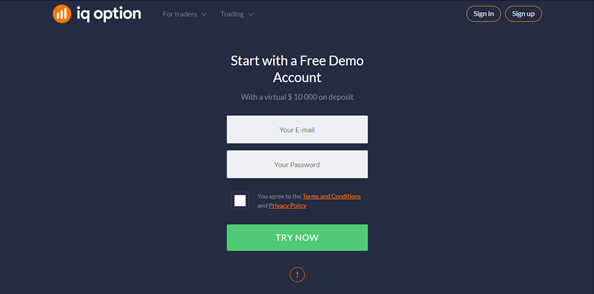 Once you have filled in and submitted the form, you will receive an email. To activate your account, follow the link in the email.
It is worth considering enabling two-factor authentication to increase the security of your account.
It is important that you enter the correct information in the form, otherwise you might have problems withdrawing your funds.
And remember, by registering, you accept all the terms and conditions stated in the brokerage agreement. Do not forget to read these terms and conditions beforehand.
How to open a Demo account?
A demo account is a kind of training ground for trading. You can use it to test out bold strategies and the full range of tools, without using any real money.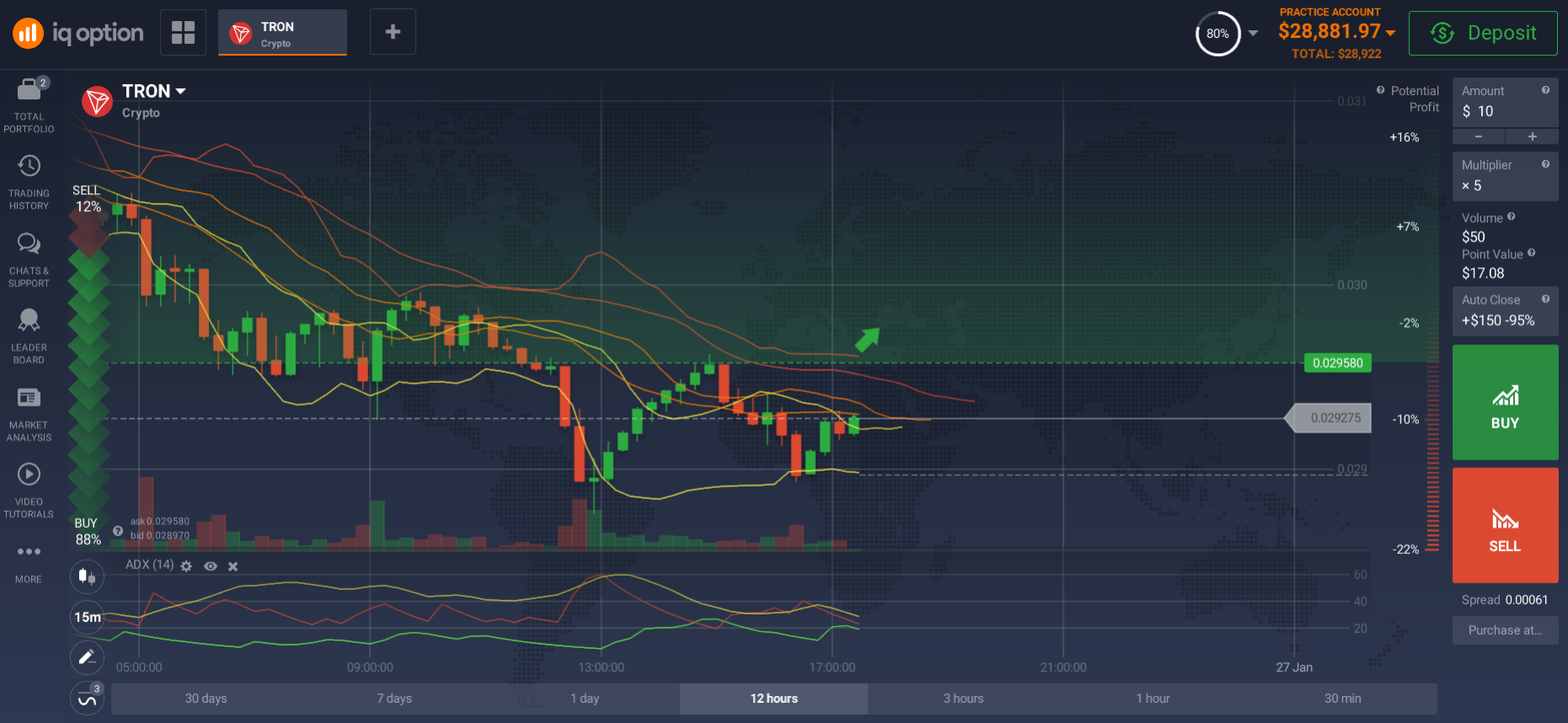 A Demo account is free to open, and provides a virtual amount for your first trades.
It is the first acquaintance with a broker for understanding the trading program navigation, evaluating the convenience of the interface and making of the general impression.
Trading on a demo account replaces numerous detailed books on trading. After all, nothing has been invented yet more expensive than practice.
Real account
You should switch to a real account after you become comfortable trading on a demo account. After depositing, you can buy TRX and make real profits. To deposit money, choose the "Deposit" option and deposit the account with the minimum amount, which is usually only a few dollars. But if you want to make big trades, you can of course deposit larger amounts. There are several options on the online platform to make a deposit, so you will have plenty to choose from. These are usually bank cards, bank transfers or e-wallets. Withdrawals are the same as for buying cryptocurrency. You create an application, pay for it, specify the details to which you want to receive funds.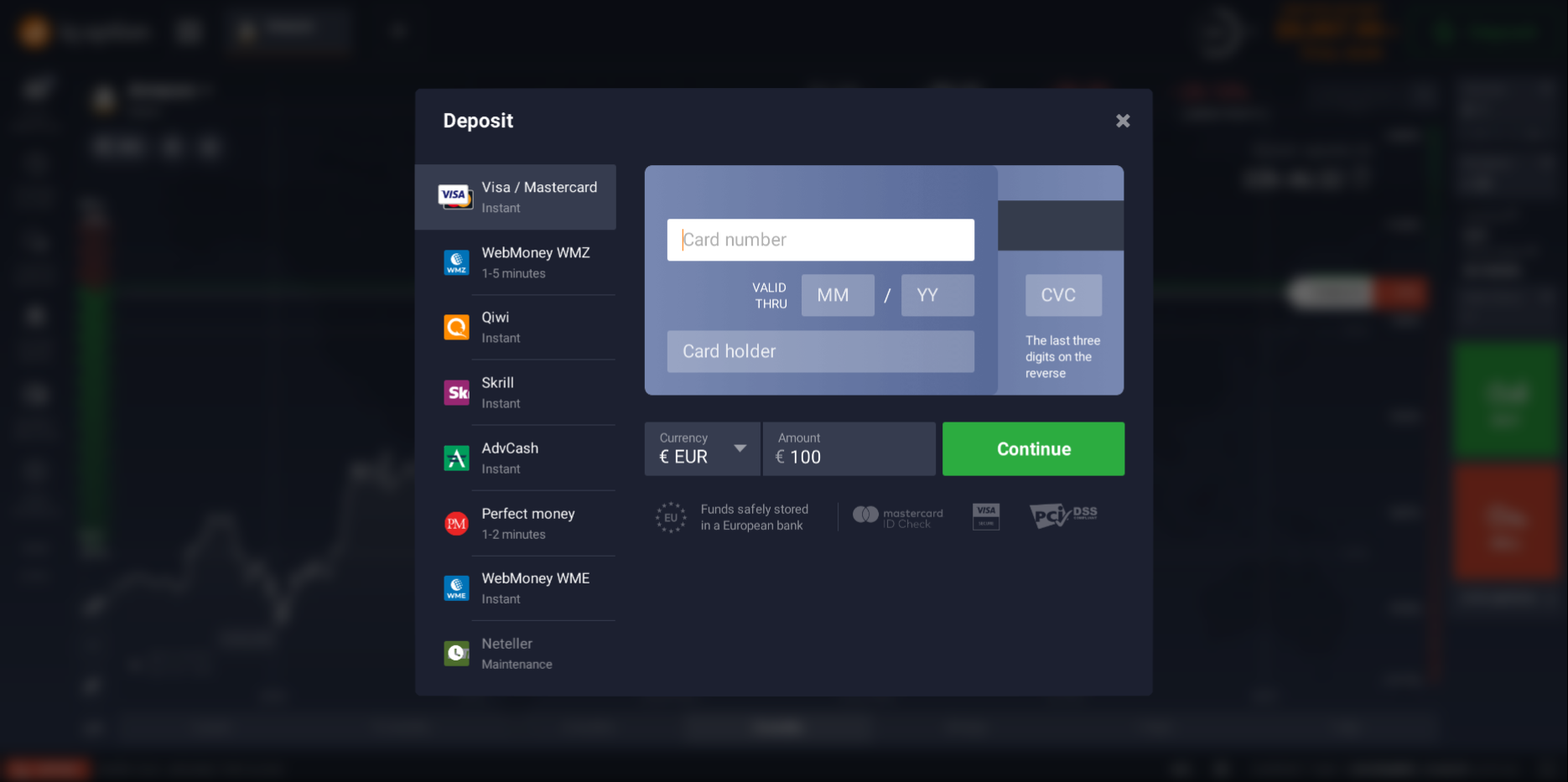 Security of investment in TRON (TRX)
TRON has a bright future ahead. With current developments in the TRX ecosystem as well as the overall crypto market, we can see TRX reaching new heights.
Moreover, TRON continues to be one of the most active protocols in the crypto space. TRON has built strong partnerships and projects in the crypto industry over the past few months. As a result, the cryptocurrency manages to stay in the ranks of large-cap coins. And that's a great indicator!
Is it safe to invest in TRON online?
Adhere to the following recommendations, and then you will be able to protect your investment as much as possible:
When choosing a trading platform, traders should pay attention not only to its functionality, but also to its security.
Private traders who use trading platforms on their personal devices should first ensure the security of these devices - use antivirus tools and do not download applications from untrusted sources.

Do not click on links to suspicious resources, be careful with sites with incorrect certificates, enter credentials for accessing personal accounts on web resources carefully, and check all attachments received by email.

And don't forget that if you have any questions, the technical support of a professional online trading platform is available 24 hours a day to help you!
We would be glad if our article was useful to you. We wish you a successful investment!
SIMPLE AND RELIABLE
MONEY WITHDRAWAL
SHOW ALL