Before the online trading trend emerged, traders used to call their brokerage firm asking them to sell or buy. The process was complex and problems arose frequently. While online trading is available and alleviates many of the problems with offline trading, there are still investors who practice offline trading.
Meanwhile, online trading is becoming an increasingly popular way for investors to buy and sell financial products over the Internet. Brokers continue to operate online and offer all forms of financial instruments, including bonds, commodities, exchange traded funds (ETFs) and futures.
There are also different trading methods. If we classify the types of trade by duration, then we distinguish between long, medium and short-term trade. Day trading, which will be discussed below, is especially popular with traders.
What is day trading and how to choose a platform for day trading in the UAE is the topic of today's review.
What is day trading?
Day trading is a trading strategy that involves entering and exiting positions within a single day. Since trading takes place over the course of one day, this strategy can also be called intraday trading. The goal of day traders is to use intraday trading strategies to profit from changes in the price of a financial instrument.
The bet in this kind of trading is not on strong price changes, but on a large number of different price changes. Therefore, the number of intraday trader's deals may even exceed a hundred.
As a rule, deals made on intraday trading last from several minutes to several hours.
There are two basic intraday trading strategies: scalping and intraday trading on the news.
Scalping is a style of trading in financial markets, in which trades last from a few minutes (sometimes even seconds) to several hours. When scalping, it is important to choose the right moment to enter the market. Usually this is done when the trend is surely moving forward. In this case, the position quickly reaches the necessary level of profit and is closed, or trader sets the Stop Loss and monitors the further movement of the trend, moving the Stop Loss if necessary. As soon as the trend changes direction, the position is closed.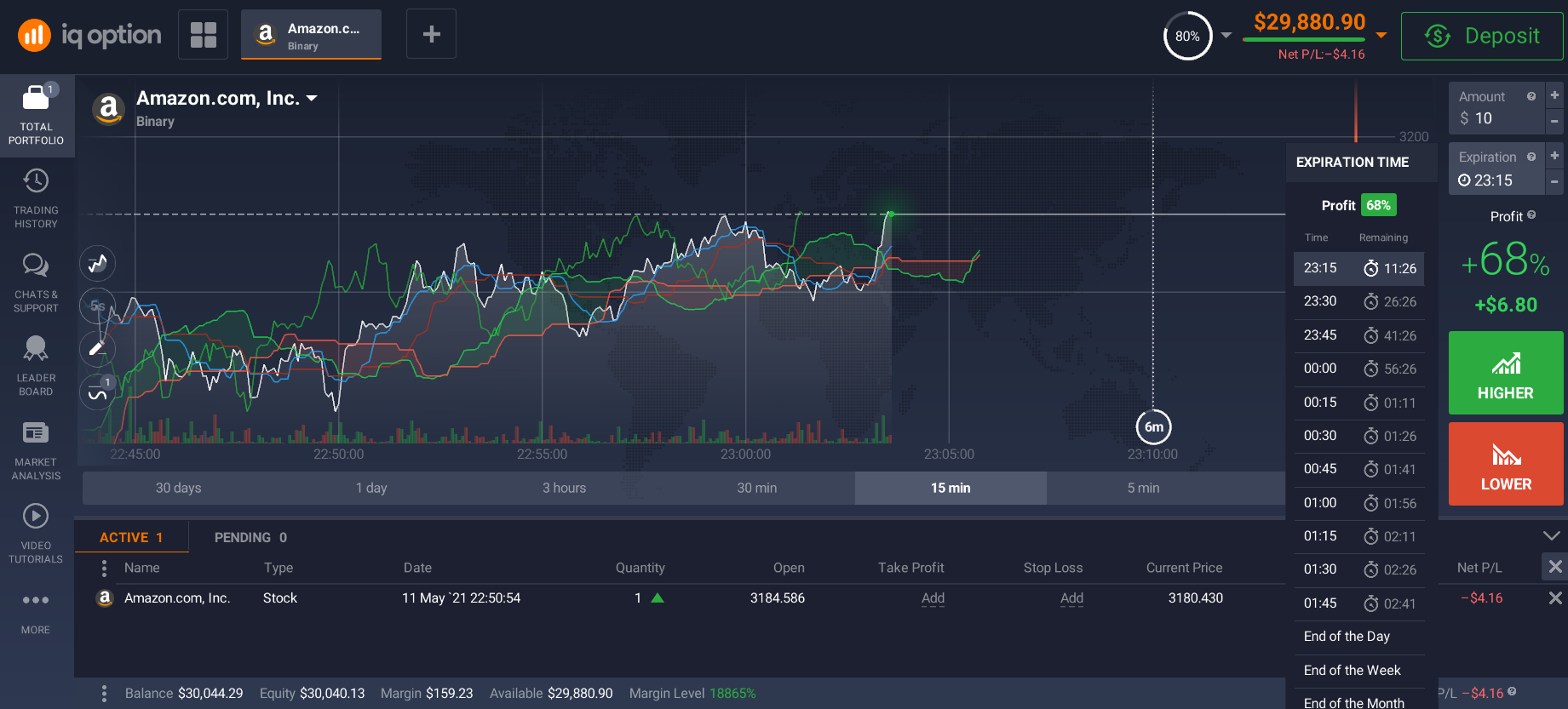 The second intraday trading strategy, which is no less common, is trading on the news. This is one of the most popular, but also the most risky strategy. A trader must keep a close eye on all financial and economic news which can cause a trend movement, especially a positive one. The calendar of important events on the stock market and the table of influence of these events on currency rates help traders in this. The impact of news on the market is not uniform. There are segments which react stronger and vice versa. That is why one of the main principles of successful news trading is to find the event which has the greatest influence on the market. The more significant the news and the more "targeted" it is to the right segment, the greater will be the volatility of assets after publication.
How to start day trading in the UAE?
To start day trading in the UAE, you will have to find a reliable broker, as transactions can only be made by legal entities that have a brokerage licence - banks, investment companies and brokerage firms.
First of all, the broker must be licensed to carry out brokering activities.
It also makes sense to read the reviews of the chosen brokerage company, examine the reputation of the intermediary. Listen to the recommendations and advice of the market experts.
After you have chosen a broker, you need to register on the trading platform, which this broker offers for work, study the work of the platform with the help of the demo account, deposit a real account and start trading.
Day trading involves working at a high pace and is often stressful, so it requires a high level of self-control. Your main goal is to choose the right moment to trade, like with many other strategies.
This trading method requires focus and concentration, a high tolerance for stress, and the ability to work at a very fast pace and not react to short-term failures.
The main distinguishing characteristic of day trading is the short duration of trades, sometimes the time goes by seconds. It is important not to miss the moment and react to the situation in time. Sometimes it is not realistic, and that is where trading platform tools that allow setting limits and automatic closing of deals come in handy. Technical indicators help to determine the current trend and make correct predictions. In other words, tools provided by the trading platform are very important for day-traders. Below we will consider in detail how to choose the right platform for day trading.
Day trading platform
So we come to the subject of choosing a trading platform for day trading. The trading platform you choose should be easy to use - a quality platform offers simple and easy registration, convenient depositing and withdrawal methods, and tools you cannot do without if you choose this trading method. Below we will take a closer look at these important points to consider when choosing your trading software.
Registration
All modern trading platforms have made the registration process as simple as possible, leaving only basic data such as username and email required. Enter these data into the registration form on the website of the chosen brokerage company, tick the box of the agreement with the privacy policy and terms of use (having read them in advance), click "confirm registration" and wait for the registration confirmation letter, which you will receive to the specified email. In the email you will see a confirmation link - click on this link, thus activating your account. That's all. Your account is now ready to use.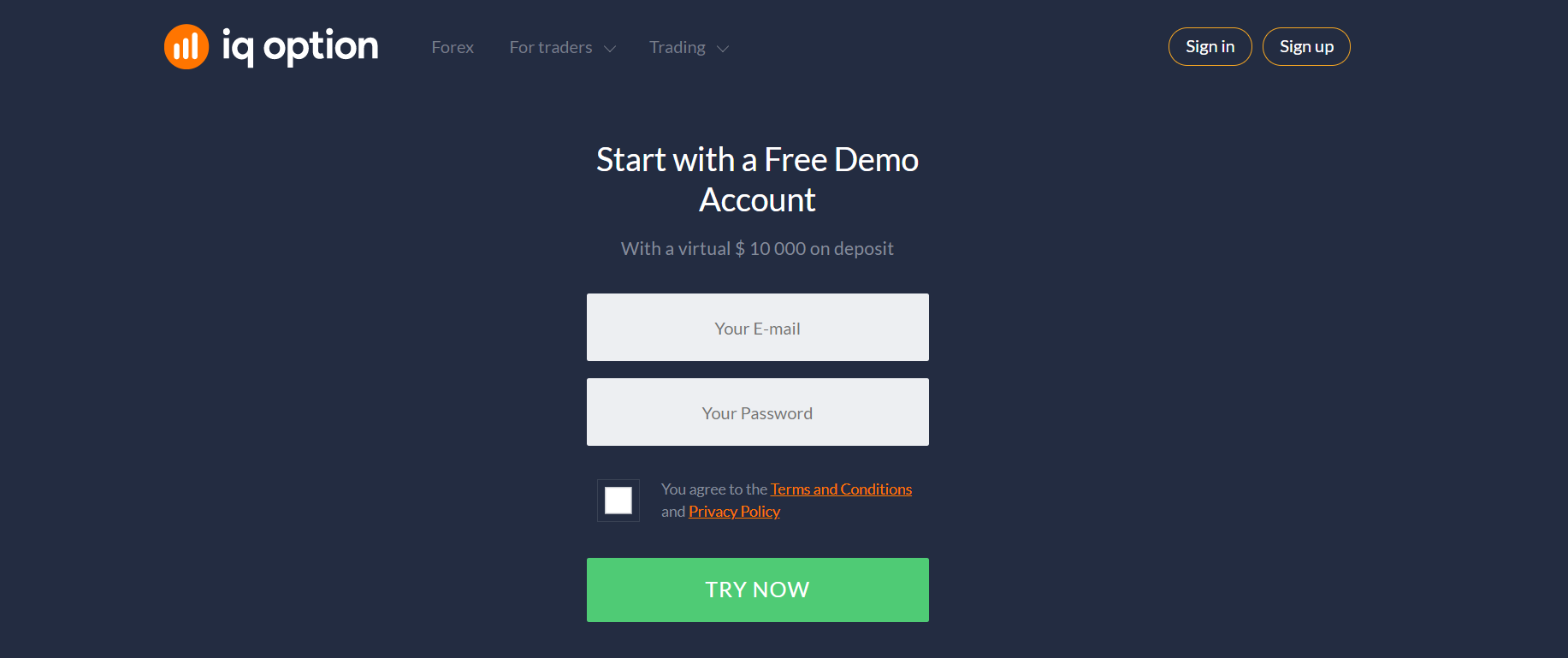 Demo account
The trading platform offers a trial account, a so-called demo account. The system will automatically credit the demo account with fictitious money for test operations - this amount varies from platform to platform, but is usually sufficient for training purposes. This money is not real, and you will of course not be able to withdraw it. But you don't have to give it back if your test transactions are suddenly unsuccessful, either. That is the beauty of a demo account - trade, learn, and do not risk any real money!
You can use your account for as long as you need - it's absolutely free. In addition, you can rollover the amount of the fictitious funds as needed.
When choosing a platform for day trading, always give preference to those platforms that offer a demo account for training operations!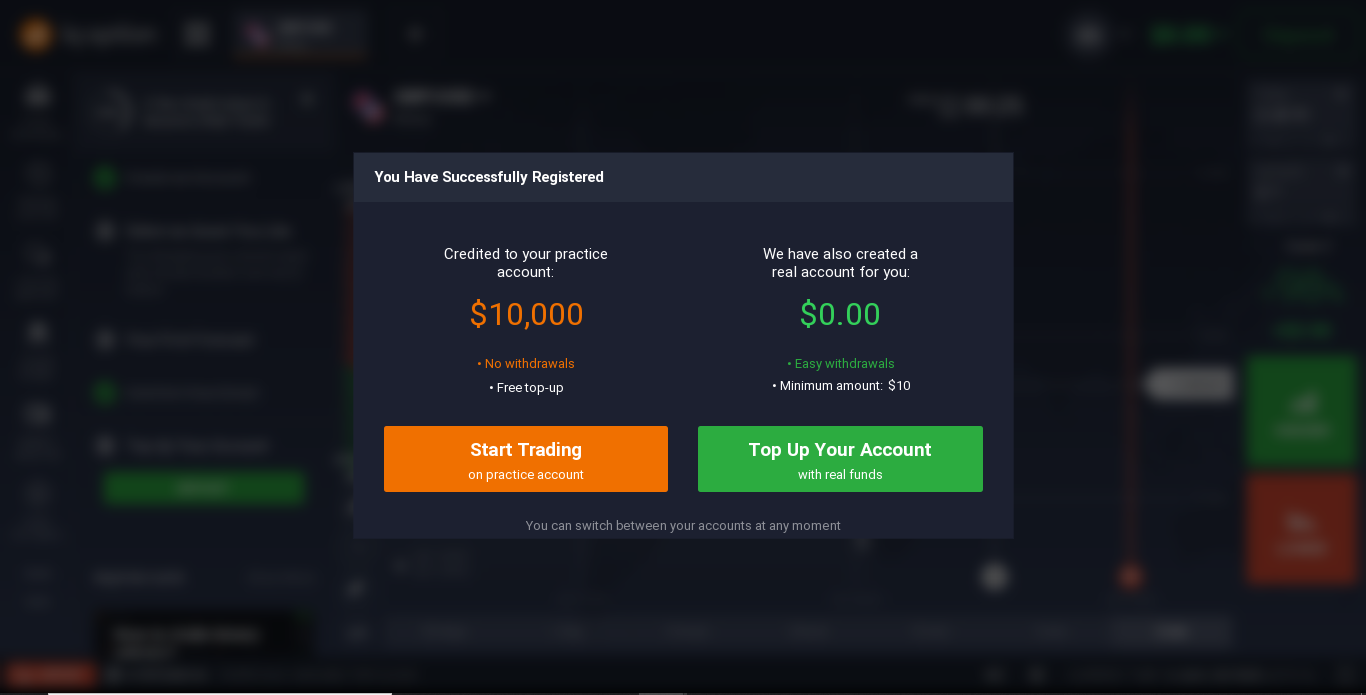 Deposits and withdrawals
When you feel ready to take a real risk, activate your real account by funding it with at least the minimum amount set on the platform. To do this, select the "deposit" option and see what options the system offers you for funding. Modern platforms offer several options for funding your account, which might be a bank card or a well-known online payment system. You should choose the one that suits your needs.
You can withdraw money from your account using the same methods.
When choosing a platform for day trading, pay attention to convenient depositing and withdrawal methods, minimum deposit amount, minimum withdrawal limit, time period for depositing money to the account and commission for depositing or withdrawing money. Choose a platform based on the price/performance ratio that will be acceptable to you.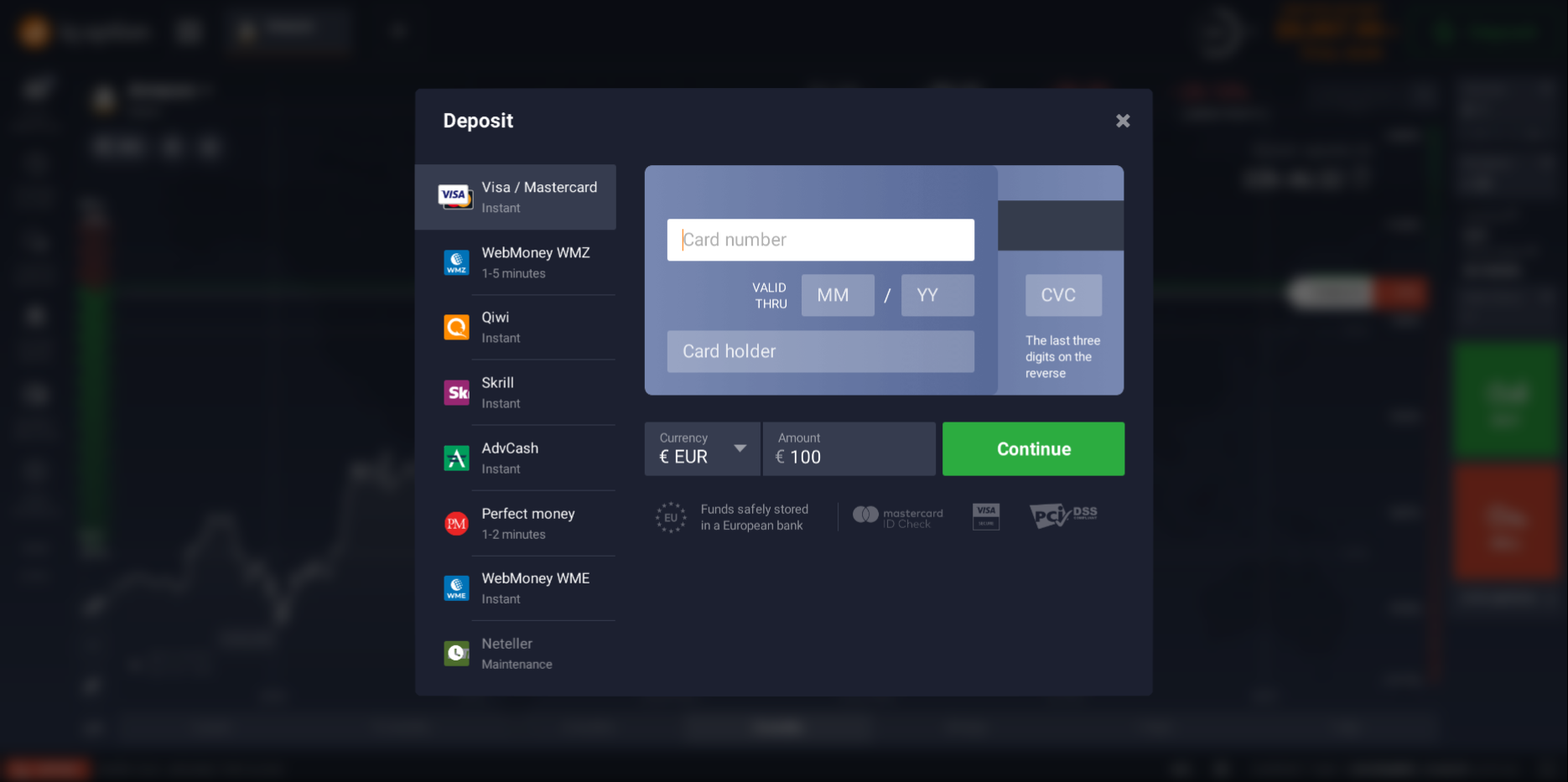 Availability of stop orders
A day trader's main objective is to make profits from many short-term trades during the day. Sometimes the duration of a trade is only a few seconds, during which changes in the price of an asset are also possible. Of course it's difficult to track such changes, so stop orders are a special trading instrument that can help you. With the help of stop orders you can set limits for the deal, upon reaching them the deal will be closed automatically without your interference. It is very convenient when you open transaction for some seconds or minutes or have no possibility to watch the quotation chart. Almost all day trades are opened with stop orders.
There are two main types of stop orders: stop loss and take profit.
A stop loss, or literally "take profit", is a stop order you give to your broker to sell or buy a security or currency when its price is at a point in the market where you anticipate a profit.
A stop-loss, or literally "stop loss", is an order you give to your broker to sell or buy a security or currency if the security's price starts to change drastically against you and you wish to minimise your losses.
Every trader determines the size of the stop-loss order according to their trading strategy.
Almost all trading platforms allow you to place stop orders, but do check the platform for this feature when choosing a platform for day trading.
Indicators
Intraday traders rely mostly on technical analysis, because fundamental analysis is practically powerless in such small time intervals.
Technical indicators are the main assistant to a day trader in forecasting the market situation.
Technical analysis indicators or computer indicators are tools that make certain calculations according to certain formulas on the basis of price chart data and then automatically display the result. Most indicators look like graphical drawings (lines, bar charts, etc.) which are automatically plotted on a chart.
Modern trading platforms allow you to use one or more indicators simultaneously, choosing any combination of them.
A quality platform for day trading should contain all the technical analysis indicators you need for your work - check this point when choosing a platform.
Day trading: summarising
Day trading is a common strategy for trading stocks and cryptocurrencies. Day traders use intraday trading strategies, seeking to capitalise on market volatility, and usually do not stay in positions for more than one day.
Day traders use technical analysis, chart patterns and technical indicators to determine trading setups. The most common strategies for day trading include scalping and intraday trading.
Intraday trading involves working at a high pace and is often stressful, so it requires a high level of endurance and self-control.
Important points to consider when trading intraday:
Develop your own trading strategy by using a demo account and using different approaches. Try it, analyze the results, draw conclusions and make your own action plan.
Evaluate your short term trading strategy as often as possible.
Set clear goals for your day trading. Determine buy and sell levels before you enter the trade. Secure your trades with stop orders.
Never let emotions get the better of you. If you feel you have made a wrong decision, quit the trade immediately. It is better not to make a profit than to incur a loss.
Learn from your mistakes. This is probably the most important tip for a day trader. Analyze your actions to avoid similar mistakes in the future.
Improve your knowledge. Use the "Training" section on the platform, and external verified sources of information to learn and deepen your knowledge.
Keep a trading diary of your day trading.
When choosing a trading platform for day trading, first research the broker that provides the platform, and then the platform itself. You should be comfortable and easy to use, the limits and commissions should be suitable for your financial situation, and the platform should have the right tools for this kind of trading.
Day trading is a relatively complex method of trading, but with a little persistence you can achieve very good results.
Open a demo account today and try what it feels like to be a day trader. Maybe day trading is just the way for you, check it out!
SIMPLE AND RELIABLE
MONEY WITHDRAWAL
SHOW ALL